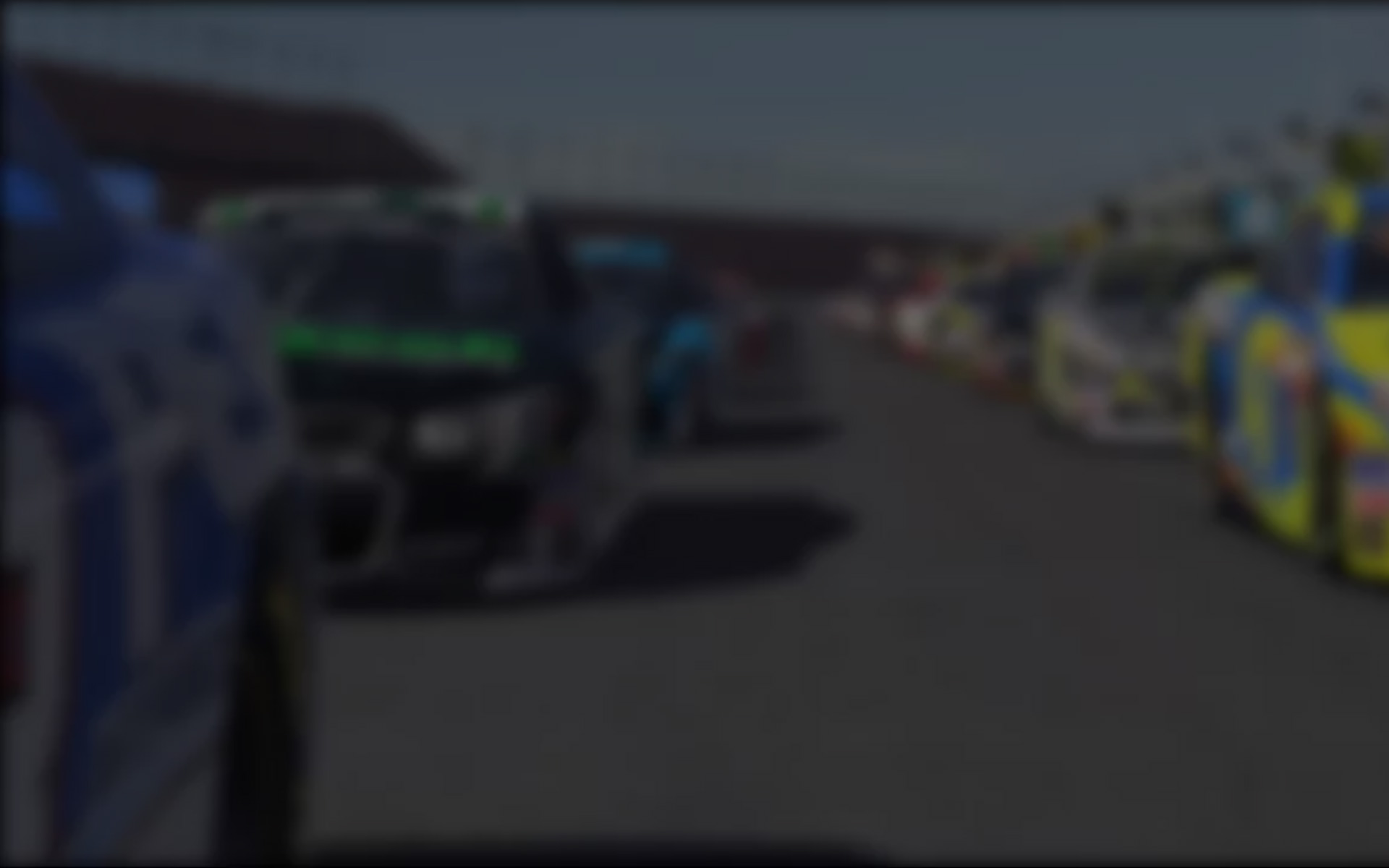 When the lights go green for the Intel GT Series World Finals on Saturday at Spa, Mogar D. Gomes Filho will be one 32 of the world's top sim racers (including seven fellow-Brazilians) battling for first place — and the custom Intel gaming computer that goes with it.  Not bad for a guy who doesn't even count the featured HPD-ARX01c among his favorite iRacing cars . . . although Spa IS his favorite circuit.
Then again the Sao Paulo-based electronics engineer has very catholic tastes when it comes to sim racing.  He's become a force in the (relatively) under-powered SpecRacer Ford class of the inRacingNews Challenge, currently leading the overall SRF standings with 14 wins in 19 starts so far this season after placing P3 in 2011 Season 4.  At the same time, Gomes Filho is also coming to grips with the Williams-Toyota FW31 and has a couple of wins in the iRacing.com Grand Prix Series to his credit.
Then again, we're talking about a guy who's raced karts against some pretty high level competition.  How high level?  Consider that Mogar competed against the likes of  the Rubens Barrichello, Tony Kanaan and Nelson Piquet Jr in the 2010 edition of the Granja Viana 500 mile race.
So when it comes to hustling an HPD-ARX01c around Spa this weekend, you could do worse than place your bets on a guy who's raced karts against world class competition and, within a couple of weeks of each other, driven a SpecRacer Ford to victory at Jefferson (Reverse) AND a Williams-Toyota FW31 to a pair of wins at Watkins Glen . . .
Q: How long have you been sim racing?
A: I've always liked racing games. The first one I've played was Enduro for Atari 2600 when I was about four years old. But the first time I've tried what I can call a simulator was around 2003.
Q: What attracted you to iRacing?
A: Some drivers from other simulators that I knew told me iRacing's physics was one of the best around. Then I decided to give it a try, and since I tried two years ago it is the only simulator I've been using.
Q: What are favorite iRacing cars/tracks?.
A: For cars, I really like the SpecRacer Ford, Corvette and Williams FW31. For tracks, I believe Spa is my favorite.
Q: What do you like most about iRacing?
A: The fact that for each season we get updates, so there is always something new, and the concept about the service.
Q: What would you change about iRacing?
A: Maybe a bit of improvements on net code for people with higher connection latencies (we in Brazil suffer a little bit with it), and dynamic track conditions. On real life, the track is not the same for the whole day and is affected by weather changes and rubber laid by tyres.
"When you talk to people from different parts of the world, there is always something to learn."
Q: How many hours a week do you spend on iRacing?
A: I believe that around four hours/week.
Q: Tell us about the paint schemes on your helmet/car(s) . . .
A: For the cars, I keep my team's colours using customized skins. For helmet, I could reproduce using the standard tools my actual helmet that I use on go-kart racing.
Q: What other sim racing activities (Forza, Gran Turismo, etc.) do you do?
A: Before iRacing I used to drive Live For Speed (started on it in 2003), but the lack of updates made me stop driving it for a while. Other simulators like Forza, Gran Turismo don't attract me that much, since I tend to like the more "hardcore" simulators.
Q: What are your favorite video games?
A: Besides racing games, I used to like strategy games.
Q: What is your most memorable iRacing moment?
A: I believe the first win is always special, but my second place at the iRacing.com Grand Prix series was I believe the most important result I've got. I was quite surprised by the fact I could chase Max Dell'Orco and Jake Stergios for a while.
Q: What is the iRacing moment you'd love to forget?
A: Thankfully they are few, but those where I did a mistake and harmed other driver's race. Once I do a mistake, I make the most to avoid involving other drivers.
Q: What car/track would you like to see iRacing add to the service?
A: I'm satisfied with the cars we have, but I would love to see Interlagos track on the service. Not only it's on my hometown, but it's a very technical track and we always have exciting F1 races there.
Q: What person, living or dead, do you most admire? Why?
A: I admire a lot Ayrton Senna. He is an example of what pure talent and hard work can do. He was always looking for doing his best, whatever if he was already ahead the competition. And also, he did a lot of charity work without publicity.
Q: What's your favorite real world racing series?
A: My favourite is still the Formula 1.
Q: Name the title of the most recent book you read.
A: Principles of Managerial Finance from Lawrence Gitman, but for classical literature, my favourite would be The Posthumous Memoirs of Brás Cubas from Machado de Assis.
Q: Name of your favorite movie/TV show?
A: Midnight in Paris was a fantastic movie for me.
Q: How many of your close friends are iRacing members?
A: My closest friends are not that much into sim racing. But I have a good relationship with some drivers from the Brazilian community.
Q: Has competing with iRacers all around the world influenced your opinions/outlook on life/world events? How?
A: When you talk to people from different parts of the world, there is always something to learn. May be aspects of their culture, experiences of their lives, you may not notice but they change the way you think. Competing with iRacers is an opportunity to be in touch with people you normally wouldn't be.
Be sure and watch the iRacing Live broadcast of the Intel GT Series World Finals on Saturday, March 24 at 19 GMT (3pm EDT).
---
You may also like...
---