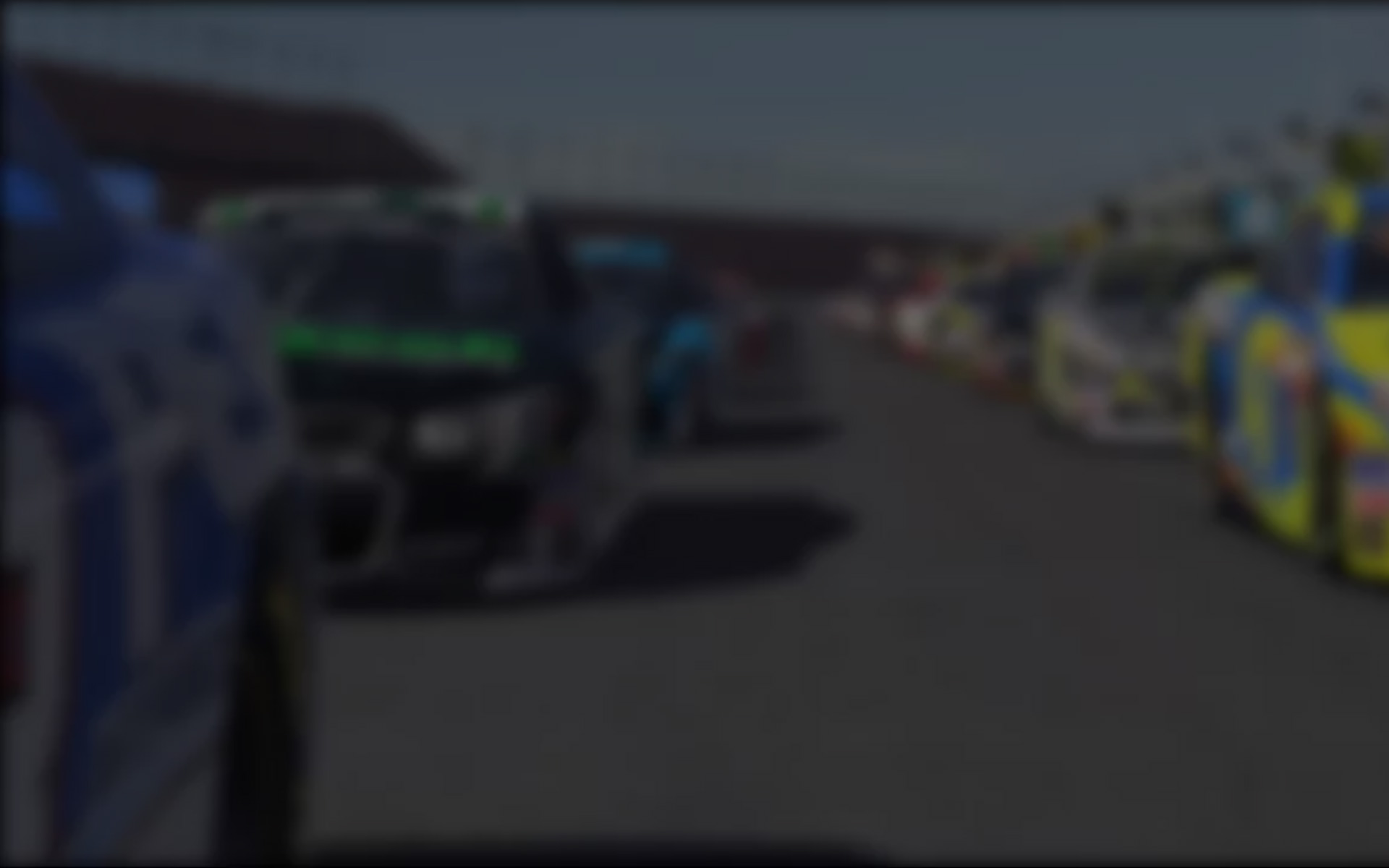 There's more than one way to skin a cat.  Likewise, there are at least two ways to amass 1147 points in the inaugural season of the iRacing.com Cadillac Cup.  Just ask Nathan Moore.  The Australian collected 1147 points on 16 wins and 30 top five finishes from 34 starts . . . precisely the same total of points earned half-way across the world by Russia's Nikita Gorlov, who collected 13 wins and 17 top fives from 21 starts.  With more wins to his credit, Moore earned the Division Two title . . . and placed a very respectable fifth in the overall standings, 184 points adrift of overall champion (and inRacing News contributor) Dylan Sharman.
Those 16 wins bring his total to 41 since joining iRacing in mid-2010.  Although Moore's previous success came in a variety of virtual machinery including Mustangs, Star Mazdas, Ford Falcon V8s, Corvette C6.Rs and Dallara Indy cars, the fact that he focused almost exclusively on the Cadillac CTS-V in Season 3 suggests he may have found a home in the Cadillac Cup . . . which should keep Sharman and the others who finished ahead of him last season on their toes in Season 3.
Q:    How long have you been sim racing?
A:    My first sim was Grand Prix 2, but my first foray into the online scene was with Live for Speed somewhere in the early 2000's.
Q:     What attracted you to iRacing?

A:    I had heard about the quality of the physics and was impressed with the real world series that were represented.
Q:     What are favorite iRacing cars/tracks?
A:    My favourite cars are the Cadilac CTS-V, Daytona Prototype and the Indy car. Favourite tracks would have to be Mosport, Mid-Ohio, Okayama and Phillip Island.
Q:     What do you like most about iRacing?
A:    The quality of the online racing, sometimes against real world drivers and the way you are ranked against everyone.
Q:     What would you change about iRacing?
A:    The incident system, as it can be very harsh at times, and I would rather see more cars of particular classes already existing introduced.  The official V8 Supercar championship missing Holden is a big letdown.
Q:     How many hours a week do you spend on iRacing?
A:    I find it hard to fit racing in but generally about 2-3 hrs over the whole week.
Q:     Tell us about the paint schemes on your helmet/car(s).
A:    Most of my cars field a livery consisting of different shades of blues. This stems from being a member of Pacifica Racing from the Live for Speed days.
Q:     What other sim racing activities (Forza, Gran Turismo, etc.) do you do?
A:    I have forza on the xbox for a bit of fun, but as far as real sims go I currently have Ferrari Virtual Academy and I'm looking forward to the release of Asseto Corsa and GTR3.
Q:     What are your favorite video games?
A:    Total war games – Crysis, ARMA games, DCS A 10.
Q:     Do you do any real world racing? Has iRacing been of any benefit?
A:    The whole reason I enjoy iRacing so much is that it allows me to keep real world skills sharp and to compare myself against real world race drivers. I can't afford to race at the moment, but I have participated in a few endurance kart races with a friend and do track days when my bank account allows it. 😉
"I hadn't quiet grasped the value of licences . . . and my incident rate reflected it!"
Q:     What is your most memorable iRacing moment?
A:    Winning Division 2 of the Cadilac Cup on equal points with second place!
Q:     What is the iRacing moment you'd love to forget?
A:    My first season in the Mustangs. I hadn't quiet grasped the value of licences . . . and my incident rate reflected it!
Q:     What car/track would you like to see iRacing add to the service?
A:    Bathurst is already being added so after that I would have to say the Montreal street track.
Q:     What person, living or dead do you most admire?
A:    As far as a sporting hero, Peter Brock; extremely competitive but always as clean as possible on the race track.
Q:     What's your favorite real world racing series?
A:    Formula 1. I also follow V8 Supercar and Grand Am.
Q:     Name the title of the most recent book you read.
A:   Rainbow 6
Q:    Name of your favorite movie/TV show?
A:    Inception and Battlestar Galacatica.
Q:     How many of your close friends are iRacing members?
A:    I've convinced one of my mates to join, and I've made some good friends through sim racing.
Q:     Has competing with iRacers all around the world influenced your opinions/outlook on life/world events? How?
A:    Coming across drivers from regions you wouldn't expect to be involved in sim racing can be surprising; makes you realise the entire world is a lot more modern than some stereotypes would suggest.
---
You may also like...
---