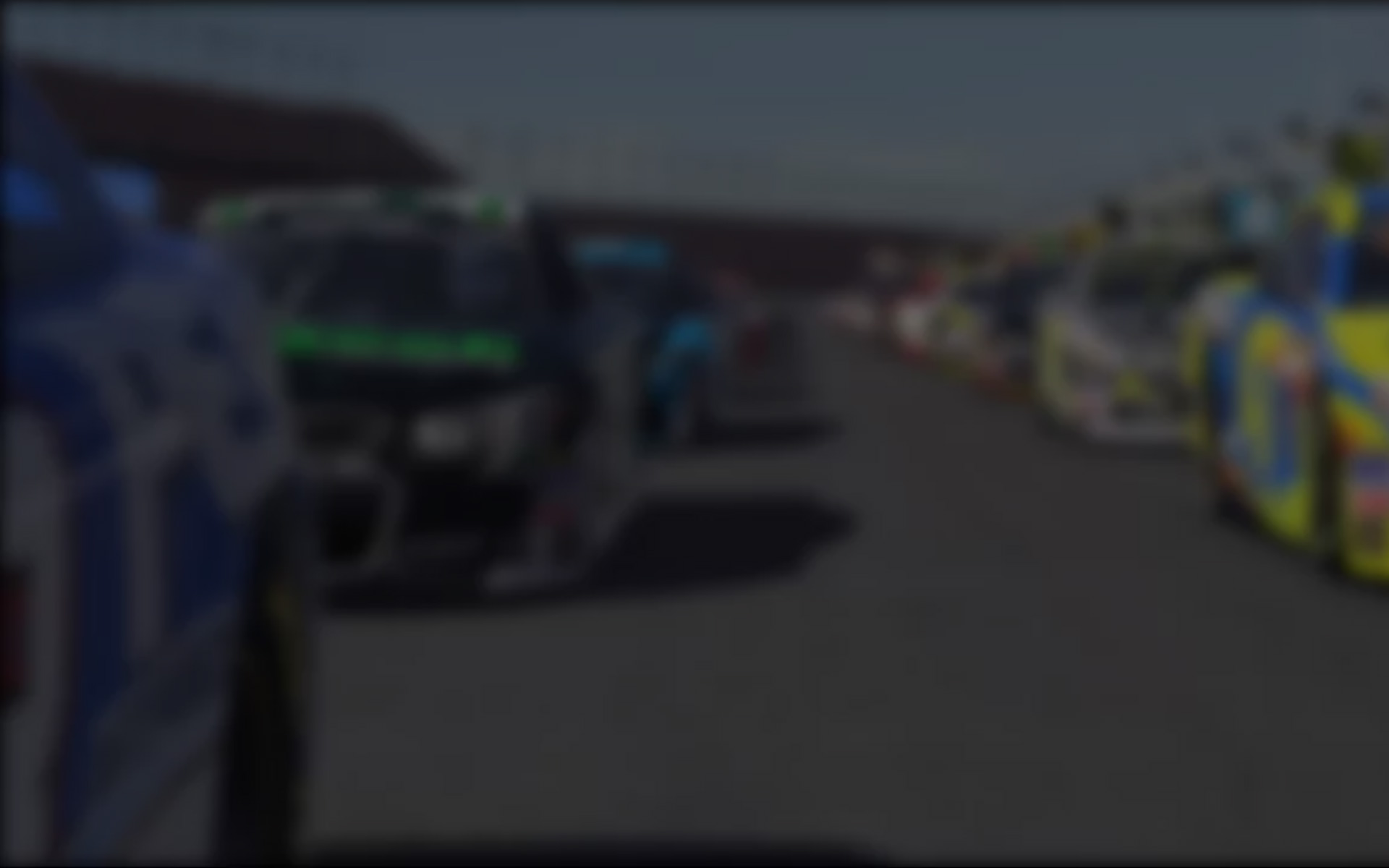 So far it's been a pretty typical week for Nenad Matijevic, at least in terms of sim racing: two starts and two wins in the Mustang Challenge, eight starts and five wins in the Pontiac Solstice and one start and one win in the SpecRacer Ford in the inRacingNews Challenge.  OK, so Matijevic didn't do so well in the iRacing Grand Touring Challenge – disconnecting from Thursday's race at Silverstone after just a couple of laps.  But you can't win 'em all.  And besides, the iRacer from Backa Palanka, Serbia was a newcomer to GT Cup competition, having focused most of his energies on the Mustang Cup and iRNC this season after finishing fourth in SRF and seventh in the Solstice in the inaugural iRNC last season.
Although Matijevic has been an iRacer for a little more than a year, he's been sim racing for more than a decade, as he explains . . .
Q:    How long have you been sim racing?
A:    Sim racing for 11 years, my first game was Andretti Racing.
Q:    What attracted you to iRacing?
A:     iRacing was and accident for me really. I was thirsty for a good NASCAR game and remembered the good old NR2003. I was looking for new car liveries and stumbled upon a JJ spotter pack. There it said it works best with some game called iRacing. I went to your website and I immediately signed up, with a sense of wonder: how didn't i hear about this before? (You guys need to advertise more.)
Q:    What are your favorite iRacing cars/tracks?
A:    Solstice is my first love and you can never forget your first. I don't understand why so much people hate it. Laguna Seca was a nightmare at first but now I can't get enough of it. Great place to race with ANY car.
Q:    What do you like most about iRacing?
A:     iRacing represents sim racing almost like a sport. TV broadcasts, news coverage, schedule, stats… It is not like any other racing game. And it is fun when you can race real live professional racers.
Q:    What would you change about iRacing?
A:     The points system needs an upgrade, because it awards the luckiest, not the best. I know that luck is a part of racing but it should not be such a big part.
Q:    How many hours a week do you spend on iRacing?
A:    As much as I possibly can. I think it's about 20 hours a week. 19 hours I spend racing, one hour is spent qualifying. I almost never do practice and test sessions.
Q:    Tell us about the paint schemes on your helmet/car(s).
A:     Nothing special, I like the yellow color and made it my primary. One guy nicknamed me "the Flying Lemon," so I might be changing the colors on the car and helmet
Q:    What other sim racing activities (Forza, GranTourismo) do you do?
A:    Before iRacing I was driving BMW M3 Challenge and then its servers died. It was fun, but nowhere near iRacing!
Q:    What are your favorite video games?  Other hobbies?
A:     I loved to play Crysis and can't wait for Crysis 2. For hobbies I love to ride my sportbike with my friends, play Texas Holdem live and online, climb very high objects (buildings, silo, mountain). As you can see from my activities, I am a bit of an adrenalin junky.
Q:    What is your most memorable iRacing moment?
A:    My first ever oval race in the Cup car is the World Tour Talladega event. I spent a few days practicing and finished a fun race third!
Q:    What is the iRacing moment you'd love to forget?
A:    In the same event I ran out of fuel on the last lap while leading comfortably. That's why I finished third!
Q:    What car/track would you like to see iRacing add to the service?
A:    Nurburgring was fun while I was doing BMW M3 Challenge and I think it would be a great addition to iRacing. We have far better cars and drivers here than the BMW M3 had, and I can only imagine the great races we would have.
Q:    What person, living or dead, do you most admire?  Why?
A:    Only God can fit into this category but let's not bring religion into this.
Q:    What's your favorite real world racing series?
A:    My brother and me were watching F1 since we were in kindergarten and every Sunday when there is a race on TV, we gather at our folks house and watch and cheer.
Q:    Name the title of the most recent book your read.
A:    Not a big fan of books. I only read them when there is a power outage. I always seem to find something better to do.
Q:    Name of your favorite TV show.
A:    House MD is the bomb!! Grey's Anatomy too. I LOVE TV SHOWS
Q:    How many of your close friends are iRacing members?
A:    None! No racing tracks in Serbia, so no big racing fans either.
Q:     Has competing with iRacers around the world influenced your opinions/outlook on life/world events?  How?
A:    First, I have to say it was an honor to drive at the LiveStrong event and I hope iRacing does more charity events in the future. It is simply priceless to compete with people all around the world. 20 thousand people that love racing all in one place. I spent half my life not being able to leave my country, but now I sit in front of the computer and race people from countries I only saw on TV. First chance I get I will visit Canada. Canadian iRacers I met are a fun and friendly bunch of people.
---
You may also like...
---