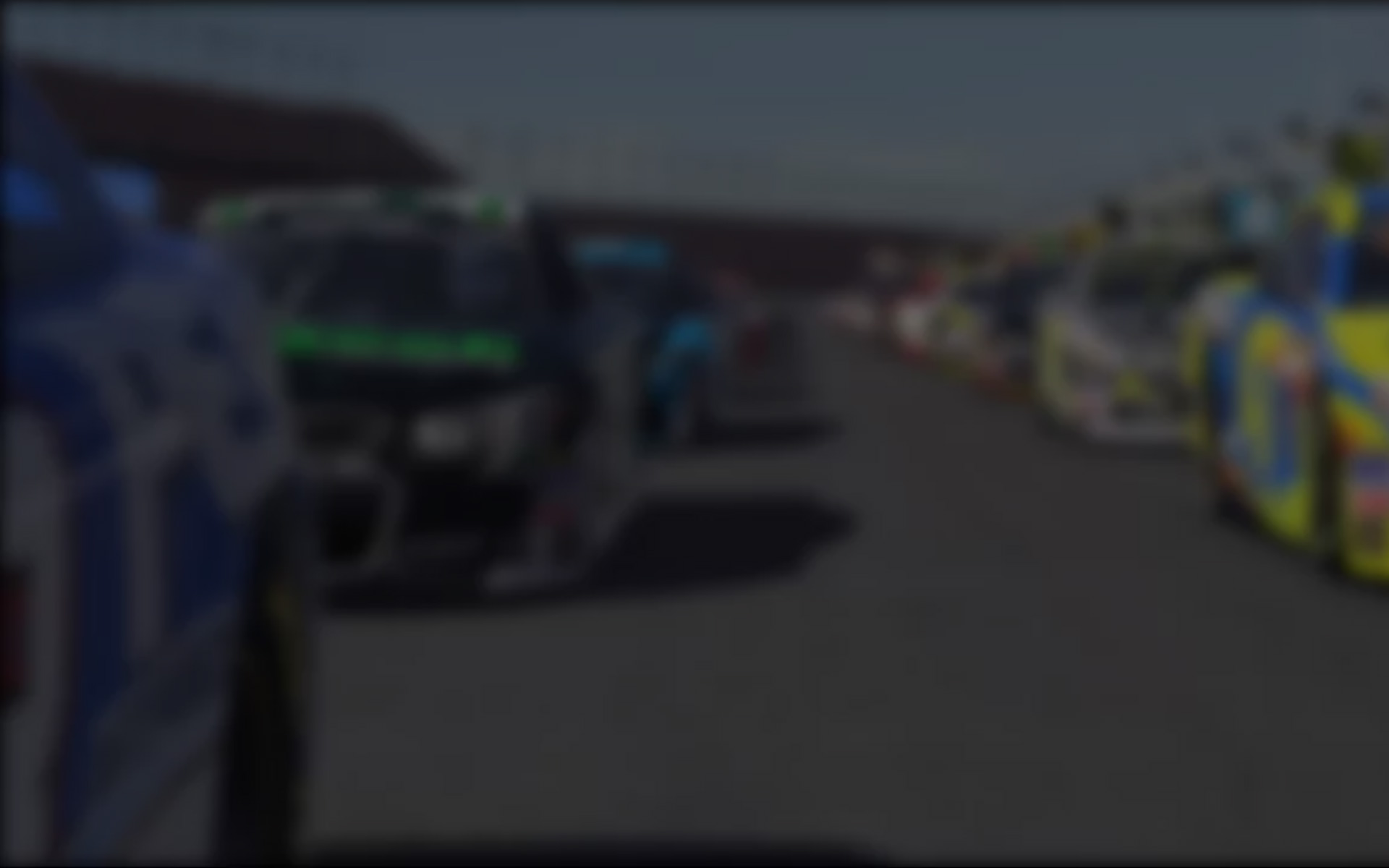 Omar Soto found himself in unfamiliar territory in 2013 Season 1 (actually Season 1C to be precise): atop the iRacing.com Mazda Cup standings.  The Spaniard had come close to previous racing titles in the past, taking a pair of thirds in the 2012 S4 Star Mazda and Radical Challenge series, not to mention claiming the Cadillac Cup time trial crown in 2012 S2.  But the Mazda Cup title was his first overall racing championship since joining iRacing in March of 2012.  And he earned it, to say the least, with 62 wins in 65 starts to outdistance Martin Lammert in the points race.
It might be awhile before Soto finishes a season atop the standings again, as 2013 S2 finds him  devoting considerable energies to the iRacing.com Grand Prix Series where wins don't come easily . . . for anyone.  They certainly haven't for Soto, who finds himself P33 in the iGPS standings at the moment and still looking for his first top five finish of the young season.  That will come, however, if last season's record of three top fives in five outings in the Williams-Toyota FW31 is any barometer.  And while it will take some doing to even come close to that 62 win mark in the Mazda Cup season, don't be surprised if Soto finishes atop the iGPS the podium before long.
Q:     How long have you been sim racing?
A:    My first racing game was Super Monaco GP on Sega Mega Drive, later Ridge Racer Type 4 and Gran Turismo on PSX. I played all games of Gran Turismo, but GT5 disappointed me a lot in terms of simulation. Trying to look for a PC simulator, Daniel López recommended me iRacing. I tried and loved it. My first wheel was Driving Force GT, later a Logitech G25 and nowadays I have a G27.
Q:     What attracted you to iRacing?
A:    His massively multiplayer online racing and the variety of championships you can race at.
Q:     What are favorite iRacing cars/tracks?
A:    Williams FW31, Mazda MX5 and Radical SR8 / Road America and Watkins Glen.
Q:     What do you like most about iRacing?
A:    The way you can create your own virtual racing career, racing on scanned and realistic tracks with great physics, and the most important thing: the possibility to race for fun or race seriously on competitions where the drivers are very fast, like the iRacing World Championship.
Q:     What would you change about iRacing?
A:    I'd say the force feedback,  this aspect needs to be improved (especially in the FW31).
Q:     How many hours a week do you spend on iRacing?
A:    Too many LOL. Let's say about 20 hours.
Q:     Tell us about the paint schemes on your helmet/car(s).
A:    I like changing it. Now I have a new design inspired on Valentino Rossi helmet.
Q:     What other sim racing activities (Forza, Gran Turismo, rFactor, etc.) do you do?
A:    Nowadays, only iRacing. But I sometimes play rFactor2 and Assetto Corsa too.
"I took the outside line at the Carousel and was able to pass him in order to win the race. I got 252 points and the third position on the championship standings."
Q:     What are your favorite video games?
A:    Metal Gear Solid 3 and Pro Evolution Soccer 6.
Q:     Do you do any real world racing? Has iRacing been of any benefit?
A:    No, I don't. Not lucky enough to do that.
Q:     What is your most memorable iRacing moment?
A:    One race in the Star Mazda Championship at Watkins Glens. It was the high SOF race. I started fifth. It was a perfect race, overtaking all drivers and finally, on last lap, catching the leader and racing side-by-side with him in the back straight. I took the outside line at the Carousel and was able to pass him in order to win the race. I got 252 points and the third position on the championship standings.
Q:     What is the iRacing moment you'd love to forget?
A:    Season 2 2012, V8 Supercars Series at Mosport. I did something really so stupid!
Q:     What car/track would you like to see iRacing add to the service?
A:    Bathurst (which is coming soon though) and some Spanish's tracks like Montmeló or Motorland.
Q:     What person, living or dead do you most admire?
A:    Ayrton Senna and Valentino Rossi.
Q:     What's your favorite real world racing series?
A:    F1 and MotoGP, but also I watch GP2, V8… too many series to watch and not enough time for all.
Q:     Name the title of the most recent book you read.
A:    I usually read sports media and I follow my favourite football  team, FC Barcelona.
Q:     Name of your favorite movie/TV show?
A:    Movies: James Bond, The Dark Knight, Star Wars, Matrix / TV Shows: Top Gear.
Q:     How many of your close friends are iRacing members?
A:    None of them.
Q:     Has competing with iRacers all around the world influenced your opinions/outlook on life/world events? How?
A:    No, it hasn't.
---
You may also like...
---