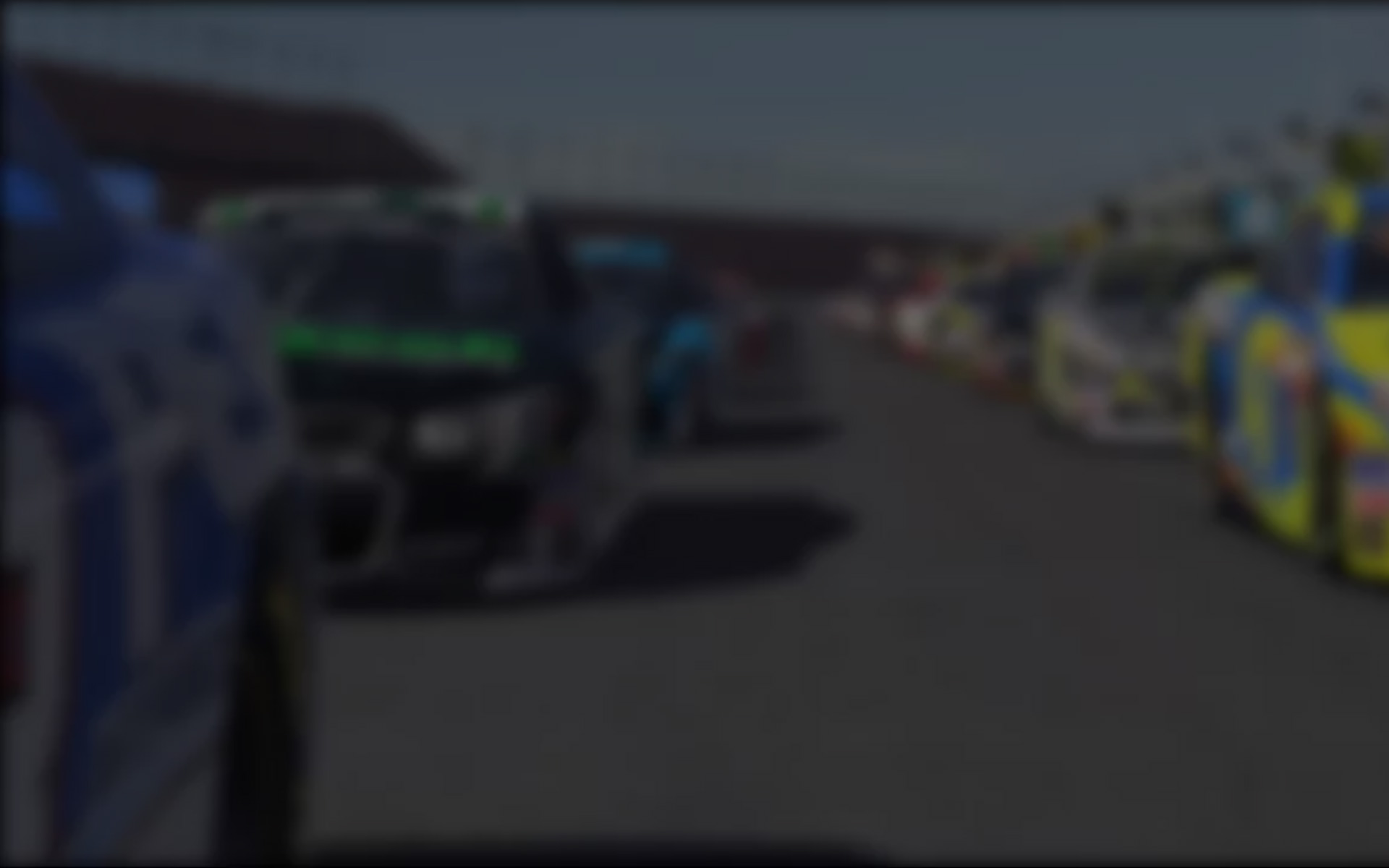 Paul Hesla is a racer.  Hailing from suburban Chicago's Tinley Park, how could be not be?  After all, patriarch of one of the most legendary families in racing – Tony Bettenhausen – not only came from Tinley Park, he was nicknamed the "Tinley Park Express."
Hesla, however, counts another Chicago sports icon as his hero: Walter Payton.  While "Sweetness" is understandably best known for his NFL Hall of Fame career (not to mention his various humanitarian efforts), he jumped into auto racing with both feet following his retirement as the NFL's all time leading rusher, first as a driver (Trans-Am) and later as co-owner of the Payton-Coyne Indycar team.
Hesla is carrying-on Payton's racing tradition in his bid to win the closest thing to the Trans-Am in iRacing, the Mustang class of the GRAND-AM iRacing.com Online Sports Car Series.  With 13 wins and 14 top fives in 14 starts so far this season, he's well on his way to accomplishing that goal.  But, as Hesla well knows, a lot can happen between now and Week 12.
Q:     How long have you been sim racing?
A:    1996 when nascar2 came out.
Q:     What attracted you to iRacing?
A:    I loved Grand Prix Legends and I needed a new hardcore sim to race on.
Q:     What are favorite iRacing cars/tracks?
A:    Mustang and VW; Spa, Pocono and Sebring.
Q:     What do you like most about iRacing?
A:    Easy to just jump in and go and join/start leagues.
Q:     What would you change about iRacing?
A:    Add new wind directions and speed to be random to every race. You would be amazed how much this changes racing.
Q:     How many hours a week do you spend on iRacing?
A:    Two to 20 hours depending on what's going on at home.
Q:     Tell us about the paint schemes on your helmet/car(s)
A:    I change the color sometimes, but I'm not into painting like I used to be.
Q:     What other sim racing activities (Forza, Gran Turismo, etc.) do you do?
A:    Nothing right now but I might start playing rFactor again so I can train for Chumpcar racing when I build a car for it.
"No dancing crap, (Payton) just did his job and was humble."
Q:     What are your favorite video games?
A:    That changes. I used to love battlefield but now its dayz.
Q:     Do you do any real world racing? Has iRacing been of any benefit?
A:    Only indoor carting for fun right now and, yea, I think iRacing has helped me stay sharp.
Q:     What is your most memorable iRacing moment?
A:    Winning a two hour Spa race in a league driving a Mustang.  I hope that changes in four weeks though.  Right now I'm tied for first in the GRAND-AM racing the Mustang.   Four weeks is a long time for things to change.
Q:     What is the iRacing moment you'd love to forget?
A:    OMG in a Mustang Challenge the first year it came out, I lost it on the WARM UP LAP in the Corkscrew at Laguna Seca. I took out another car and I felt so low.
Q:     What car/track would you like to see iRacing add to the service?
A:    More slower cars for D class; maybe some fwd cars that you can play with the setups.  The factory five challenge car is a great car too.
Q:     What person, living or dead do you most admire?
A:    Walter Payton from the Chicago Bears:  No dancing crap, he just did his job and was humble.
Q:     What's your favorite real world racing series?
A:    GRAND-AM, old school Trans-Am, WTCC, BTCC.
Q:     Name the title of the most recent book you read.
A:    'Rockers and Rollers' by Brian Johnson
Q:     Name of your favorite movie/TV show?
A:    Movie is The World's Fastest Indian; show is Walking Dead.
Q:     How many of your close friends are iRacing members?
A:    Six.
Q:     Has competing with iRacers all around the world influenced your opinions/outlook on life/world events? How?
A:    I never looked at it that way. I've gamed with people all over the world for some time now, so I can't say iRacing really changed any views I already had.
---
You may also like...
---