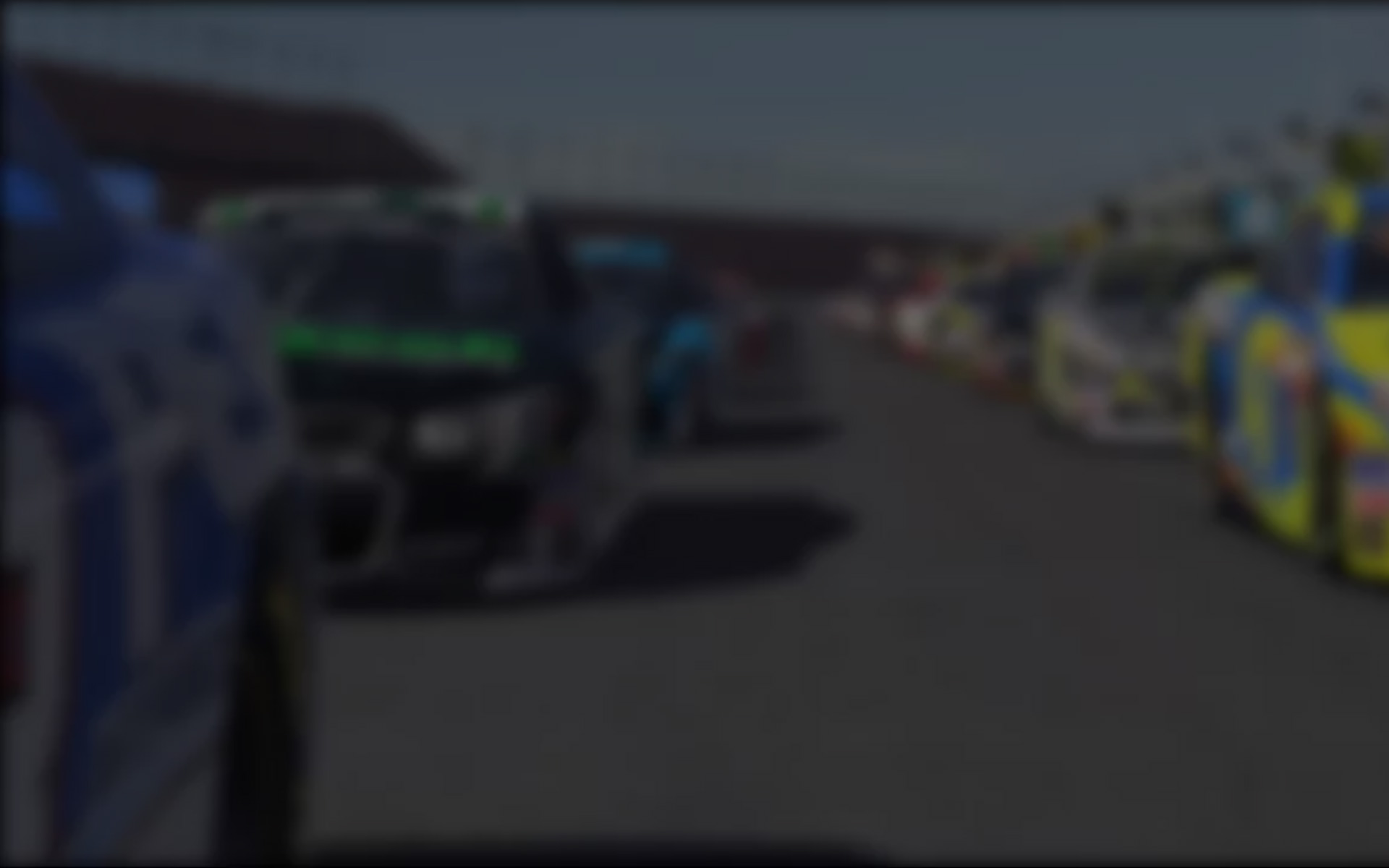 The scenary may have changed a bit but, so far, the Season 4 results have remained much the same for Roland Ehnström.  The one time regular in the iRacing.com Grand Prix Series World Championship announced his "retirement" from iGPSWC competition after finishing fourth in the 2012 WDC.  It turns out the resident of Norrtälje, Sweden was not hanging-up his virtual driving boots, or even backing away from competing in an online version of Formula One.  Rather the veteran sim-racer was switching his focus from the Williams-Toyota FW31 to the Lotus 79 of the Classic Lotus Grand Prix series . . . to superb effect.
To date, Ehnström has a perfect record with four wins in four starts and four pole positions to boot at Suzuka, Road Atlanta, Watkins Glen and Spa.  OK, he hasn't been perfect.  He has seven (!) incidents to date, he's only led 230 of 250 laps and, for all his success, Ehnström leads Henri Salminen by just 66 points (1089 to 1023) in the championship reckoning.
Then again, what would you expect from someone who's been sim-racing since the early '90s and has over 100 victories, a win rate of 41% and an average finishing position of P4 since joining iRacing?   Especially considering much of the time he's raced against guys named Huttu, Luis and, on at least one occasion, Earnhardt . . .
Q:     How long have you been sim racing?
A:    For as long as sim-racing has existed. My first sim was probably Papyrus' Indianapolis 500, which I consider to be the very first proper racing simulation. I drove it on my Amiga 500 back in the very early 90's – using mouse steering!
Q:     What attracted you to iRacing?
A:    I was originally a beta-tester in the "FIRST" project as early as 2004, even before it was re-named to "iRacing," but left in favor of the SimBin/ISI sims after GTR was released, and didn't return to iRacing until 2010. The reason I finally did return was a combination of the fantastic quality of the iRacing cars and tracks, and the fact that more and more of the top sim-racers in the world were by then in iRacing – including several of my old friends from the Grand Prix Legends days.
Q:     What are favorite iRacing cars/tracks?
A:    Spa and Suzuka have been two of my favorite tracks for ages, so I am very pleased that they are both in iRacing. Virginia International Raceway is a track that I have learned to love in iRacing – I like the old-school feel, and how it reminds me of the greatest circuit of them all: Nürburgring Nordschleife. On the oval side, Darlington is always a thrill and a great challenge.
Q:     What do you like most about iRacing?
A:    The accuracy of the tracks, the competitiveness, and the fact that the sim is constantly evolving and expanding.
Q:     What would you change about iRacing?
A:    I would absolutely love to see dynamic weather added one day. Rain, wind, temperature changes, humidity – everything that makes a real race interesting. Done right, it would bring iRacing to the next level of realism.
Q:     How many hours a week do you spend on iRacing?
A:    A lot less now that I am no longer doing the Drivers World Championship… I'm down to less than an hour a day – perhaps five hours a week or so.
Q:     Tell us about the paint schemes on your helmet/car(s).
A:    My iRacing cars have been painted in various team and sponsor colors: Black/Red/White for the Swedish team Danielsson Motorsport Virtual (DMSv); White/Blue for Orion Race Team; Black/Red/Grey for my 2011 sponsor Perfect Pedal… For my current choice of wheels, the Lotus 79, I am using a 1979 Parmalat Brabham skin, as I was assigned to this team in this season's Classic Teams Championship. I will paint my Lotus 49 in the Swedish national racing colors: Medium blue with a yellow racing stripe.  My helmet design originates from way back when I first joined a team, Karjala Racing, in 1998 (the sim was Grand Prix 2).
Q:     What other sim-racing activities (Forza, Gran Turismo, etc.) do you do?
A:    I like the historic GT cars in the awesome Power & Glory mod for GTR2, and I am interested in the development of rFactor2. For fun, I once in a while do a stage or two in Richard Burns Rally.
Q:     What are your favorite video games?
A:    I've been addicted to the Civilization series for the past twenty years, and I very much enjoy Bethesda's RPG games, especially Fallout 3 and Skyrim. I also like WW2 war games, such as IL-2 Sturmovik and Red Orchestra, and I actually bought a PS3 for the sole purpose of playing the latest version of Madden NFL!
Q:     Do you do any real world racing?
A:    No, unfortunately, I have not had the funds needed to pursue a successful racing career. I did a couple of seasons of club-level rally-cross and go-karting some 10-15 years ago, but that was it. I'm still dreaming of one day buying an old banged-up race car to do some historic racing, but it will most likely never happen…
Q:     What is your most memorable iRacing moment?
A:    There have been a few, but obviously my two podium-finishes in the 2012 DWC are on top of the list. I also raced, and passed, a certain Dale Earnhardt Jr. in a minor NASCAR Truck race once – that was an odd feeling…
"The greatest thing about this modern miracle we call the Internet, is how it brings people with similar interests close to each other . . ."
Q:     What is the iRacing moment you'd love to forget?
A:    Well, I had extremely bad luck in the 2011 Oval Pro Series, which effectively put an end to my oval career in iRacing. The lowest point was suddenly getting disconnected (probably because my ISP thought it was a good time to do some maintenance work), with just a handful of laps to go in the Atlanta race, when I was looking at a potential top-5 finish or even better – at 5 in the morning local time…
Q:     What car/track would you like to see iRacing add to the service?
Q:    As mentioned, in my opinion the greatest race track in the world is the glorious Nürburgring Nordschleife.  As for cars, I think we have a pretty good mix already, but wouldn't it be awesome to add one of the original late 60's Can-Am cars, such as the striking orange McLaren M8A, the beautiful Lola T70, or the amazing Chaparral 2E?
Q:     What person, living or dead do you most admire?
Q:    Well, there are a few, but two of the better-known historical persons I most respect and admire are Mahatma Gandhi and Albert Einstein; both brilliantly intelligent men, but also honest and humble human beings – true role-models.
Q:     What's your favorite real world racing series?
Q:    At the moment, the only series I really follow is Formula One.
Q:     Name the title of the most recent book you read.
A:    I am currently reading The Lost Symbol by Dan Brown.
Q:     Name of your favorite movie/TV show?
A:    If I had to choose one, I'd pick Fight Club, a whisker ahead of The Matrix.
Q:     How many of your close friends are iRacing members?
A:    Several!  Sim-racing has brought me many real-life friends, most of whom are iRacing members.
Q:     Has competing with iRacers all around the world influenced your opinions/outlook on life/world events? How?
A:    Very likely. The global nature of the sim-racing community, where we all share the same passion for motorsports, makes the world seem a lot smaller. The greatest thing about this modern miracle we call the Internet, is how it brings people with similar interests close to each other, no matter where on the planet they happen to have been born.
---
You may also like...
---