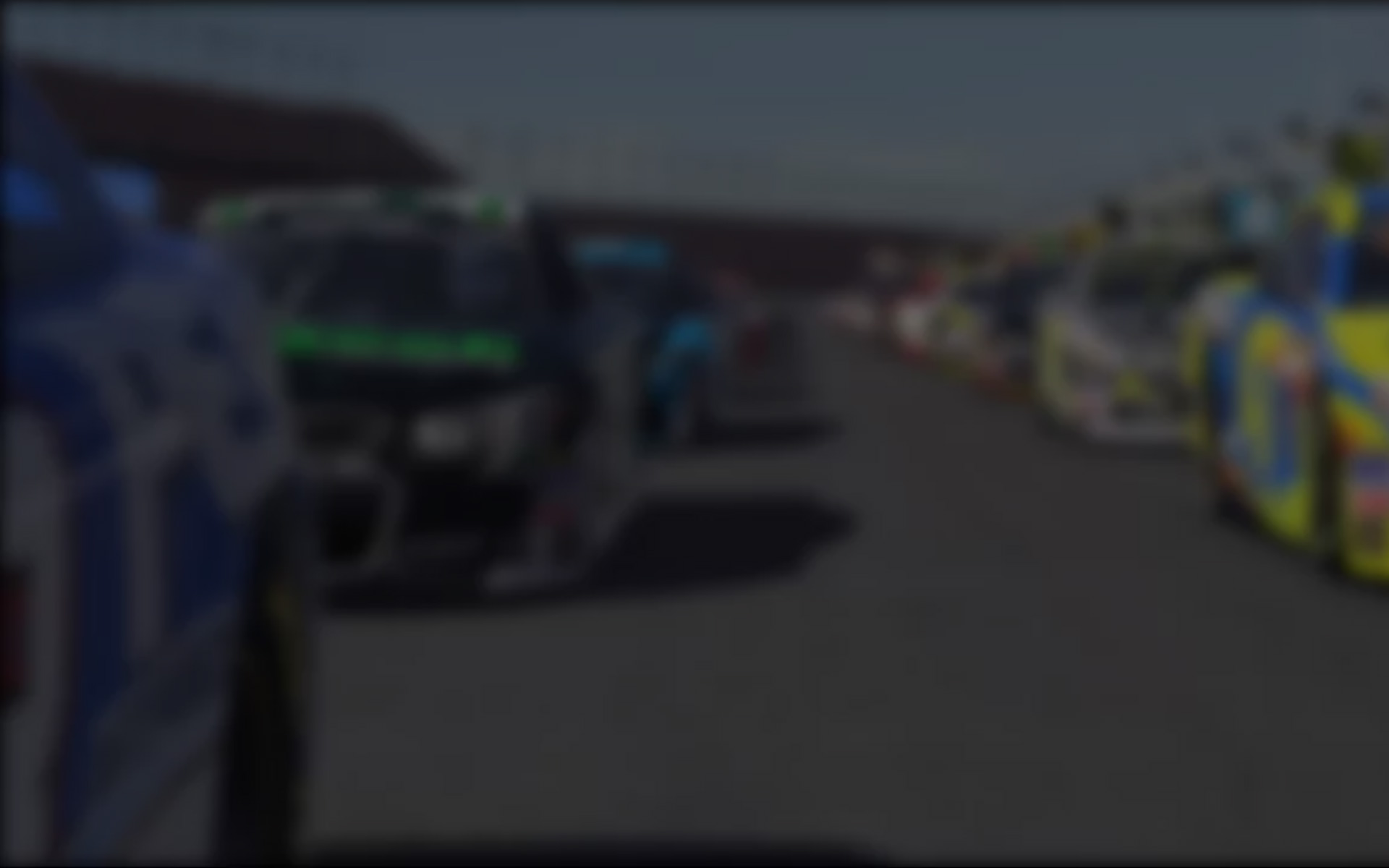 While it's important to have a good car and team behind you, as any successful (and many less successful) racers can attest, motorsports is 99% mental.  It's not so surprising then, that Steliyan Chepilevski credits iRacing with some real world motorsports success that – at first glance – has no direct corollaries with the KIA Optimas, Cadillac CTS-V and Ford Falcon FG he sim-races at virtual road courses like Lime Rock, Virginia International Raceway and Phillip Island.  For although rallying is not yet a feature of iRacing (which is not to say more than few iRacers haven't done some un-official and unintentional sim-rallycrossing), Chepilevski credits his real world rallying success to lessons learned on iRacing and other sims.
Perhaps it works both ways.  Chepilevski's  rallying experience certainly doesn't seem to have hurt his performance on iRacing, witness 47 wins in 99 starts and P4 overall in the Kia Optima class in last season's iRacing.com Global Challenge; or the fact that he has added 28 wins to his tally sheet so far this season and currently holds-down P3 in the Kia Optima class behind Aday Coba Lopez and Hugo Concalves.
Whatever the reason, Chepilevski's approach seems to work, whether it's rallying or sim-racing.
Q: How long have you been sim racing?
A: My first sim racing was in 2004 with Live for Speed 1.   Later on I found rFactor which I used for a short period of time. In 2008 started a serious racing in Richard Burns Rally until 2012. I was introduced to iRacing in 2011.
Q: What attracted you to iRacing?
A: The professional level and the highly competitive environment.
Q: What are favorite iRacing cars/tracks?
A: Kia Optima and all road circuits.
Q: What do you like most about iRacing?
A: The realism…(Isn't it what we are all looking for)
Q: What would you change about iRacing?
A: Let the professionals from iRacing decide!  I will play by the rules regardless of the changes made.
"After I found iRacing the rest of the simulators 'look like Super Mario' . . ."
Q: How many hours a week do you spend on iRacing?
A: Between 10 to 12 hours a week.
Q: Tell us about the paint schemes on your helmet/car(s).
A: Just a passion for the black and white mix.
Q: What other sim racing activities (Forza, Gran Turismo, etc.) do you do?
A: After I found iRacing the rest of the simulators "look like Super Mario" as my good friend and iRacing driver Stanimir Zuzov likes to say.
Q: What are your favorite video games?
A: iRacing.Richard Burns.
Q: Do you do any real world racing? Has iRacing been of any benefit?
A: Here I would like to explain a little more. Back in 20007 my first racing car was getting ready; it took approximately seven months and got ready a day before my debut in rally competition from Bulgarian National Championship. I have not had a contact and training with a real car for about one year prior to the beginning of the Championship. I was getting ready with rFactor and LFS 2 only.
The result that I achieved was third place in my class and it was my greatest pride and a huge surprise to myself.
Training with Racing simulators helped me win some more second and third places on rally competitions as well as on small topic circuit races.
To my greatest regret my rally career ended when the world (economic) crisis began. Fortunately, iRacing came into my life right on the same time and daily brings the dose of adrenaline that every racing driver needs.
I truly believe that iRacing taught me the most important thing which is to know exactly where I lose valuable seconds on real competitions…those seconds that I need for the first place.
"A lot of unpleasant moments which I actually want to remember instead of forget . . . I always learn and get the best out of my mistakes."
Q: What is the iRacing moment you'd love to forget?
A: There are a lot of unpleasant moments which I actually want to remember instead of forget and recall those moments before every start. Every racing driver should know and remember that (to finish first you have first to finish). I always learn and get the best out of my mistakes.
Q: What is your most memorable iRacing moment?.
The best favorable moments and unforgetable are the fights with Aday Coba Lopes and Hugo Goncalves.I lost both fights but still those two moments are the most unforgetable and enjoyable in my iRacing adventure.
I also have very strong experience racing with Andreas Katz and Cedrich Franc-Carmetrant, and a lot more drivers with high ranks from Global Challenge Series.
Q: What car/track would you like to see iRacing add to the service?
A: Any rally car and some rally stages.
Q: What person, living or dead do you most admire?
A: Colin McRae, Kimmi Raikonnen.
Q: What's your favorite real world racing series?
A: BTCC.
Q: Name of your favorite movie/TV show?
A: Fight Club.
Q: How many of your close friends are iRacing members?
A: Stanimir Zuzov is the person who showed me the iRacing adventure. Also Yulian Genovski, Alexandar Smolenski, Hristo Ublev. We are together for four years and we also have several team titles in RSRBR under the Bulgarian flag.
---
You may also like...
---