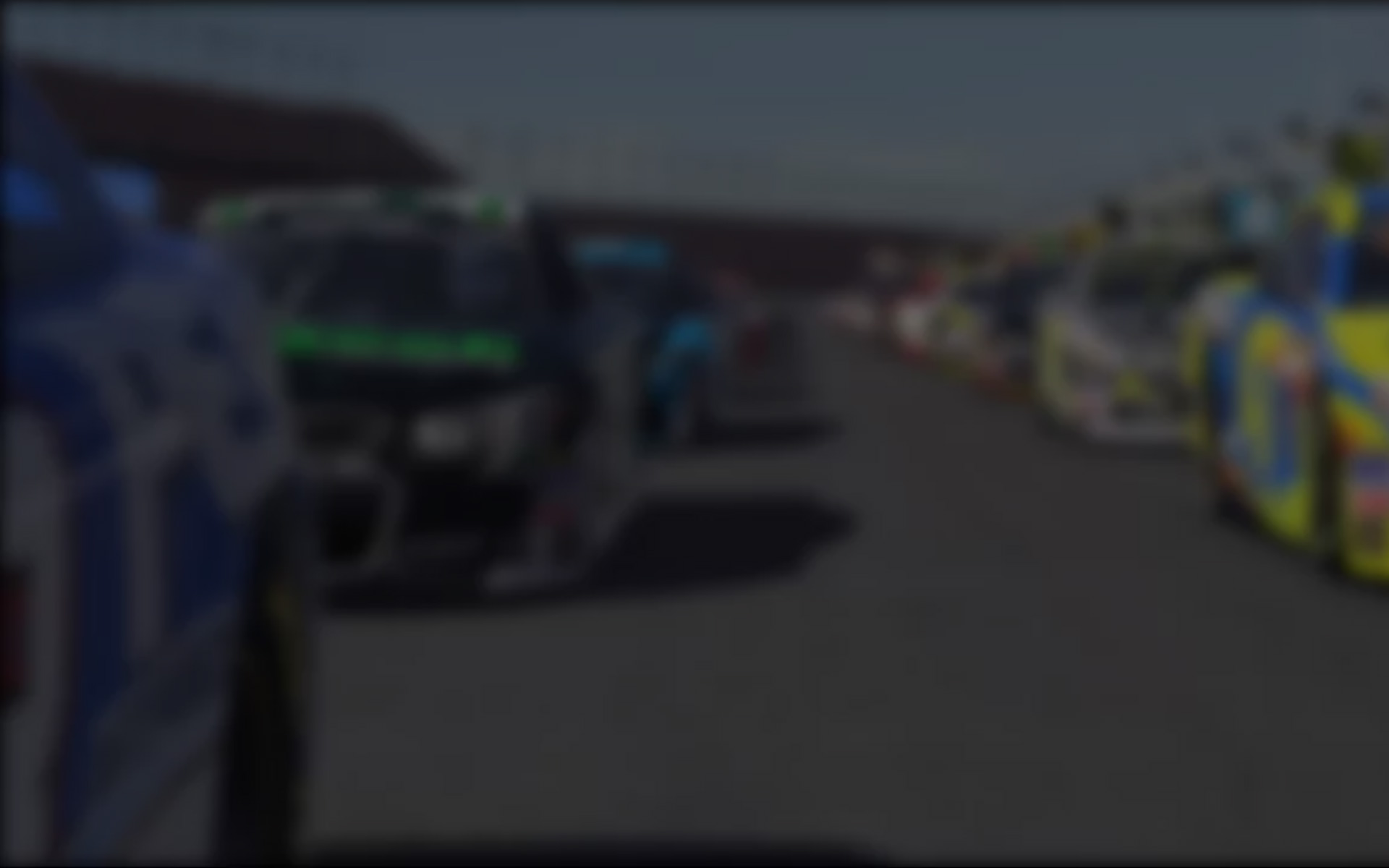 Anticipation is building for iRacing.com's virtual 24 Hours of Daytona — the online motorsport service's first official 'round the clock race slated for January 31 – following last weekend's successful Roar Before the 24 test.  More than 200 teams of sim racers took part in the event, a final run-through of iRacing.com's unique new driver swap/team feature that enables two or more sim racers anywhere in the world to co-drive a car and perform a variety of other team functions such as crew chief and spotter.
With 212 participating teams, the event was split into five different races featuring 42 or 43 cars apiece with two classes (prototype and GT3) in each "split."  The top-rated split saw the MIG Motorsport Endurance team take the overall win in their HPD-ARX01c prototype while the WTC Chassis team claimed GT3 honors in their RUF.  The overall winners covered 859 laps during the course of the 24 hours, easily outdistancing the DINO Racing Fast and BSR Racing Team prototypes.  In contrast, the GT3 battle saw runner-up Team GT cover the same distance (786 laps) as the class winner, with third place finishers Team Charlie just one lap down at the checkered flag.
"This driver swap and team racing feature is really, really cool.  Can't wait for the actual 24!" – Chad Dalton
Although they finished more than 75 laps down to the winners, Dino Racing Fast had the consolation of setting the fastest lap of the race at 1:35.877 while the CTC Racing Team and 4 Brothers Motorsport shared the fastest lap in GT3 at a 1:45.384.
"I want to give a big shout out to all the iRacers who participated in the Roar Before the 24," said Tony Gardner, President of iRacing.com.  "They showed that iRacers the world over can have fun going endurance sim racing.  Now it's on to the 24 Hours of Daytona."
iRacers around the world echoed Gardner's words.
"This driver swap and team racing feature is really, really cool," said Virginia's Chad Dalton. "Can't wait for the actual 24!"
"The driver swap system – it's awesome!" said Anderson Mota, of Caxios du Sol, Brazil.
"I never cared very much about the driver swap feature," said Daune Burns of Darwin, Australia, "but decided I should give it a go, joined a team and had an amazing race. You could say I'm a convert."
"I want also thank iRacing for what they have created and offer to us.  It´s just a pleasure being part of this great community and running in this great online service," said Germany's Marcus Schwarz.
The iRacing 24 Hours of Daytona is scheduled for January 31  and, like the Roar Before the 24, will enable teams of two or more sim racers to compete in a full 24 hour endurance race in the prototype (HPD ARX01c) and GT3 class (BMW Z4, Ford GT, McLaren MP4-12C and RUF Track) classes.   The race is open to all members of iRacing.com with a Road license level of D 4.0 or higher.
---
You may also like...
---