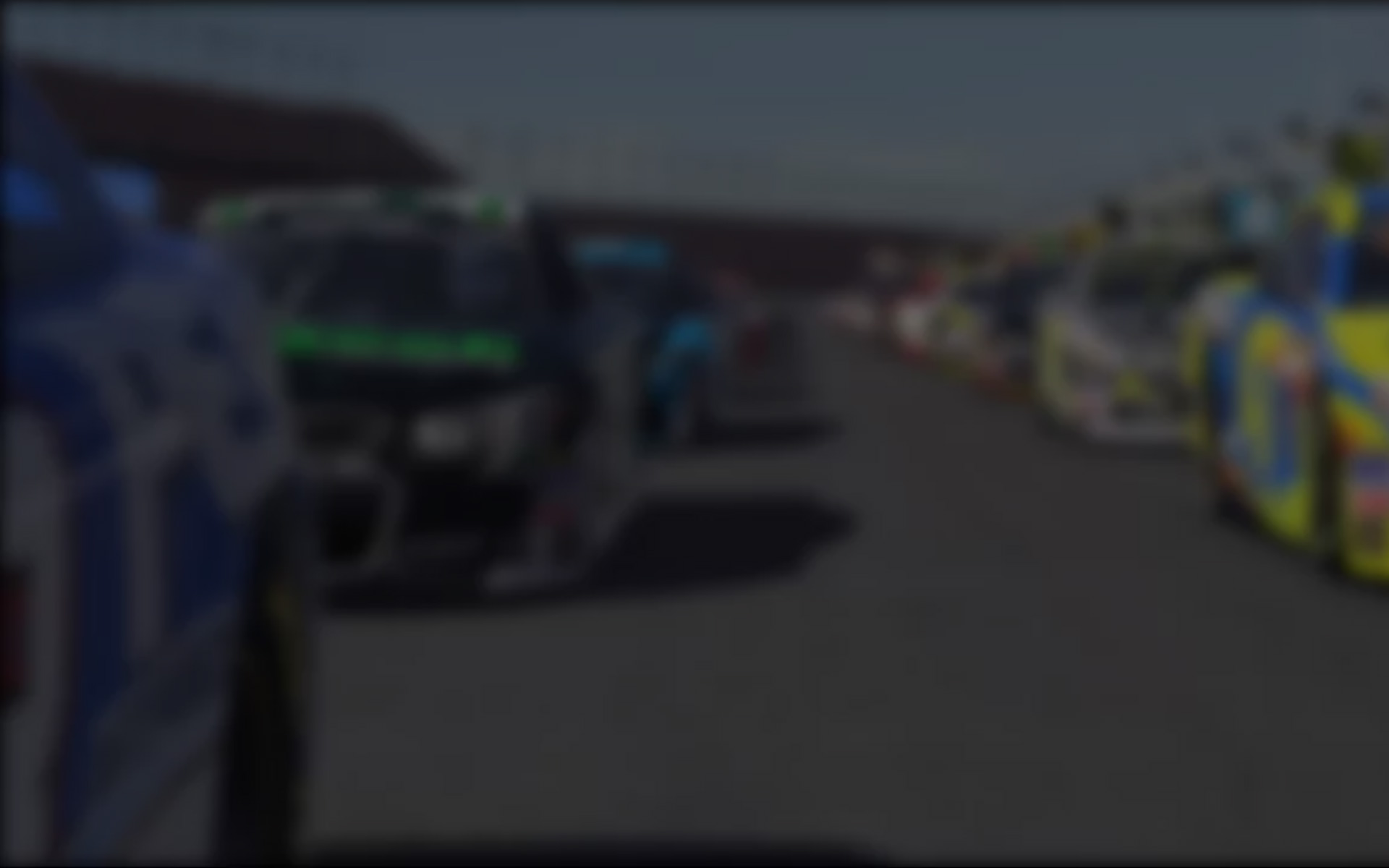 Caddell's Mustang Sports iRacing Colors for Continental Tire Race; Challenge Winner Derek Johnston Learns Daytona Track on iRacing
2009 Rolex Sports Car Series champions Alex Gurney and Jon Fogarty begin their title defense at this weekend's Grand-Am season-opening Rolex 24 under a one-race partnership between their GAINSCO/Bob Stallings Racing team and iRacing.com.  Four-time NASCAR champion Jimmie Johnson and former Indy car titlist Jimmy Vasser will share the driving responsibilities, with the red, white and blue iRacing logo integrated into the livery of the #99 GAINSCO Auto Insurance Riley Mk XX Chevrolet Daytona Prototype.
The announcement was made jointly by Andy Jordan, senior vice president of corporate marketing for GAINSCO Auto Insurance and Kevin Bobbitt, iRacing's director of marketing.
"Last year before our race at Virginia International Raceway, I turned a lot of laps with the iracing driving simulator," Gurney said.  "During the actual race weekends of the last few years, I had experimented with many different lines through the esses section of the track but never really felt comfortable there. It's a set of corners that are very fast and quite dangerous so you are limited to how much you can really experiment when driving there for real.  I was determined to find a better way through there and I was finally able to do it through iRacing. When I showed up for the 2009 race, I tried exactly the line that worked in the simulator and it worked exactly as I had hoped. It was easier to drive and faster, the perfect combo.  iRacing's models of VIR and the Riley Mk XX are very similar to the real thing. We won the race that weekend and my time in the simulator certainly contributed to that."
I actually became aware of iRacing because of Alex Gurney's enthusiasm for their online racing simulation," Jordan noted.  "Like Alex says, iRacing makes it possible to drive an exact simulation of our car on an exact simulation of our tracks.  What else could you want?  I'm excited about our partnership at this year's Rolex 24, and hope we can build a closer one that will be beneficial for GAINSCO, Bob Stallings Racing, iRacing, and even the series."
"Alex Gurney is a long-time iRacer who has used our online racing simulator not just to prepare for Grand-Am races, but for the fun of competing with other racing games enthusiasts in the world's most authentic driving simulation," iRacing's Bobbitt said.  "We have tremendous respect for the entire GAINSCO/Bob Stallings team and we're very pleased to initiate this partnership."


Mustang Series Champ Caddell Moves Up with iRacing
The iRacing thread is woven into the fabric of this year's Rolex 24 weekend with a number of iRacers taking part in the on-track action.  Andrew Caddell, 21, the 2008 and 2009 Ford Racing Mustang Challenge champion and a regular iRacer, has taken a step up and is flying the iRacing colors on the Rehagen Racing Mustang FR 500C he's co-driving with Ken Wilden in the Fresh From Florida 200, Friday afternoon's opening round of the 2010 Continental Tire Challenge.
"We actually have a fair amount of track time before the race," Caddell noted.  "I raced at Daytona last year and there's two and a half hours of practice and qualifying.  But you can never have too much seat time, and after I got back from the test session earlier this month I started practicing again in the sim.  The track is modeled so accurately that I can work on the finer points of driving on the sim."

Rolex 24 Driver Challenge presented by Sunoco
Derek Johnston had never been to Daytona before he arrived there in November for a test session for the 2010 Rolex 24.  But the hours that the inaugural winner of the Rolex 24 Driver Challenge had put in on iRacing's online driving simulation of Daytona International Speedway meant that the Briton knew his way around the track before he'd even pulled out of the pits for his first session.
"To drive around here is unreal," Johnston said, following his first laps around the real-world version of the track. "This is an awesome place – there's nothing like it in the U.K., or all Europe."
The 47-year-old businessman, who didn't start racing cars until four years ago, qualified for his Rolex 24 drive by winning the Radical UK Challenge.  His performance bested not only his fellow Radical competitors but also those of the champions in three other British amateur racing series, including Cooper Tires British F3 International Series, the Avon Tyres British GT Championship and the SPEED sports prototype series.
iRacing Rolex 2.4
For a handful of iRacers the Rolex 24 is going to be a real-world experience.  But the thousands of other iRacers living around the world will have their own opportunity to compete in a Riley Mk XX Daytona Prototype at Daytona through iRacing's online racing tribute, the Rolex 2.4 on Saturday prior to the green flag for the real-world race.
The 2.4-hour (144-minute) virtual-racing version of the twice-around-the-clock endurance classic is the first event on the 2010 iRacing World Tour, and is open to all iRacing members.  It features an exact visual and functional duplicate of the Riley Mk XX Daytona Prototype that has dominated the Grand Am Rolex Sports Car Series.
"One thing all iRacers have in common is their wide-ranging interest in the sport," said Steve Myers, iRacing's executive producer.  "The iRacing World Tour gives our members 14 opportunities to take part in virtual renditions of some of the most famous and popular events on the global calendar.  The Rolex 2.4, inspired by one of the signature sports car events in the world, is a great way to get started.  Just as the Rolex 24 draws drivers from different disciplines and from around the world, our own Rolex 2.4 will provide fun head-to-head competition for iRacers all across the globe and from both oval and road-racing disciplines."
Photos: David Moulthrop
---
You may also like...
---