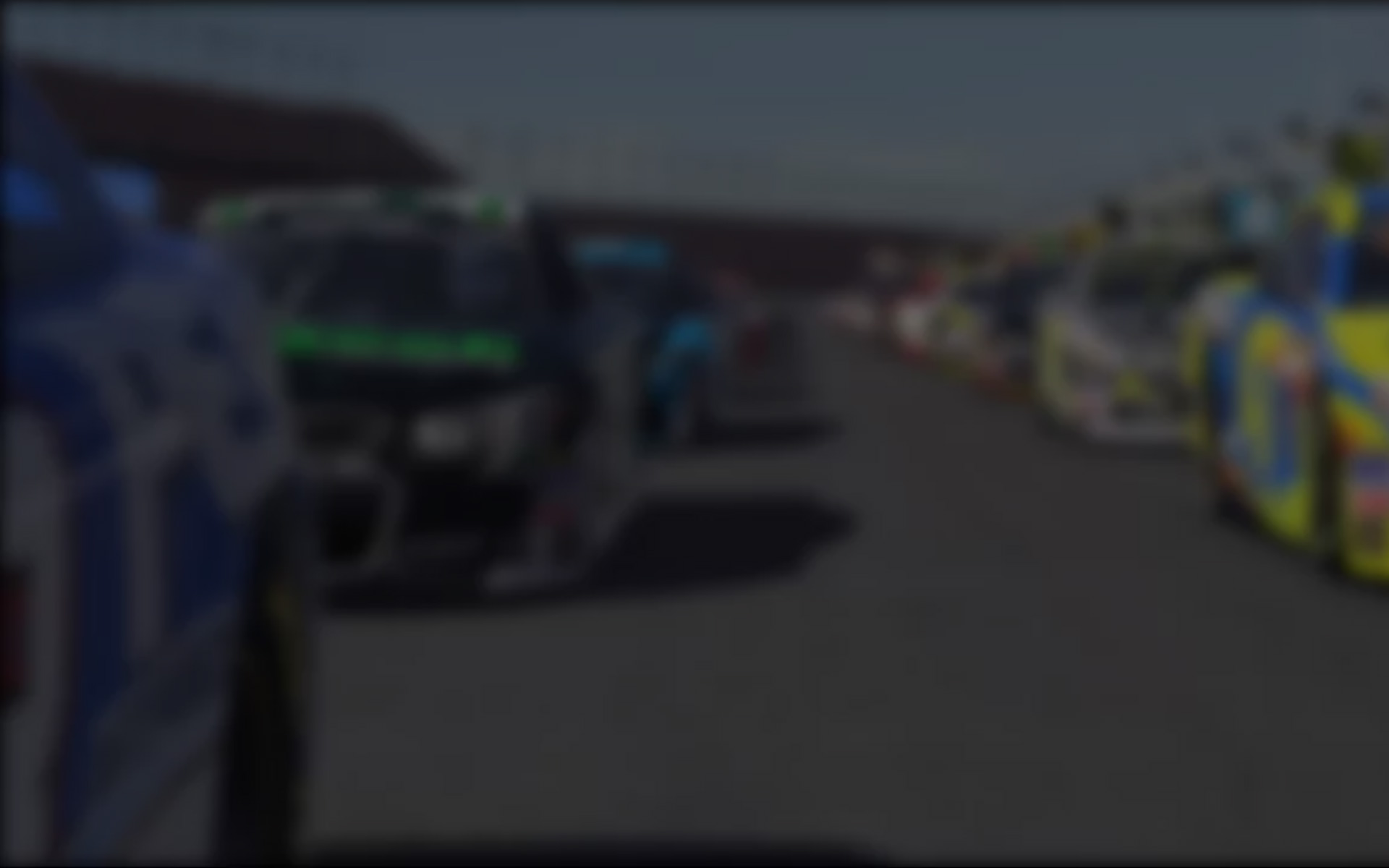 Hard on the heels of last weekend's third-place finish in the NASCAR Sprint Cup race at Bristol, TN, and a second-place at Watkins Glen earlier in the month, iRacing's Marcos Ambrose makes his first-ever start in the Daytona Prototype class of the Grand-Am Rolex Sports Car Series. Ambrose is filling the rare empty weekend on the Sprint Cup calendar with a sports car/stock car double-header at Montreal's Circuit Gilles Villeneuve on the Ile Notre Dame in the St. Lawrence River.
Marcos Ambrose and Carl Edwards will drive this iRacing co-sponsored Ford Dallara at the Montreal 200 Grand-Am Rolex Sports Car Series race on August 29 as part of the NASCAR/Grand-Am doubleheader.
In addition to the Canadian Nationwide Series event, which Ambrose has come close to winning the past two years, he'll be teaming with Sprint Cup competitor Carl Edwards for the Montreal 200 on the 2.709-mile road course in a Ford Dallara Daytona Prototype co-sponsored by iRacing.com.
I've got the chance to win two races this weekend," said Ambrose, "and that's what I'm going to try and do. We'll have two great cars up there with our Armor All car in the Nationwide Series and the Aflac/iRacing Grand-Am entry with Carl.
"The racing at Montreal is always really good and I've been so close to winning that Nationwide race for the past two years," Ambrose said. "I'm really keen and very motivated to make up for the last two years and close the chapter on my bad luck up there by taking the win. I'm pretty determined. The Bristol result is huge for me – absolutely huge. So I'm feeling great and I'm looking forward to this weekend."
The Aflac/iRacing Ford Dallara is being fielded by sportscar-racing veteran Kevin Doran. Ambrose and Edwards recently tested the car at Virginia International Raceway, with encouraging results.
"Carl and I got down to some respectable lap times at VIR and we made sure we got our driver change times down to being in a respectable window," Ambrose said. "The Montreal Grand-Am race is going to be something different for both of us and if the VIR test is any indication, we can head there and be competitive."
This is also Edwards' debut in the Grand Am Rolex Sports Car Series, but his road-racing skills are well respected.
"It is an honor to be driving as Marcos' teammate in Montreal" Edwards said. "And I'm excited about the partnership with iRacing, having tried out the simulation in New Hampshire. I have used other sims and nothing compares to iRacing software – it is cutting edge technology. No other sim captures the details of these cars and tracks like IRacing does.
"This is my first time in the series and it should be exciting. But I love racing at Circuit Gilles Villeneuve and the Montreal fans are great," Edwards noted. "The car looks great in the Aflac colors. Now, if we can just get the driver change down…!"
The Montreal 200 at Circuit Gilles Villeneuve will air live on SPEED beginning at 2 p.m. ET on Saturday, August 29.
---
You may also like...
---