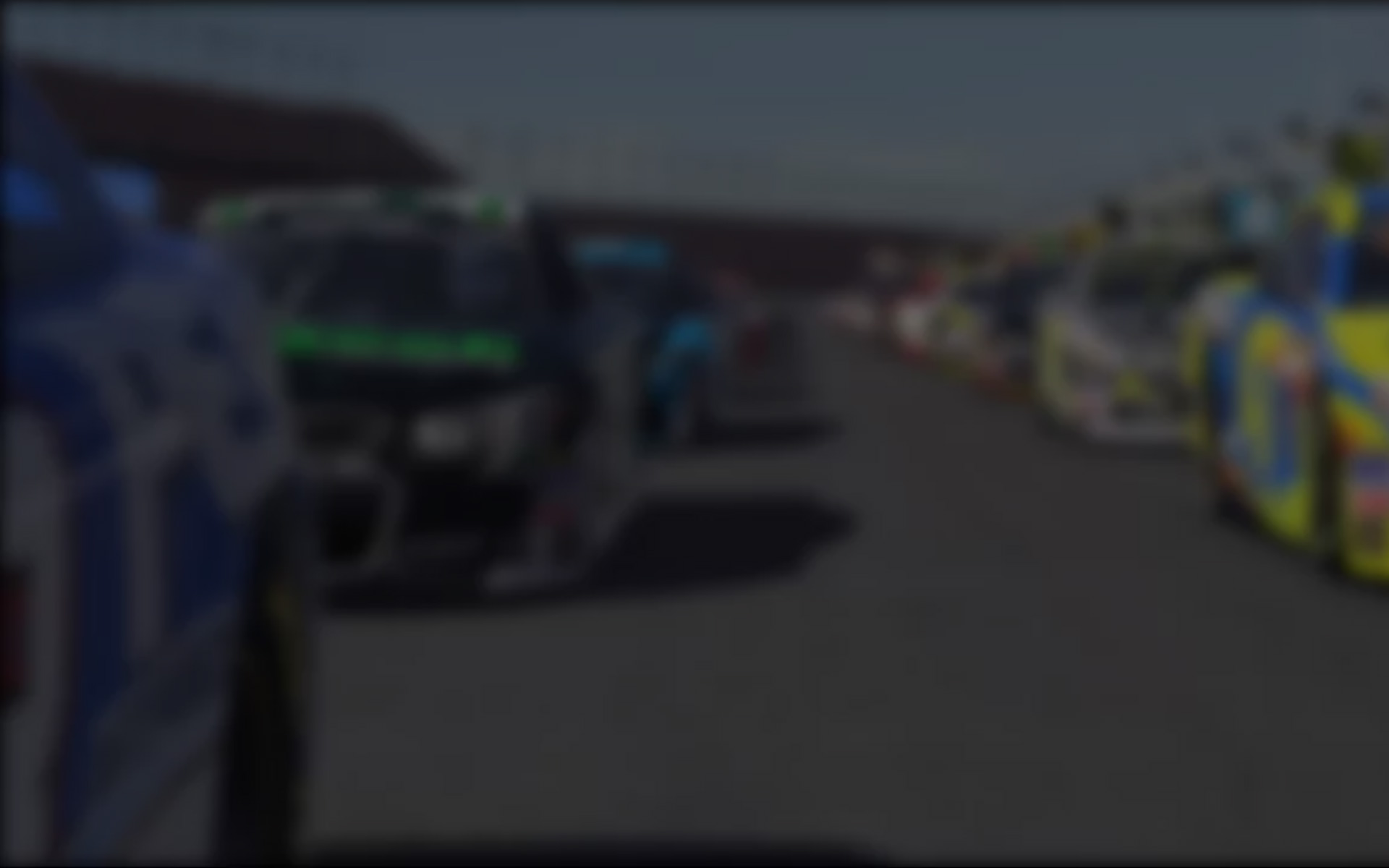 The JR Motorsports  No.7 Chevrolet, driven by Josh Wise, will race under iRacing.com colors in two NASCAR Nationwide Series events this summer in support of the all-new iRacing 2.0,  the popular online racing service's dramatic new software release.  This long awaited release will add many user enhancements and features to the popular online, multi-player racing title and will once again set the bar as the premier racing simulation on the market.
Wise's No. 7 Chevrolet will don the iRacing 2.0 paint scheme in back-to-back races at Lucas Oil Raceway at Indianapolis and Iowa Speedway later this summer. This is doubly significant as iRacing.com has just signed agreements with both venues to build the facilities to exacting detail within the simulation.
Wise will debut the No. 7 iRacing.com car during the Kroger SpeedFest in the Kroger 200 benefitting Riley Hospital for Children at the Lucas Oil Raceway at Indianapolis on July 30th. The race will feature prominent racing all-stars including 2011 Daytona 500 winner, Trevor Bayne and ESPN X Games champion Travis Pastrana as he makes his NASCAR Nationwide Series debut at the event.  The .686 semi-banked asphalt oval will be celebrating its 30th year hosting the Nationwide series, and Wise will be looking to improve on his 16th-place finish there last year.
"Our members can get a taste of what Josh will be experiencing when he races the iRacing.com Nationwide car." — Steve Myers
The next weekend Wise will be heading to Newton, Iowa to compete in the U.S. Cellular 250 NASCAR Nationwide race at Iowa Speedway for his second race in the iRacing.com Chevy Impala on August 6th.  The 7/8ths mile semi-banked oval was designed by former NASCAR Champion Rusty Wallace and Wise will be looking to best his solid 11th-place finish last year in the race.
"We'll be releasing Iowa Speedway prior to the U.S. Cellular 250 so our members can get a taste of what Josh will be experiencing when he races the iRacing.com Nationwide car," said iRacing.com's executive vice-president and producer Steve Myers. "Lucas Oil Raceway will follow later in the year as we look to round out our offerings of short tracks."
"Our friendship with Dale Jr. and his race team go back to the beginning of iRacing so this is a natural progression to an already well-established relationship," said Tony Gardner, iRacing president. "Our 25,000 plus members know Dale's passion for sim racing and iRacing. So when it came time to get the word out about iRacing2.0, we called Dale and he happily obliged."
"When it came time to get the word out about iRacing2.0, we called Dale and he happily obliged." — Tony Gardner
Gardner continued, "We're very excited about Version 2.0. Some of the great features will include the new tire model for all cars, improved drafting and more realistic downforce characteristics, Heat/Tournament racing for private leagues/sessions, and optional driver aids (ABS brakes, traction control, driving line, steering aids) for drivers looking to ease their way into the simulation, and much more."
iRacing.com has a pool of professional drivers in the service. Dale Jr, along with many other pros provide tremendous feedback on the driving dynamics so iRacing can make the experience as real to life as possible for its members. iRacing has always been about allowing fans to not only watch NASCAR on the weekends, but to actually participate in the competition.
"When iRacing approached us about finding a way to work with them in announcing iRacing 2.0 we jumped at the chance to expand on what already is a terrific relationship," said Kelley Earnhardt,  JR Motorsports General Manager and Co-owner.  "JR Motorsports prides itself on not only being a top tier racing team but a cross platform marketing company and we are excited to show them results on the track and in promoting iRacing 2.0."
"I am excited that we get to go racing with iRacing this summer on the 7 car but I have to admit I am most excited about the advancements iRacing has made with their product," said Dale Earnhardt Jr.  "I have had a chance to drive the iRacing 2.0 physics model quite extensively and I am absolutely blown away with what they have done.  I can't wait for its release this summer so I can trade some paint with the members!"
"I am absolutely blown away with what they have done.  I can't wait for (iRacing 2.0's) release this summer so I can trade some paint with the members!" — Dale Earnhardt, Jr.
An an avid iRacer himself, Earnhardt has helped mold iRacing's online competition and is currently a member of iRacing's competition board. However, JR Motorsports involvement with iRacing doesn't end there. Crew Chief Tony Eury Jr., who will be calling the shots for the No. 7 iRacing.com car, has been integral in helping iRacing with its stock car physics model, providing key data and even visiting the iRacing offices to work face-to-face with the iRacing engineering staff. The new JR Motorsports Nationwide car is the very car iRacing scanned when building the car for the service.  Driver Josh Wise, along with Dale Jr's spotter TJ Majors, are both iRacers. In fact, iRacers regularly hear the voice of Majors as their in- simulation spotter.
"This is the best online racing experience! It's second to none," states Wise. "The tracks are as real as it gets. It's simply a blast getting out on the track with my friends for some good old-fashioned short track racing or drafting at Daytona with a full on-line field of 43 cars. I am really proud to be representing iRacing and their customers in these two races this summer."
iRacing members can get involved with the 2.0 launch as well. iRacing is kicking off a paint scheme contest – the winner will see his or her design on Wise's car for the two mid-summer races. iRacing and JR Motorsport staff will judge the submissions and choose the one that best illustrates what iRacing 2.0 is all about.  For more details go to www.iracing.com/paint7. Be sure to tune in to ESPN2 on July 30th and August 6th to cheer on the iRacing 2.0 car.
Those not currently a part of the iRacing community can join by going to www.iracing.com/buy-1-get-2/  where they will be able to find a great special offer.  New subscribers will be able to buy one month and get two free months for only $12. The three-month subscription includes all of the cars and tracks needed for your rookie iRacing season.
Watch here http://www.youtube.com/watch?v=NuOcjwd6AnM to watch an exciting iRacing preview video.
---
You may also like...
---