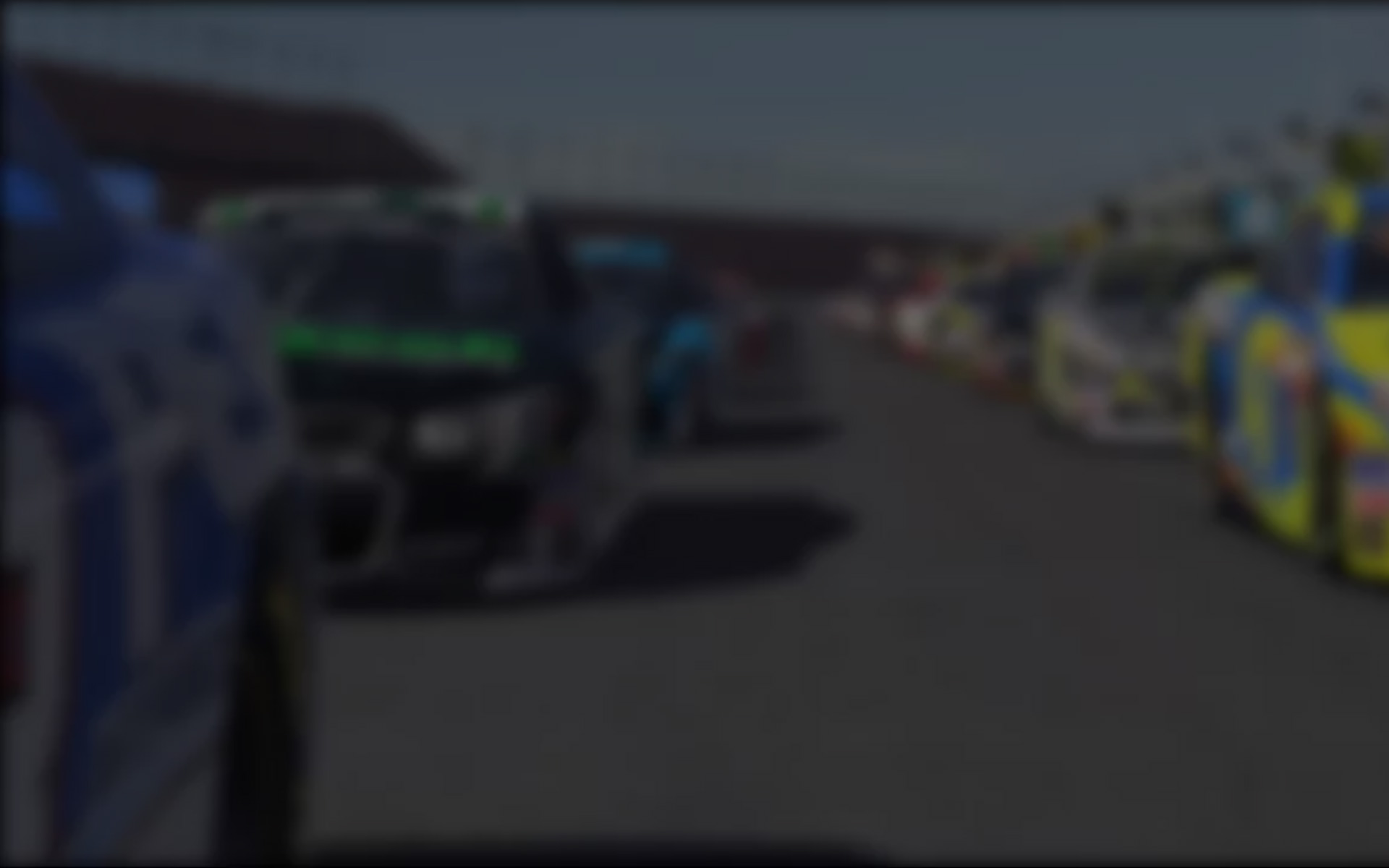 Parker Kligerman was a rookie in the NASCAR Sprint Cup Series this year, but he is also an avid iRacer. One of the many who made a qualifying attempt for this year's iRacing.com Indy 500 in the new DW-12, Kligerman showed his pace by placing himself inside the top 33 and guaranteed himself a spot in the top split event.
I had not realized Parker was even on iRacing, until I saw him in an Indy 500 qualifying session. I knew he lived only a 15 minute ride down the parkway, so I decided to send him a message and see if he would be interested in meeting so I could ask him a few questions on behalf of iRacing News. Parker kindly accepted and we met the next day before he was heading to Japan. So, in this exclusive iRacing News interview you will be able to read about Parker's road to the Sprint Cup Series, his company, and a little bit about his career plans, and of course his honest opinion on the iRacing.com simulation service all in his very own words.
So my first question for you is everyone knows you as a NASCAR Sprint Cup Rookie, but do you have any other interests that you would like to tell our readers about?
If they don't already know I also write for Jalopnik.com, which is the number one automotive website in the world now, and I always tried to do one a month where I contribute some car related thing or race related thing from a driver's perspective which has been really cool.
I also started this company Nootelligence last year.  We just hit our one year anniversary and we've been on the market now for six weeks and grown pretty steadily so that's been fun . . . and also coming up you might see me on TV a lot. I know I'm first and foremost known as a racing driver, but I also do a lot of other things. Hopefully I am continuing to show the world and general public the greatness of racing and how awesome it is and, I hope, help grow the sport.
How did you get started with motorsports and how did you get where you are today?
Motorsports, I was always into cars since I was younger. Ever since I was five years old I had matchbox cars and all that. When I was nine years old we got SPEED Vision, and I saw these kids go karting and I was like 'I need to be doing that.' Four years later we were moving from Stamford to Westport and my parents, as a birthday/ Christmas present, said, "OK we'll look into karts."
No one in my family had ever heard of racing or knew what racing was; no one had ever watched it. So my mom took me to a go kart shop and we looked at these racing karts, it was called Bones Karting in Stratford. Then my aunt came up a couple weeks later and said, "You know you should probably look into this; it can't be too bad" because there was a local karting association called Norwalk Karting Association.
I started racing there, raced for about two and a half years and met some really great people. One of those people is John Kurtzman who's still there. He's kind of the engine builder and the overall mentor for all the kids who race there. He helped me out a lot. I missed out on the championship in my last year by a couple points, I won so many races I was pissed.
I told my dad that I wanted to go do cars, and I just needed him to help me out for one year and I'll do the rest. So to his credit, even reluctantly, he helped me out. I was able to go do open wheel cars out on the west coast and I won the championship there, won the most races. After that, I wanted to go to Europe, but I didn't have any money. At the time the only place as a young driver you could go for an opportunity, and there was a lot of kids getting an opportunity, was USAC midgets. I went to USAC midgets in '07 and did 12 races on my own budget, worked at the Yacht Club here to support my racing and we did the most low budget season ever.  The last race of the season I made a national race all the way through, 60 cars showed up and only 24 cars made it and there was a scout there from a NASCAR team who called the owner and told him I think I found a kid.
So I got a test in a NASCAR car and the next year in '08 we did a factory midgets deal with Ilmor Engines and developed their engines.  After that year I got an opportunity in stock cars through Cunningham Motorsports and I signed with Penske Racing after that. So it was a pretty quick succession. So if there was anyone out there that helped me the most I would say it would be Briggs Cunningham, Roger Penske, Bob Perona and my parents of course.