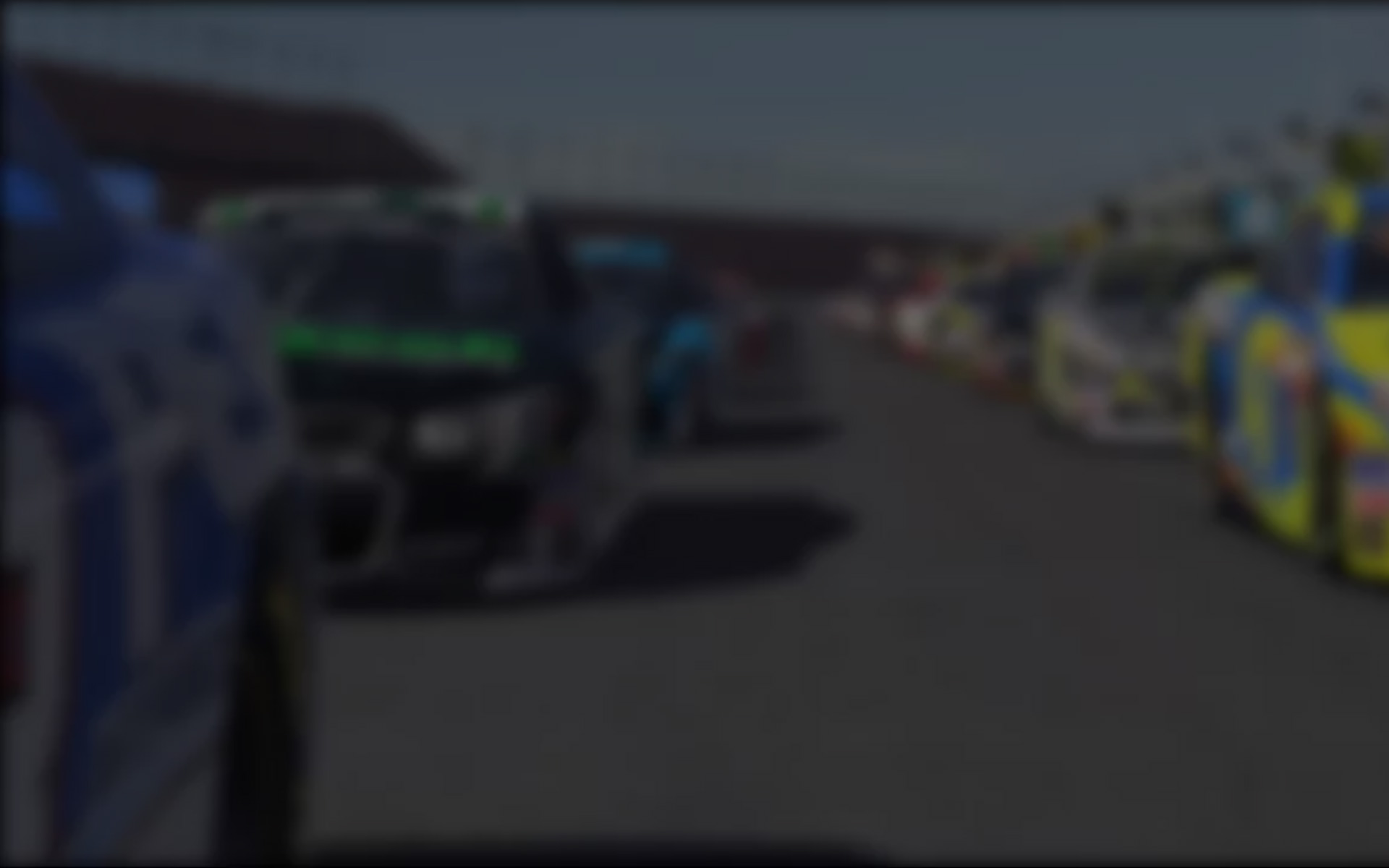 Real World Pros Meet in the Virtual World
The green flag waves on the inaugural iRacing.com Pro Race of Champions (iPRoC) this Wednesday, December 14.  Make that two green flags, as top professional race drivers from around the world will compete in a pair of online races Wednesday evening, both of which will be broadcast on www.iRacing.com/live beginning at 8 pm EST.
The first event will see the Pros racing their digital Chevrolet Silverados for 25 laps under the lights on iRacing's virtual version of Charlotte Motor Speedway. In the "night cap," the Pros will tackle Watkins Glen International's Cup Course for ten laps in their Mazda MX5s.
More than two dozen professional race drivers are expected to compete in Wednesday's races including NASCAR Sprint Cup champion Bobby Labonte, GRAND-AM Rolex Series champion Alex Gurney, ALMS GT champion Joey Hand, IndyCar drivers Justin Wilson and Sebastian Saavedra, perennial NHRA Funny Car winner Ron Capps, Australian V8 Supercar front runner Shane van Gisbergen and Formula One veterans Stefan Johansson and Scott Speed.
"Everyone at iRacing is tremendously excited by the prospects of this event," says Tony Gardner, President of iRacing.com. "How cool is it to have big names from most of the top series racing each other . . . from the comfort of their living rooms around the world? It's a testament to the incredible strides online racing has made in just the past couple of years.  And the best is yet to come."
"I'm really looking forward to Wednesday," says Capps. "It's going to be fun racing against guys from NASCAR, F1, IndyCar, ALMS and GRAND-AM . . . showing everyone I can race for more than a quarter mile, not to mention turn left AND right. And the fact that fans all over the world can watch it live makes it even more special.  I can't wait."
Aside from bragging rights, there's nearly $2,000 at stake, as iRacing will make contributions to the top three finishers' favorite charities. The overall winner will be determined by the cumulative results from both races, with iRacing donating $1,500 to his favorite charity, $500 to the charity of the runner-up and $250 to the third placed driver's charity of choice.
A list of expected participants for the iRacing.com Pro Race of Champions is below.
Qualifying for the iPRoC starts at 8 pm eastern time on Wednesday, December 14.  Be sure and catch all the action on www.iracing.com.
Joey Logano – NASCAR
Alex Gurney – GRAND-AM
Bobby Labonte – NASCAR
Ron Capps – NHRA
Justin Wilson – INDYCAR
Shane van Gisbergen – Aussie V8 Supercars
Scott Speed – NASCAR / F1
Stefan Johansson – F1 & CART
Matt Plumb – GRAND-AM
Colin Braun – NASCAR
Joey Hand – ALMS
Timmy Hill – NASCAR
Tommy Kendall – IMSA / TV Broadcaster
Matt Halliday – Aussie V8 / Porsche Supercup
Trevor Hopwood – GRAND-AM
Frank Kimmel II – ARCA
Martin Plowman – INDYCAR
Barry Waddell – GRAND-AM
Sebastian Saavedra – INDYCAR
Josh Wise – NASCAR
Eric Curran – GRAND-AM
Brandon Davis – NASCAR
Dominic Cicero – ALMS
David Ragan – NASCAR
Peter Dempsey – INDYCAR
Chad McCumbee – NASCAR
Coleman Pressley – NASCAR
---
You may also like...
---