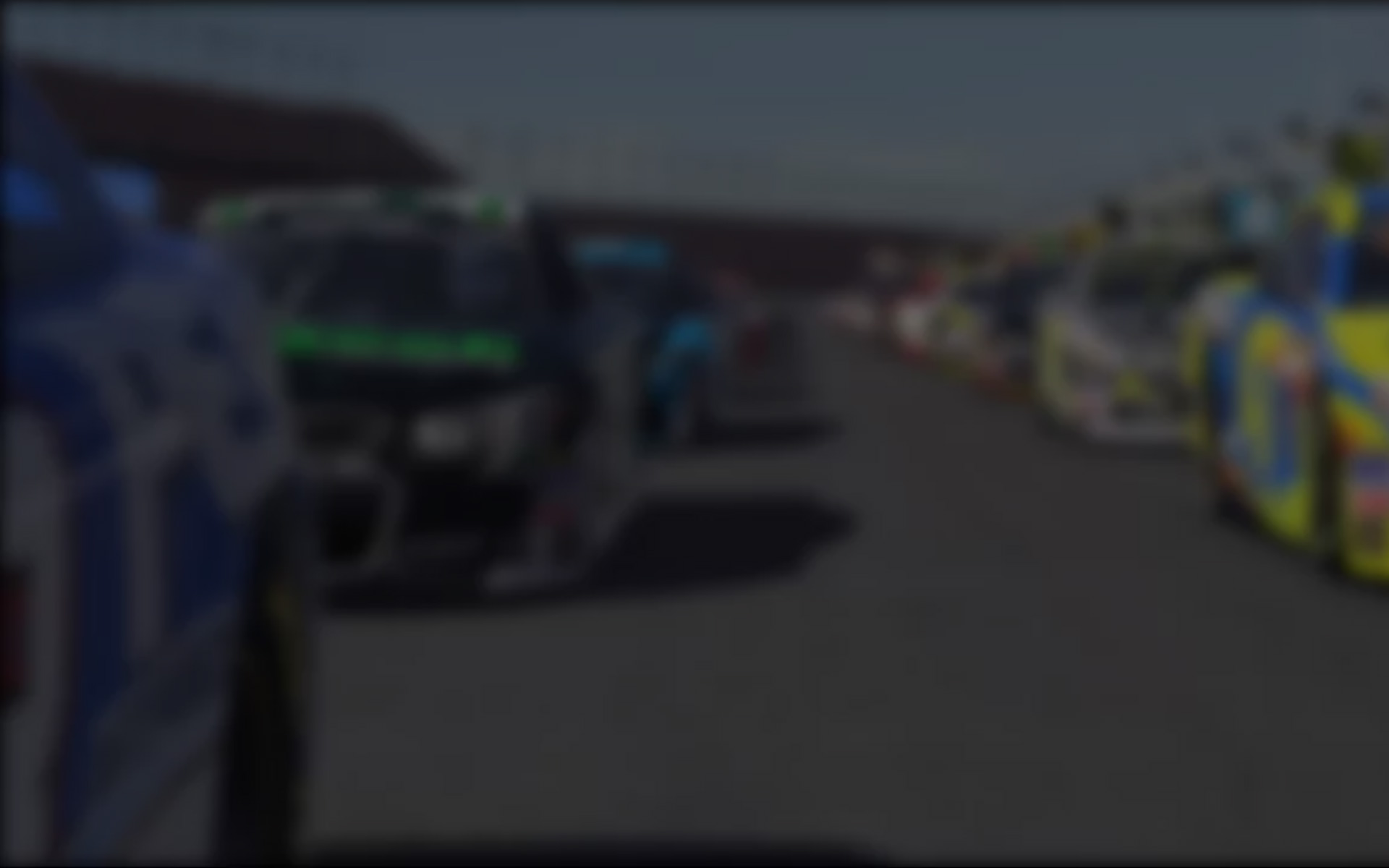 Virtual Version of Grand-Am Season Opener Features Riley XX Daytona Prototype on Digital Duplicate of Daytona Road Course
As the green flag waves at 3:30 p.m. EDT to start the Rolex 24 at Daytona International Speedway, hundreds of iRacing members will be just winding down from their own participation in a tribute 2.4-hour (144-minute) virtual racing version of the twice-around-the-clock endurance classic.  The first event on the 2010 iRacing World Tour, the Rolex 2.4 is open to all iRacing members and features an exact visual and functional duplicate of the Riley Mk XX Daytona Prototype that has dominated the Grand Am Rolex Sports Car Series.
"One thing all iRacers have in common is their wide-ranging interest in the sport," said Steve Myers, iRacing's executive producer.  "The iRacing World Tour gives our members 14 opportunities to take part in virtual renditions of some of the most famous and popular events on the global calendar.  The Rolex 2.4, inspired by one of the signature sports car events in the world, is a great way to get started.  Just as the Rolex 24 draws drivers from different disciplines and from around the world, our own Rolex 2.4 will provide fun head-to-head competition for iRacers all across the globe and from both oval and road-racing disciplines."
Myers noted that the iRacing system was able to accommodate thousands of entrants by dividing them into mulitiple iterations of the race, sorting them according to their performance ranking in the iRacing system.  Starting time for the Rolex 2.4 is 12:00 noon EDT (17:00 GMT.)  Qualifying begins Sunday, January 24, (00:30 GMT), with new qualifying sessions every hour on the half hour.  Drivers will line up for the start according to their qualifying rank within their race split.  Those who fail to post a qualifying time will start at the rear of the field.
Everyone gets to race with others of similar ability, so everyone has a reasonable chance to win," Myers explained before noting that one enthusiastic iRacing member wouldn't be able to participate.  "Alex Gurney is a very active iRacer, but he'll be on the physical Daytona road course, driving an actual Riley Mk XX as he and Jon Fogarty begin the defense of their 2009 Grand Am Rolex Sports Car Series title, with help at Daytona from Jimmie Johnson and Jimmy Vasser."
Myers also noted that in the future iRacing would offer endurance races with multiple drivers and pit-stop driver changes.  "We wanted to start out with something a bit more straightforward," he said.  "Two and a quarter hours is a long enough stint for a single driver.  In the future we expect to have longer races with teams of drivers taking part.  We think it will be cool to give our members from all around the world, who've gotten to know each other through iRacing, the chance to form their own teams and share cars.  But we're taking it all one step at a time."
The post-race results will list the top three finishers in each race split.  Also, 24 race participants will be chose at random as recipients of $24 iRacing credit awards.
2010 iRacing World Tour
February 13: Daytona 500 (Chevrolet Impala SS)
March 22: Mobil 1 Twelve Hours of Sebring (Corvette C6.R)
April 23: Aaron's 312 at Talladega Superspeedway (Chevrolet Impala SS Nationwide)
April 24: Aaron's 499 at Talladega Superspeedway (Chevrolet Impala SS)
May 29: Indianapolis 500 (Dallara IC 09 Indy car)
June 5: Sahlen's Six Hours at Watkins Glen International (Riley Mk XX Daytona Prototype)
July 10: British Grand Prix at Silverstone (Lotus 79 or AT&T Williams FW31, depending on availability)
July 24: NASCAR Hits the Bricks at Indianapolis Motor Speedway (Chevrolet Impala SS)
August 21: iRacing @ Night at Bristol Motor Speedway (Chevrloet Impala SS)
September 10: Mods @ Stafford at Stafford Motor Speedway (SK Modified)
October 2: Petit Le Mans at Road Atlanta (Corvette C6.R)
October 23: Thunda Down Unda at Phillip Island (Ford Falcon V8 Supercar)
November 20: NASCAR Finale at Homestead-Miami Speedway (Chevrolet Impala SS)
---
You may also like...
---