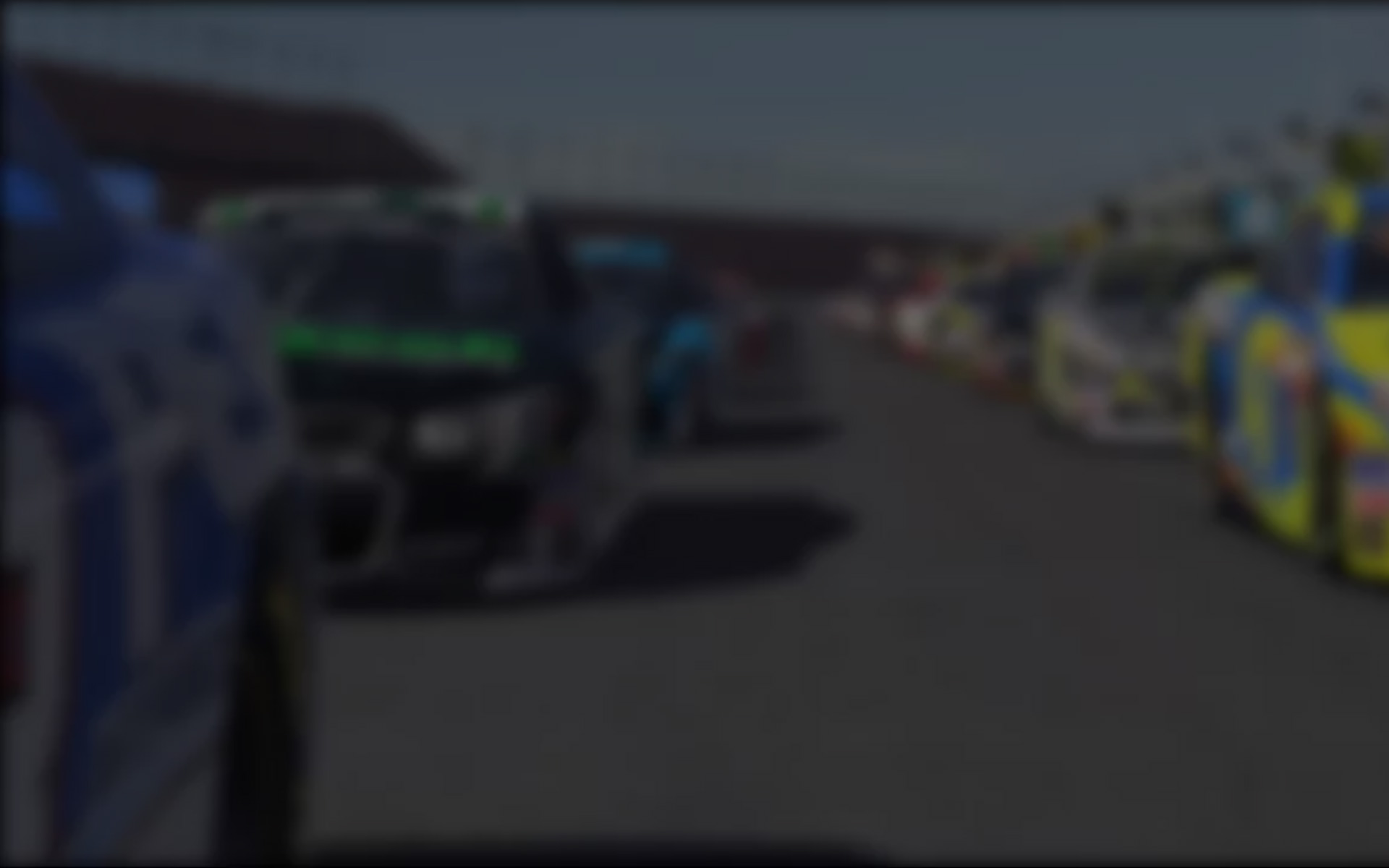 September 16th, 2014 by JaimeB
LEXINGTON, OH – One down, eleven to go. A week removed from an exciting opening round at Virginia International Raceway, the stars and cars of the Red Sox Racing League leave a hilly, twisting, technical track and head for, well, a hilly, twisting technical track as they make their way to Ohio's famous Mid-Ohio Sports Car Course. Sharing the spotlight with iRacing's GT3 Challenge, the league's China Beach 30 not only serves as the second round of the championship, but also the first of three ITT Engineered For Life Sprint Championship races. With only thirty minutes to battle for position, getting each of the natural-terrain track's 13 turns right on every 2.25-mile lap will be crucial to getting to arriving in victory lane at the end of the day.
But, before ending up in victory lane, all the competitors arrived in the paddock to prepare for the race, and received some surprises in the process. In an effort to keep things competitive across the classes, the first order of the day was giving each McLaren MP4 25kg in added weight, a nice little gift for taking the first race by storm. While the BMW Z4's were left practically untouched, series directors decided to use notes and setup sheets from previous seasons to make adjustments to improve the RUF's chances of competing with the other classes. Unfortunately, with a majority of the teams crying foul with changes that left the vehicles tough to control after early practice sessions, the decision was made to set every RUF Rt-12 to factory spec.
"If it's going to come down to putting on a good show versus safety, safety will win every time out, but to be frank, I'm a little disappointed," lamented one series official. "Folks from Michelin, VP Fuels, the car manufacturers themselves, and other sponsors and partners are kind enough to provide track time for open testing prior to every event on the schedule, but getting teams to come out and turn some laps is much harder than it should be. We get it – some can't make it out, and some of the ones that can don't want to show their hand early, but these sessions are crucial. We get a lot of the data we rely on right here, and with the right amount of participation, we can stop taking stabs in the dark, hoping the changes will be good and work towards something everyone can be competitive with."
The changes in weight for the McLarens and conservative setup for the RUF showed at first glance, with BMW Z4's occupying the first three spots of the starting lineup, as well as six of the top ten. But looking closer, Brian Irby, this week electing to run a BMW after last week's RUF rollover, won the Wil-Trans Pole Position award with a time of 1:20.770, only .888 seconds faster than 14th fastest qualifier, Tony Duffey's McLaren MP4-12C GT3. Leading the McLaren qualifiers are Brad Vincent and Troy Harder starting fourth and fifth, with Ohioan Dave Hoffman best of the RUF starters in sixth for his home race. Michigan native and Caribbean Food Delights / TeamLTD BMW Z4 driver James Prostell Jr. had a few words after qualifying, beaming after earning a ninth-place start. "Whether its as a competitor or a spectator, Mid-Ohio dates are always circled on my calendar. This is the first permanent track I've been to, I cut my racing teeth here at the Mid-Ohio School, and just something about this place just brings the best out of me behind the wheel, and it shows when I'm cracking the top 10 for the first time in a long time. Now it's time to make this opportunity count."
If anyone was making the best of their situation, it was polesitter Irby. Concord, North Carolina's own Brian Irby wasted little time taking control of the race from the green flag. With each passing lap, the gap to the leader grew, climbing to over four seconds by lap 14, where Irby pitted for fuel. This left Vincent and Harder fighting for the next best overall position of second after making their way by the BMWs of Les Turner and race sponsor ITT Engineering-backed Terry Daul. Harder would even lead a lap with Vincent and Irby being tended to by their pitcrews, but lap 15 would be the only lap not lead by #5 so far.
Over the years, the Mid-Ohio Sports Car Course has dubbed itself "Most Competitive In The U.S.," a moniker that is more fact than simply marketing. The rolling hills challenge cars and drivers in ways that can only truly be understood behind the wheel. Already having a hard time coming to grips with the extra weight levied to the McLarens during practice and qualifying, Tony Duffey's #9 had a hard time finding grip at all in turn nine of the opening lap. The spin sent the back half of the field scattering, but most made it through unscathed.
Most unscathed, but not all. RUF driver Andrew Gantman made slight contact with Duffey during his spin, and it took seven laps for the weakened suspension to finally give. Damage to the left front lead to heavy contact on the front straight, forcing Gantman to limp around for repairs. After another run-in with the wall four laps later, Gantman's race ended 24th overall.
Pit cycles complete, Brian Irby reassumed his lead and never looked back. While his lead over Brad Vincent never reached half of the four-second advantage he once enjoyed, the overall win was never in doubt. Vincent grabs the McLaren class win over Harder, but the real excitement came from the battle for the RUF win. Wheel to wheel fights were commonplace through the entire event, and top class honors came down to a photo finish. Corey Wolf narrowly edged Sam Dobie and Dave Hoffman for the win, less than six hundredths keeping Dobie from a second straight victory.
Class Results
BMW Z4 GT3
1. Brian Irby
2. Les Turner
3. Terry Daul
4. John Koscielniak
5. James Prostell Jr.
6. Kevin Kyle
7. Jeff Thomas
8. Jeff Marianetti
9. Dean Ayer
10. Gary Jorgensen
11. William Kabela
12. Greg Harris
McLaren MP4-12C GT3
1. Brad Vincent
2. Troy Harder
3. Dennis Griffen
4. Tony Duffey
RUF RT-12R Track
1. Corey Wolf
2. Sam Dobie
3. Dave Hoffman
4. Reed Rundell
5. Andrew Feldman
6. Ronnie Potts
7. Michael Baley
8. Andrew Gantman
9. Scott Husted
Race Results – http://rsr.ileaguerace.com/champ/show_event_result/Red-Sox-Racing-League/5305
Season Standings – http://rsr.ileaguerace.com/champ/show_champ/Red-Sox-Racing-League/670
Next week, sunny Florida hosts Round 3 of the championship, as the Red Sox Racing League GT Class Battle takes on the 45 Minutes of Sebring
---
You may also like...
---