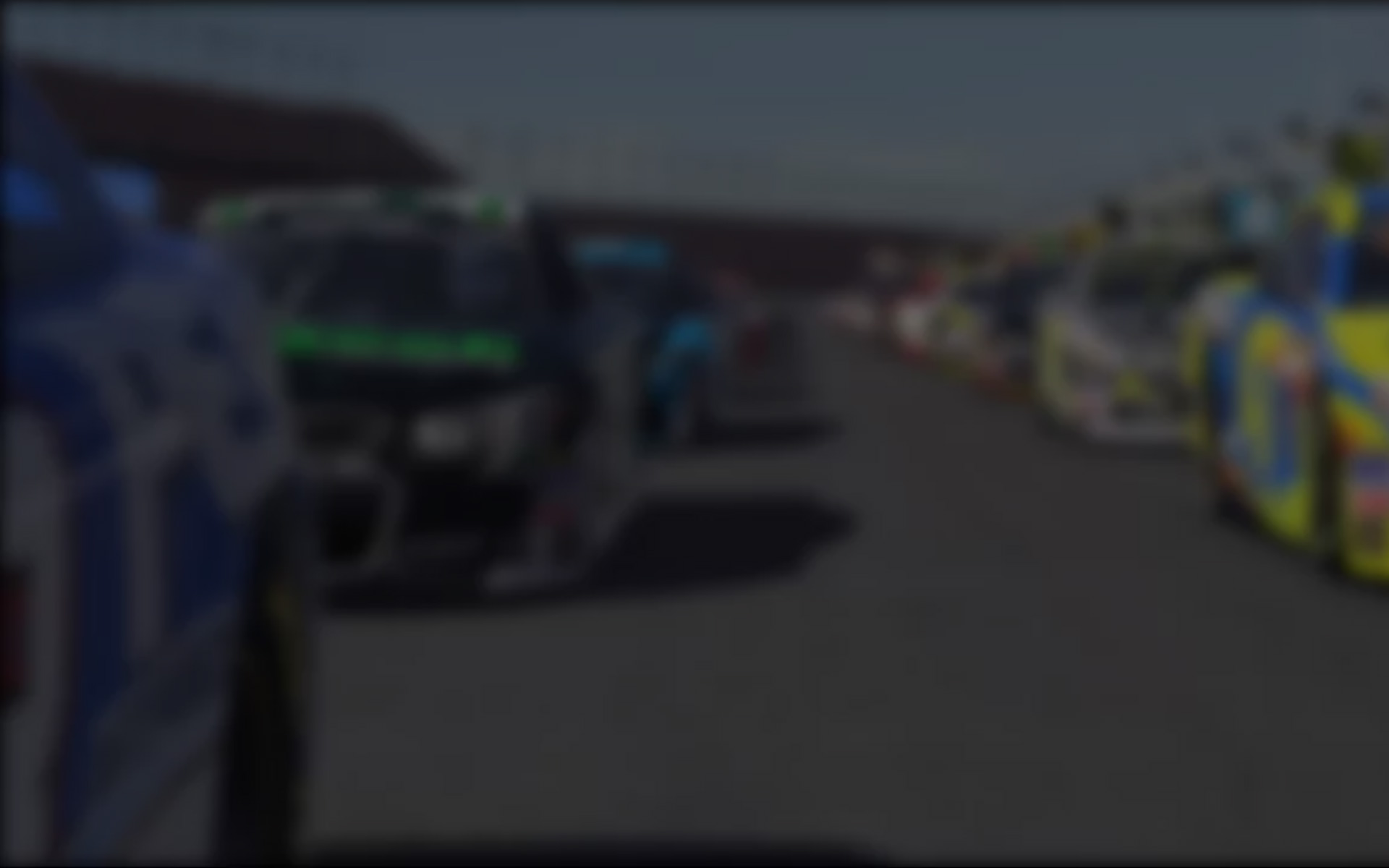 September 23rd, 2014 by JaimeB
NASCAR's first paved superspeedway has been called "The Track Too Tough To Tame."  Known for its red and white walls that, once the green flag drops, "magically" become increasingly black — even as the right sides of the cars "magically" develop black stripes of their own – Darlington is also called "The Lady in Black."  Of course, there's nothing magic about the track.  The "Darlington Stripe" is the result of  cars scraping against the track's retaining walls, particularly on the exit of the final turn of the egg shaped track. Yet, even the red and while walls lining straightaways wind-up with door paint by the time the checkered flag waves. Why?
"The line is right next to the wall. If you slip a little bit, you'll get damage," two-time NASCAR PEAK Antifreeze Series champion Ray Alfalla tells us as he prepares for the next to last round of the series tonight.

South Carolinian Harold Brasington decided during the 1948 Indianapolis 500 that he was going to build a racetrack, because "If Tony Hulman could do it in Indianapolis, I can do it back home." Brasington was able to purchase 70 acres of land from Sherman Ramsey on which to build the track . . . as long as he did not disturb Ramsey's minnow pond. This led to the track's unique configuration with Turns Three and Four presenting a tighter radius than the first two turns . . . and some happy minnows.
After a year of building, Darlington was ready for its first race. In 1950, NASCAR, along with rival Central States Racing Association, staged the inaugural Southern 500. In a race whose qualifying and build-up sought to mimic that of the Indy 500, Johnny Mantz beat 74 other drivers, and wrote the first page in Darlington Raceway's storied history.
The track has been repaved twice in the last 20 years, first in 1995, and most recently in 2008, and it currently stands at 1.366 miles in length (as it has since 1970).
There are four turns at Darlington with One and Two longer and less steeply banked than Three and Four, a crucial feature on the track.  For while Turn One requires little to no braking, Turn Three demands that drivers brake pretty heavily.
So it is vital for tonight's competitors to prepare for Turn Three very differently than for Turn One for, if a driver sets-up for Turn One as they would approaching Turn Three, they'll earn their Darlington Stripe in a hurry.  And with the tonight's sim race being run under the virtual Carolina sun, the track is going to be very loose and slick.  Thus we may see more cautions than we have in the last three NASCAR PEAK Antifreeze Series races at Watkins Glen (0), Atlanta (0) and Richmond (2).  Seeing as how Darlington has only one true racing line, Alfalla says "It's important to be up front, but passing is possible — especially on a long run."
Catch the sim racing action live tonight a 9 eastern time on iracing.com/live!
---
You may also like...
---