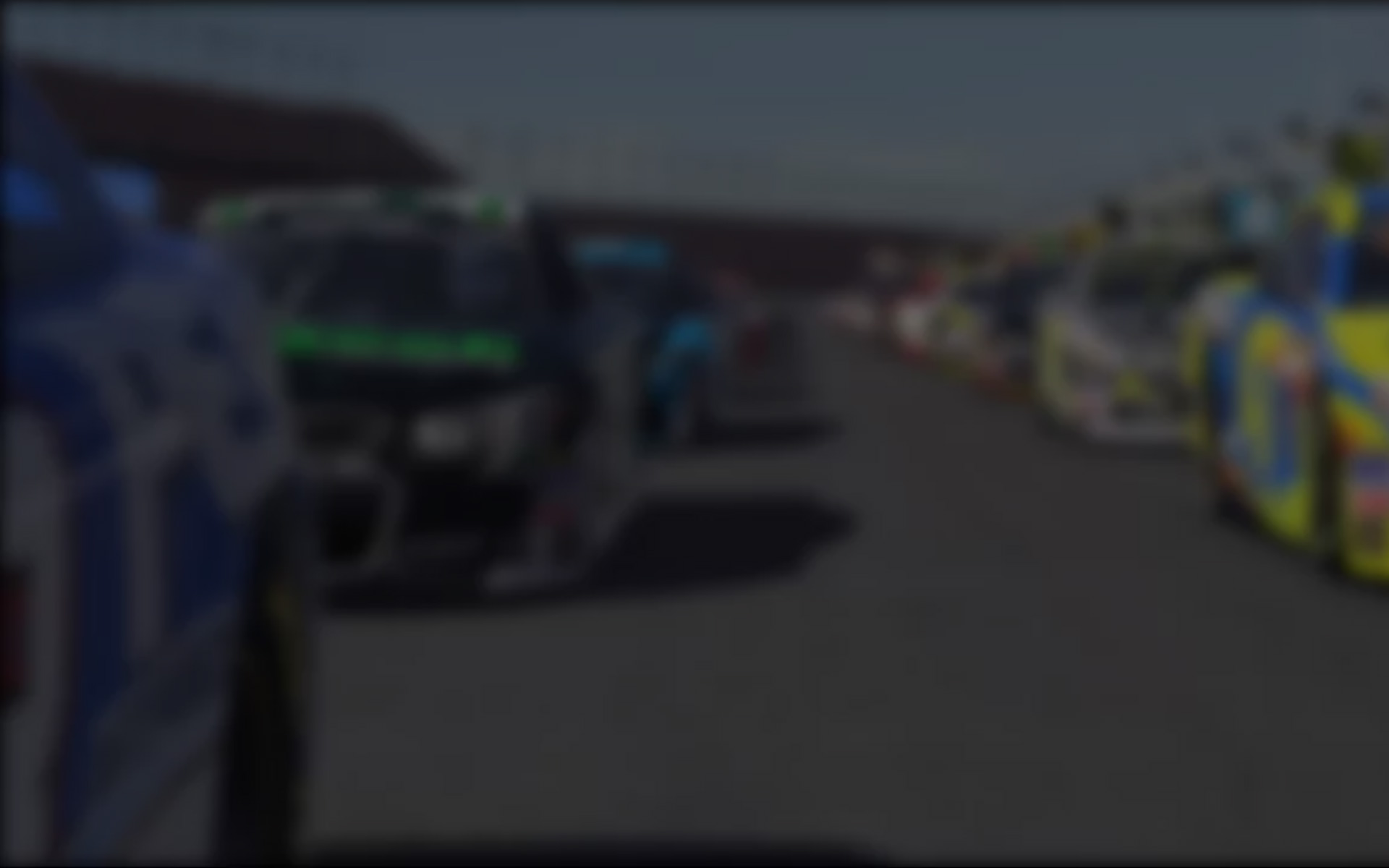 Week Three of the NASCAR iRacing.com Class C Series (fixed setup) goes deep into NASCAR country with a trip to Richmond International Raceway. In many sports, playing at home is usually a great advantage. This proved true in the sim-racing world as well. This week, a local Virginian earned the most championship points while an out-of-towner from Texas took the checkered flag in the high Strength of Field event.
Ryan Luza (Texas) was able to win the week's high Strength of Field event in dominating fashion, leading 42 of the race's 50 laps en route to a 0.554 second margin of victory over Matthew Wright2 (New York). Brenden Koehler (Pennsylvania) finished in the third position after starting 13th and avoiding carnage. Jim Caudill Jr (Mid-South) came home in the fourth position and rounding out the top five was Tyler D Hudson (Mid-South) driving the TDH Delivery Silverado.
Due to Luza running 19 races during the week, Trey Jarrell (Virginias) was able to earn the most championship points for the week, adding 272 to his season total. The aforementioned Luza did, however, finish second for the week, earning 266 points. Michael Conti (New Jersey) took to the track four times during the week, scoring four top five finishes and two wins, amassing 248 points in the process. Caudill Jr ended the week in the fourth position with 244 points and completing the top five is Lance Gomez Jr (New York).
The fierce battles on the track continued during qualifying as well with Jarrell and Luza fighting for the top spot for the week. Jarrell turned the fastest time of the week with a time of 20.662 seconds. Luza's time for the week placed him in the second position with a time of 20.675. Nick Ottinger (Carolina) finished in the third position followed by Marcus Lindsey (Indiana) in fourth and rounding out the top five was Jordan Werth (Florida).
With a few successful weeks under his belt, Luza now commands the top spot in the season standings by 35 points over Conti. Alex Warren (Illinois) holds down the third position (-39). Byron Daley (New York) occupies the fourth position and filling the remaining spot in the top five is Jason Jacoby (Georgia) who sits 81 points behind Luza heading into Week Four.
Week Four should be an exciting one as the NiCCS (fixed setup) heads into Florida for action at the world center of speed — Daytona International Speedway. Check back next week for a weekly recap of all the action that is the NASCAR iRacing.com Class C Series (fixed setup).
---
You may also like...
---