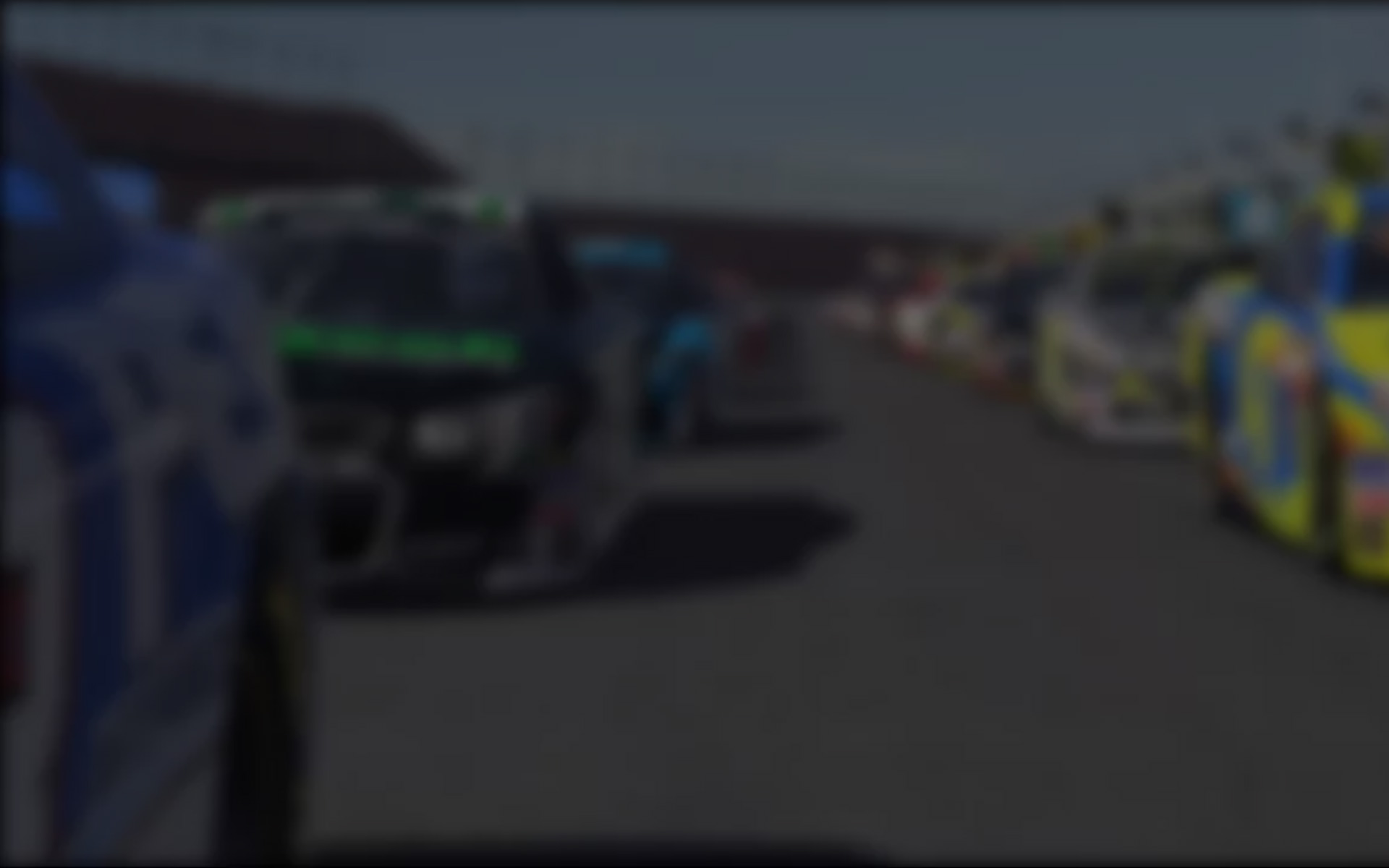 Though it was Trey Jarrell showing the way in the standings during Week Five of the iRacing.com Late Model Tour (iLMT) at the Oxford Plains Speedway, it was Maxime Paquette who put up a commanding performance, taking a total of 15 wins in 16 online racing starts over the seven day period at the tough and rugged Maine oval. The northeastern oval attracted 608 of the fastest Late Model sim racers on the iRacing service to attack the track in 65 lap, caution-free affairs on the home-track of the famous Oxford 250, held at the facility in July of each year.
Taking the time to post about each of Paquette's 15 wins would present us with a hefty chapter in a novel of what has been a pretty successful early sim racing career for the Quebec driver. His top win though came in a 2382 SoF race on Friday in which led all the laps en route to defeating Kyle Hayden by nine and a half seconds.  Jimmy Wills was third, followed by Chris Lee2 and Michael Luna. The win was worth 147 points to Paquette but when his other starts were factored into his total, Paquette left New England as the fourth best driver in points for the week with 139 markers.
It just goes to show the strength of the competition in this series as Jarrell's winning point total was 146 after making one start at the tough oval. The race took place on Saturday and saw the Virginia native lead all 65 laps in the race in topping JD Babbitt by nine seconds. Rick Ricketts came home in third as he was pursued by Brian Ewoldt and Blake Litchfield.
On his chase for the 2011 Season Four Late Model title, Trenton Moriarity put in another solid week during Round Five at Oxford. Moriarity made a pair of starts over the seven days, winning in both. The victory in which Moriarity took 142 points for his championship effort took place on Thursday and featured a 2286 SoF. Like his counterparts ahead of him in points, Moriarity led wire-to-wire in his top win of the week and took the victory by six seconds over Bradley Skusa, Francois-Xavier Brault, Jeffrey Lapalme and Jake Perkins.
The top split race of the week belonged to Kyle Porter. Porter captured Sunday's 2633 Strength of Field (SoF) race by leading all the laps and crossing the line over three seconds ahead of Ricketts, Andy Brem, Allen Ferrell and Lapalme. Porter would go on to make six additional starts, which hurt his point total for the week as he wound up 24th overall with just 116 points. Ricketts meanwhile parlayed this finish along with the one above to move into fifth overall for the week with 136 markers.
Lapalme made the most starts of the week, taking 23 green flags over the seven days at Oxford. Paquette's 15 wins was untouched by anyone during Round Five and sits as the top win total for the week. David Rattler rattled the competition in qualifying with a time of 15.340 seconds around the short track. Kevin J Myers, Jarrell, Daniel Williamson and Lance Morgan completed the top five in single car qualifying. Kevin Burris was the man to beat in the Time Trial competition as he bested Ian Blanchard, Myers, Paquette and Gary Dangelo in that discipline of Late Model racing.
With his solid week at Oxford, Moriarity moves into the top spot in the standings, just five points ahead of Burris, 759 to 754. Rattler is third with 725 points while Matt Campbell (682) and Division Two leader Mark Wilsey (679) round out the top five after five of 12 races this season. David Rotruck has moved into the Division Three lead with Jeff Travis holding down Division Four. Sean Sewell has a commanding 158 point lead in Division Five with Brody Hays, Kevin Sockow, William Chappell, William Stone2 and Christoher Curtis each holding double digit point leads in Divisions Six through Ten heading into Week Six.
Week Six will take the short track team of sim racers to Iowa Speedway. Iowa may provide a wide racing surface but there is no room for error as the iRacing.com Late Model Tour will cross the halfway mark after Round Six. Find out who will end up on top here, next week at inRacingNews!
Until then, keep the hammer down and we'll see you at the track!
---
You may also like...
---