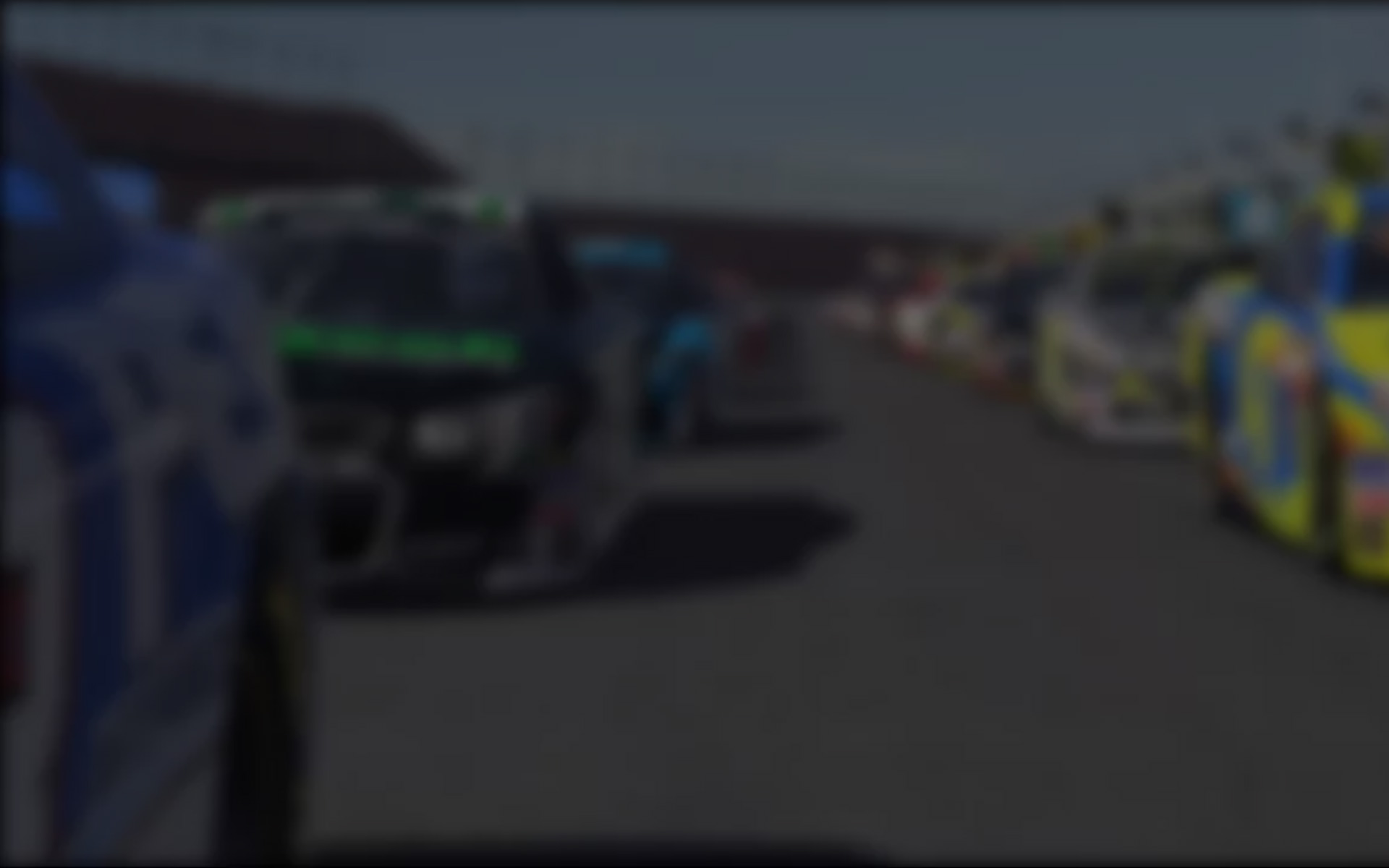 March 8th, 2016 by Ken Rodriguez
The iRacing Online Championship (iROC) stormed into the Nevada desert this past Wednesday night for round seven of the HPP Simulation Grand National Series. Fans witnessed 100 hotly contested laps of sim racing around famed Las Vegas Motor Speedway with names like Yaczik, Hester, Warstler, and Whetten all vying for the coveted top position. In the end, it was the #40 One8 Racing/Last Car Loaded Chevrolet Camaro of Josh Jones that would taste sweet victory in the evening's competition.
While the points battle was heating up between Michael Chrobok, Robert Barney, Brody Hays, Will Warstler, and Bryce Whitson, perhaps the last thing Josh Jones might have felt he needed was to start this race from the 26th position. Nonetheless, he put on a charge, which found him in the seventh position by lap 26, when sim racers began to make their first green flag pit stops.
From there on, Jones continued to methodically work his way towards the front, running in second by lap 35. He took over the lead from Jeffrey Belt on lap 83, when Belt brought his #67 Toyota Camry into the pits for service.
The yellow flag flew on lap 97, after four-wide racing off of turn two went wrong. As there are no green-white-checkered finishes in iRacing, this locked the running order to the finish, handing the win to Jones.
Brian Yaczik finished second. Ty Hester, who had a lackluster start to the season, finished third, proof of his continued effort to find consistency and speed and his turnaround in luck.
SpeedWerx Racing Team driver Steven Whetten, in the #94 ACN – Feeding Children Chevrolet Camaro, earned a solid top five finish for his organization, a result that moved him into the top 20 in points and finally assures him a starting position in the next event.
Josh Jones picked up the M-SPEC Hard Charger of the Race Award. Michael Chrobok, in the #7 HPP Simulation Chevrolet, took control over the Grand National Series points lead after his ninth-place finish.
With Week 13 up next in iRacing, iROC's points-paying Wednesday night divisions will take a one-week hiatus, returning to the track on March 16th for the HPP Simulation 150 Truck Series event at Auto Club Speedway. However, a fun-run at the Irwindale figure-eight track in Street Stocks will take place on Wednesday, March 9th at 9pm ET and will be broadcast live. Head on over to RaceiROC.com or facebook.com/RaceiROC for more details.
---
You may also like...
---