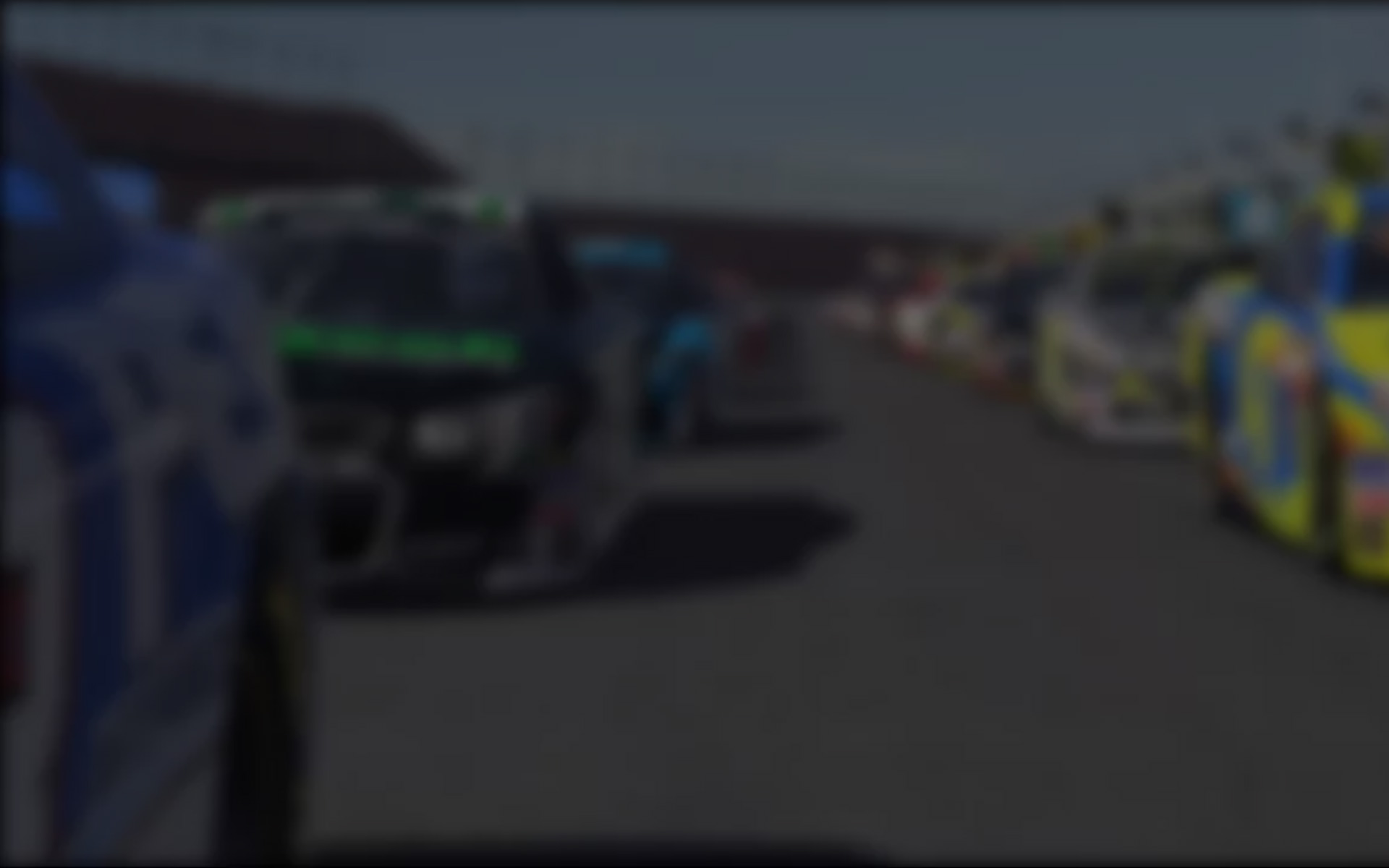 VRS Coanda Simsport's Josh Rogers accomplished the unthinkable on Saturday, finishing off the 2019 VRS GT iRacing World Championship season at a perfect six for six. Rogers paired up with Ricardo Castro Ledo for the fifth time this year to earn the victory in the season finale, a three-hour endurance event from Circuit of the Americas.
Manufacturer diversity up front was the story of the day, as Rogers and Castro Ledo's BMW M8 GTE won Pure Racing Team's Maximilian Wenig and Maximilian Benecke in a Ford GT GTE. Williams Esports' Kay Kaschube and Alexander Voß completed the podium in the Ferrari 488 GTE. While the top finishing Porsche belonged to Drivex eSports' Roque Garcia and Daniel Lafuente, Team Redline's Greger Huttu actually put his Porsche first on the starting grid with a top qualifying time of 1:58.998.
Unfortunately, contact in the first corner ended Huttu's chance at breaking Rogers' win streak before it really started. Rogers attempted to come up aggressively through the inside of Turn 1, but locked his brakes and clipped the left rear of Huttu's car. While he gave the position back initially, Rogers reclaimed the top spot cleanly on Lap 3 to lead the first of 68 laps led by the team. Huttu and teammate Christian Szymczak would be a non-factor in the final results, falling to 20th.
Coanda's second car, shared by Mitchell deJong and Mack Bakkum, would muscle its way up from 13th on the starting grid to fifth in the final results. The finish gave the team 440 points on the season, and ensured a Coanda 1-2 in the championship. Red Bull Racing Esports' Frederik Rasmussen and Sebastian Job were third overall with 392 points, wrapping up the season with an eighth place finish at COTA.
While the VRS GT iRacing World Championship season is over, many of the series' top drivers have plenty of simracing yet to come. Rogers, Castro Ledo, Benecke, Wenig, Voß, deJong, Bakkum, and Job are all among the dozens of drivers who will compete in this weekend's Porsche SimRacing Trophy at the ADAC SimRacing Expo. Rogers qualified first for the elite competition, while Benecke and Rasmussen were the champions in the last two editions of the event. Stay tuned for more coverage!
---
You may also like...
---