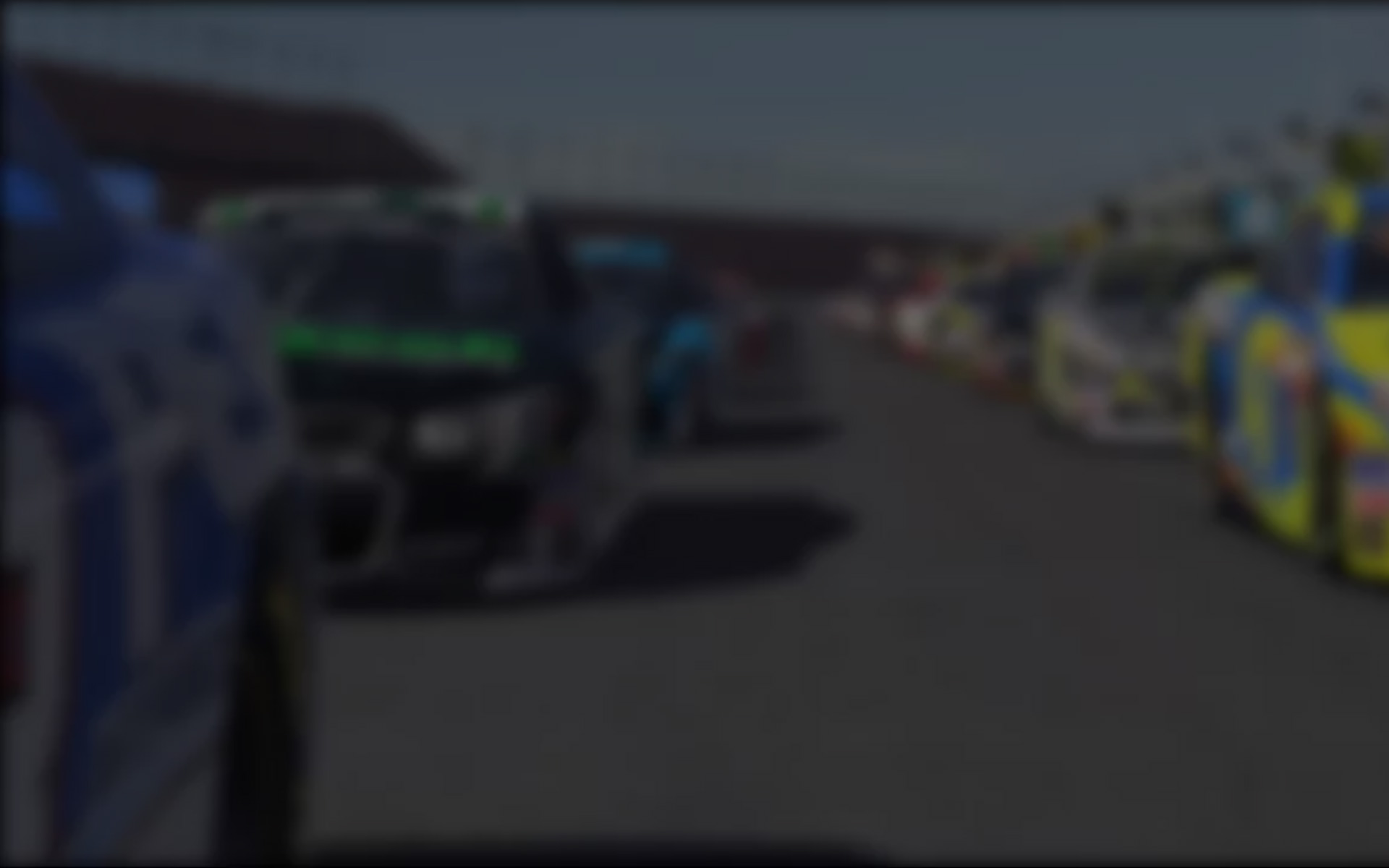 Halfway through the 2019 VRS GT iRacing World Championship, one question dominates the series: does anybody have what it takes to beat Joshua Rogers?
After winning the first two rounds of the season, the 6 Hours of Spa and 3 Hours of Suzuka, Rogers teamed with Martin Kronke on Saturday to score yet another victory from the pole in the 3 Hours of Imola. Rogers led a 1-2 sweep for VRS Coanda Simsport, with Mitchell deJong and Mack Bakkum taking second. Williams eSports' Laurin Heinrich and Nils Koch completed the podium.
"I think for us, the main aim was that the guys behind us didn't have too much time to draft back up to us," Rogers said of his team's control. "For us, I think that helped quite a bit because it made it a little bit easier to break the draft. It was certainly congested—we found that out in warmup, but I think throughout the race the traffic was pretty good. People were pulling out of the way, but either way you were getting a huge draft down whichever straightaway you were on, and that kind of helped give back some of the time lost from being caught in traffic anyway."
Outside of alternating green flag pit stop strategies, Rogers and Kronke led most of the endurance event at Imola. The #81 BMW M8 GTE charged to an early lead while Hinrich, deJong, and teams from Red Bull Racing eSports, Vendaval Simracing, and Logitech G Altus Esports fought amongst themselves in a pack for the first half hour or so to complete the top six.
Defending champion Maximilian Benecke would take over the lead for PURE Racing Team after the first round of pit stops, but Rogers closed in quickly and made an aggressive but clean pass on fresher tires to regain the lead. From there, Rogers put on about a second per lap to build his gap to 11 seconds at the halfway point.
During the last round of pit stops, Bakkum found himself in the lead after taking over from deJong, but Kronke would return the #81 car to the top spot with 35 minutes remaining. Behind them, the Red Bull Racing eSports team looked to work its way back into podium contention after Frederik Rasmussen handed off to Sebastian Job. Job was able to get by Andrew Kahl for fourth with 13 minutes remaining, but couldn't quite catch Koch for third.
17 of the 47 entries that started in Imola finished on the lead lap, with a further 19 just one lap down. Four teams put two cars in the top 10, with five BMWs, three Ferraris, and two Fords in the top portion of the running order. MSI eSports was the top finishing Porsche team in 11th.
Updated point standings for the VRS GT iRacing World Championship are as follows:
Joshua Rogers, 300
Mitchell deJong, 220
Mack Bakkum, 220
Sebastiann Job, 204
Frederik Rasmussen, 204
Ricardo Castro Ledo, 200
Laurin Heinrich, 194
Maximilian Wenig, 184
Maximilian Benecke, 184
Simone Maria Marceno, 168
The 2019 VRS GT iRacing World Championship resumes on July 6 with the 6 Hours of the Nurburgring. As always, the iRacing eSports Network will carry full coverage of the race on Facebook, Twitch, and YouTube.
---
You may also like...
---