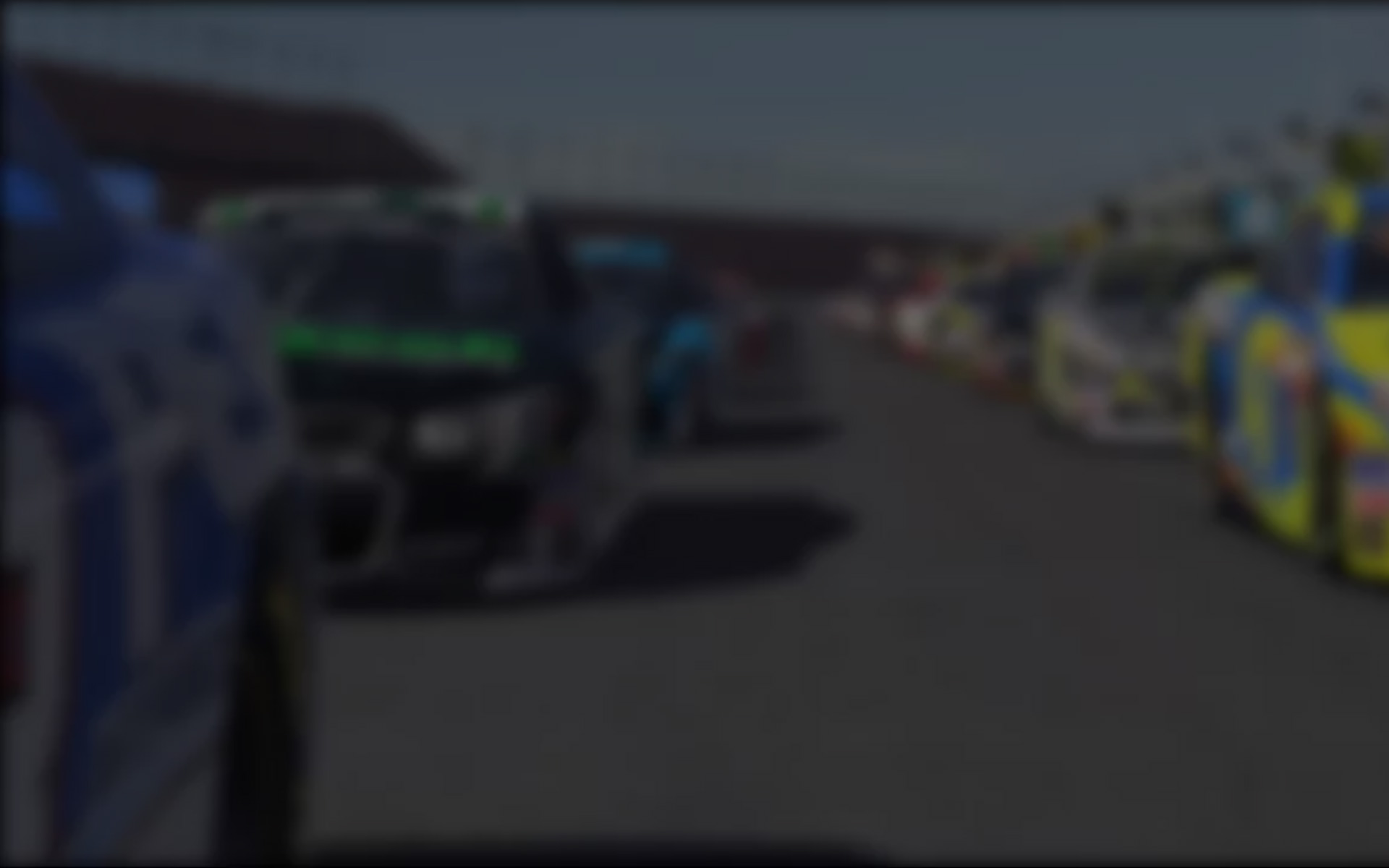 Week Six of2012 Season 1 saw the NASCAR iRacing.com Class B Series travel out west to "Sin City." Drivers would attempt to tame the Las Vegas Motor Speedway in an effort to stake their claim to the series championship. During the week, 967 sim racers attempted at least one race, with 332 of them attempting one or more qualifying laps. Brandon Buie (Atlantic) arrived in Vegas looking to keep his points lead while Brad Mahar (New England) and Phil Juhring (New Jersey) were out to knock him off the top.
The Strength of Field race for Week Six took place on Thursday night at 9:30pm EST, a timeslot that has become popular with ETV broadcasting the top split each week (http://www.etv-eplay.net/wordpress/?review=testing-2).  The many viewers watching this race saw Juhring dominate en route to a victory over Joe Slama (California).  Although Juhring started in the second position, he quickly moved to the front and led 50 laps throughout the race.
"I had a good car all week along with a good starting spot tonight. It was pretty tough to pass here, so I figured as long as I didn't make any mistakes to cost myself the track position I'd be up front all race," said Juhring after his victory. "That is pretty much how it played out. I was real strong throughout the run and the car was about as good as it could be. Took two tires during one of those late race yellows and once I was able to put the guys on old tires behind me, I felt I was good to go."
For the win, Juhring received 245 points. Slama, who led 12 laps and finished 0.3 seconds behind the winner, collected 235 points for his efforts. Alex Scribner (Texas) finished the race a close third, half a second behind after leading 13 laps, and earned 225 points. Mahar and Dwayne Vincent (Mid-South) rounded-out the top five, with 215 and 205 points respectively.
"I figured as long as I didn't make any mistakes to cost myself the track position I'd be up front all race." — Phil Juhring
With his victory in the SoF race, Juhring sat on top of the weekly standings at LVMS with 245 points. Brandon Williamson (Georgia) finished second after winning the week's second high SoF and earning 225 points. Mahar left Vegas in the third position with 215 points after running two races while Slama finished fourth with 214 points after winning two of his four races. Mark Wright (New Jersey) completed the top five in the weekly standings after garnering 199 points for finishing fourth in his only race of the week.
After Week Six, Buie still leads the season standings after bringing his total to 1068 points at LVMS. Similarly, Mahar retained the second position, only 32 points out of first place, after netting 215 points at Vegas. However, Juhring was the big mover, advancing from sixth to third in the points after his SoF win brought his total to 956 points with only five weeks counted. Jeffrey Parker (Florida) was able to maintain his fourth position after netting 183 points during Week Six, bringing his season total to 950 points. John Bunton (Carolina) rounds out the Top Five in the season standings after netting 184 points and bringing his total to 926 points.
Brian V Macklin (Atlantic) ended the week with the fastest qualifying time, a 30.262s lap that edged Brodie Kostecki (Australia) by .026s. Juhring was third in qualifying with a 30.331s ahead of  Slama (30.334s) and Western Canada's Dustin Lengert (30.335s).
Week Seven sees the NiCBS travel to the fastest half mile in the world, Bristol Motor Speedway. Bristol is known for close quarters racing and tempers will flare as drivers try to push their way to the front. Who will come out on top? Will Juhring be able to make it three in a row? Find out next week at inRacingNews!
---
You may also like...
---