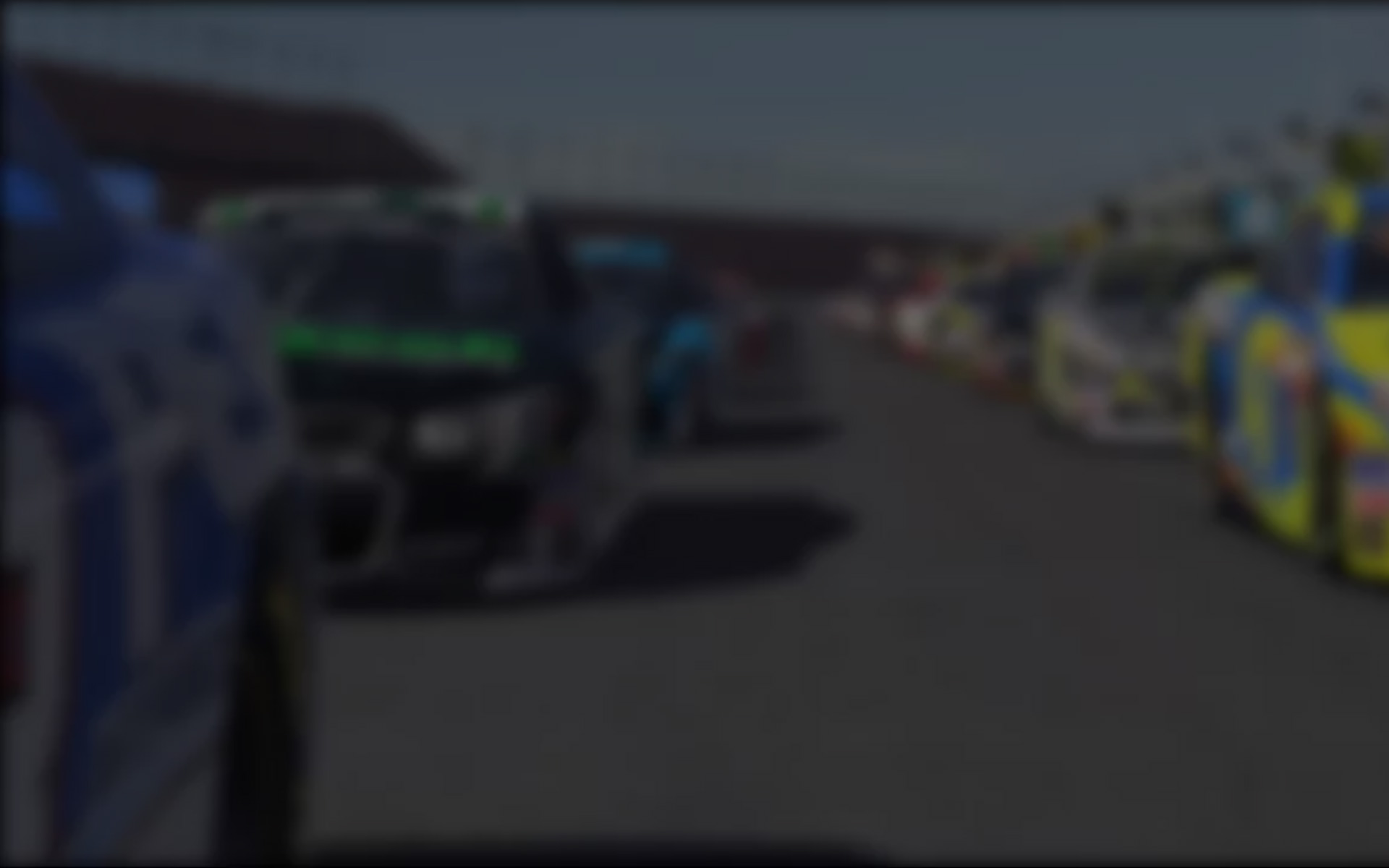 It was an all-antipodeans' party for Race One of the iRacing V8 Supercar Series on February 7th. The spiritual home of the iRacing Falcon FG01, Phillip Island, was the venue for Week One of the opening season of online racing in 2011. The picturesque Victorian circuit is a perpetual favourite, especially with those sim racers who can look after that crucial front right tyre.
Darren Smith snared pole, nearly scraping into the 32s, with a lap of 1min 33.001. Next on the grid was Aaron McCorquodale from Ben Styles, the pair covered by 3/1000ths of a second. The remaining qualifiers were Mark Rayner, Chris Sellars, Dean Moor and Samuel Doecke, nervously gushing about his debut race in the V8 beast.
Smith got away cleanly to the lead, while McCorquodale squeezed to second ahead of Styles, who gave him a tap into the southern loop just to remind him he was there. On Lap Two Styles pulled off a neat move into the Honda Hairpin to retake the position. McCorquodale got a little too anxious on the gas exiting the corner and looped it in front of the field. Mercifully, nobody hit him, but the entire field streamed by.
Smith broke out to a handy lead of two seconds by Lap Seven. Some tidy driving protected and expanded his lead from Styles.  Sellars had made his way up to third from sixth place, after dropping a spot at the start. Samuel Doecke ran fourth until Lap Ten when Dean Moor made a dive under him into the perilous Turn One, making it stick.
By lap 12 McCorquodale had made up four positions up to ninth. Phillip Hambly held on to eighth bravely, until lap 14, when some technical issues forced him to concede to McCorquodale.  Lap 14 also brought disaster for Dean Moor, locking-up his brakes into the Honda Hairpin and taking to the escape road, rejoining in eighth. This put Doecke back into fourth and a lap later the rookie dispensed with Sellars into Honda Hairpin, taking third.
Most of the field was somewhat spread, but you couldn't tell that to fifth- and sixth-placed Mark Rayner and Brad Forsburg. While they duked it out, the hard charging McCorquodale bore down on them both with gale force. It became a grand three way fight by Lap 15. Eventually Forsberg, watching his mirrors for the menacing McCorquodale, allowed Rayner to slip ahead. The two protagonists staged a spirited duel, even touching at the megafast Turn One, without recriminations. Kids, don't try this at home!
Smith drove on serenely in front, being kept honest by Styles who maintained the gap at around two seconds, until eventually conceding that a safe second was better than a fraught push for the lead.
"I had no luck trying to apply pressure to Darren for the rest of the race," Styles said later. "… every time I tried to push I would wipe-out front tyres."
It wasn't all plain sailing. On lap 20, Moor had another moment into Honda, handing eighth to Michael Schreyer. Ryan Porker headed into Siberia and retirement a lap later.
McCorquodale and Forsberg's duel was becoming epic, replete with lurid slides from McCorquodale through Turn One. Finally McCorquodale squeezed past into Honda, a popular overtaking spot today.  He then opened out a gap, rather effortlessly, to Forsberg's frustration.
It was all irrelevant for Darren Smith, coming home 9 seconds ahead of Ben Styles, who snared the consolation of a race fastest lap, with a cracking 1.33.596. Third was impressive rookie Doecke from Rayner, McCorquodale, Forsberg, Schreyer, Moor, Hambly, Viall, Stewart, Sellars, and Porker rounding out the 13 car field.
---
You may also like...
---