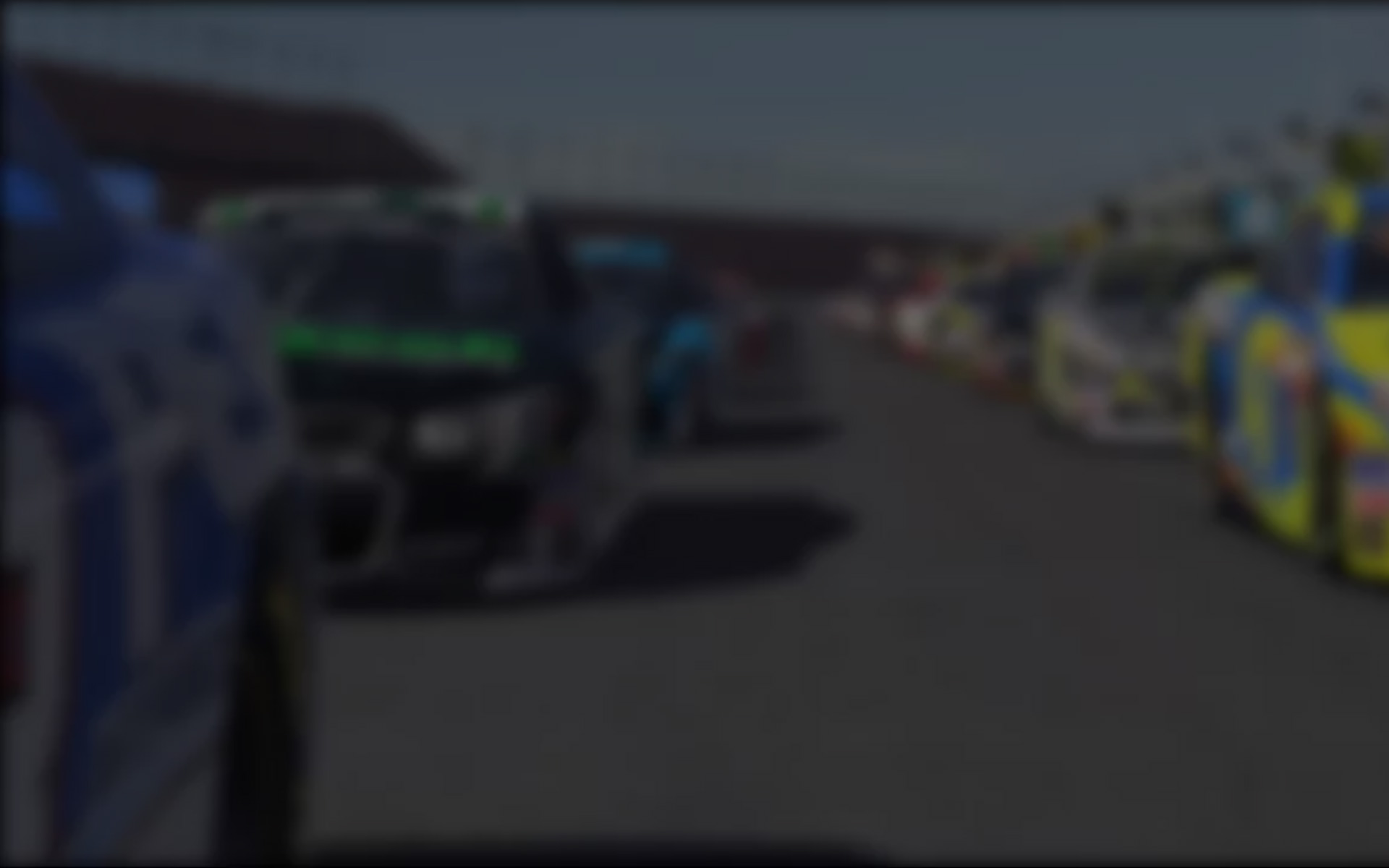 August 21st, 2017 by Jake Sparey
A different track but the same old story would be told yet again as a faultless race from VRS Coanda Simsport's Martin Kroenke would secure his ninth win of the season and a ten-race unbeaten streak. Leading all bar two laps of the event, Martin has secured his position as one of the sim racing greats, and surely is the leading candidate heading towards World's Fastest Gamer.
Spa-Francorchamps was a circuit steeped in racing history from the exploits back on the unfiltered layout where Sir Jackie Stewart had his most frightening experience to more modern battles like the titanic clash in rainy conditions between Lewis Hamilton and Kimi Raikkonen in 2008. No surprises that sim racing has had its fair share of moments like Greger Huttu last year getting severely damaged in turn one in a move that almost exactly got mirrored in the F1 race a week later. Within that history brought the stewards decision to give a one race suspension to VRS Coanda Simsport driver Mack Bakkum, who was accepting of the decision after the events it Indianapolis.
Qualifying would be all to simple and another level was found by the all-conquering Martin Kroenke as his 1:46.129 was four tenths quicker than anybody else in the field in a blisteringly hot session. Teammate Mitchell DeJong overcame some major corrections during his lap to place alongside on the front row. Team Redline's Freek Schothorst would occupy third with a career best qualifying for Greek driver Pashalis Gergis, who would start his CoRe Sim Racing machine in fourth. Row three would hold Apex Racing UK's Marcus Jensen and CoRe's Isaac Price while seventh and eighth would consist of Coanda's Martti Pietila and Apex Racing's Jamie Fluke. Poor qualifying from Bono Huis, the closest challenger to Kroenke, would mean that he could only start from ninth on the grid.
In a more fitting contrast, the opening corner would be cleanly run by all in comparison to last year but Eau Rouge would be a different story. Orion Race Team's Ilkka Haapala would collide with Radicals Online driver Daniel Arent Wensing up the hill, collecting a whole slew of other drivers such as Yuta Saito, Ferenc Kern and Balazs Remenyik in the process. Kronke would only be able to inch away from Mitchell DeJong but as with the majority of races this season, the gap would slowly start to materialize.
Bono Huis on the other hand would be thoroughly stuck as the World's Fastest Gamer finalist would find an Isaac Price very difficult to pass. The straight-line speed deficit up the Kemmel Straight would make life tougher than needs be and more top speed oriented vehicles like Fluke and Higelin would both make moves in the opening stages of the event. Pashalis Gergis would begin to see his pace diminish as the stint went on, falling backwards into the clutches of Price and co. The move would eventually be made by Isaac up the Kemmel Straight before Bono Huis would make his move a few laps later. Huis would visibly catch Price but not before contact into the La Source hairpin would get Price airborne and angry.
The pit stop window would open later than expected as most drivers opted to pit on lap twenty of the event. Kroenke would pit earlier than his teammate, giving Mitchell a crucial bonus point which all but secures his place for the 2018 season. the Huis train would all come in except one before they would get going again, Huis managing to get clear air. Further down there would be great gains up the field by Radicals Online driver Kazuki Oomishima whose poor qualifying was more than made up for during the race, making up key positions.
The second half of the race would be processional at the front but the pace of Apex Racing UK's Kevin Ellis Jr. was evident as he looked to chase down Pashalis Gergis in the battle for eighth place. He would make it to the rear end on the final lap before making a very good pass through Les Combes and Malmedy. Jamie Fluke would be next in line to try but would ultimately run wide at Rivage, allowing Oomishima through. Gergis however would end his day after a massive shunt and would crawl home to nineteenth place overall. The last lap battles would not be done as Paul Ilbrink would grab a very accomplished twelfth place, overtaking Positive Sim Racing driver Diogo Oliviera on the Kemmel Straight.
Martin Kroenke would ease to a tenth straight victory and a ninth of the year, winning by nine and a half seconds over teammate DeJong in a dominant display while Freek Schothorst would trundle in home twenty-five seconds later in third. Martti Pietila would have another quiet yet impressive display to manifest a fourth place while Marcus Jensen would quietly walk out of Belgium with a fifth place.
Kroenke (312) has a fifty-eight point lead with three rounds to go as Bono Huis (254) laboured to a sixth place finish. Martin can win the title on September the 2nd in the land of the rising sun at Suzuka if he wins and Bono fails to finish inside of the top 18. Both Martti Pietila (224) and Freek Schothorst (220) have outside chances to take the title but would need to rely on miracles between them. Team Redline's Greger Huttu (160) who did not start this weekend now drops outside of the top ten while Radicals Online driver Mogar Filho (87) sits on the bubble in thirtieth, just one point clear of safety.
Round ten heads to Suzuka and the only figure eight circuit on the calendar. History could be made on Spetember 2nd on RaceSpot TV and iRacingLive at 1:30 PM GMT. Kroenke has gone ten clear and is just three from tying the record of most consecutive victories. More importantly however, the title can be secured if happenstance heads his way.
---
You may also like...
---