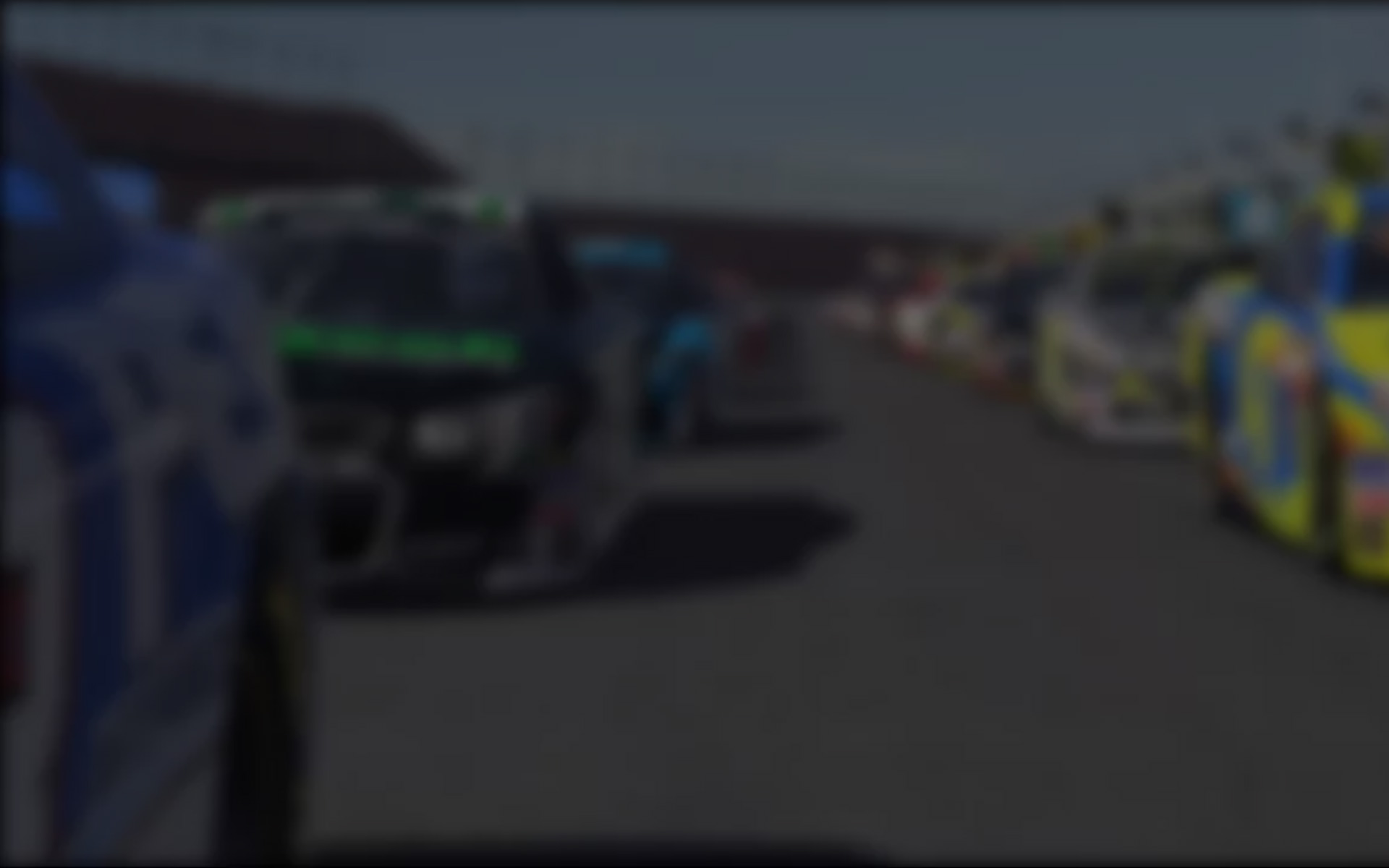 April 25th, 2017 by David Phillips (words( Hugo Luis (images)
Martin Krönke completed an iRacing World Championship Grand Prix Series grand slam in impressive fashion, romping to dominant win at Road America. Adding a dash of icing to his cake, VRS Coanda Simsport teammate Mitchell DeJong came home second nearly 20 seconds adrift of the defending series champion which Antoine Higelin (Apex Racing UK) capped-off an excellent outing by securing the final step on the podium.
With principle championship rivals Bono Huis and Greger Huttu finishing P10 and P17 respectively in the wake of a chaotic race, Krönke has opened a commanding lead in the points race and, a third of the way through the season, appears well on his way to a second straight iRacing World Championship Grand Prix Series crown.
Krönke kicked-off the Road America round by taking his third pole of the season in four tries, this time besting Team Redline's Freek Schothorst for fastest time with Huttu and Higelin snatching Row Two ahead of DeJong and ineX Racing's Joni Törmälä.
Off the start Krönke grabbed the lead from Schothorst with Higelin and deJong demoting Huttu a couple of places ahead of a quick-starting Martti Pietilä and Törmälä.
Krönke duly increased his lead over Schothorst to a couple of seconds before Schothorst and DeJong came together in Turn Five on Lap Three, triggering a melee in their wake. When the virtual dust and carbon fiber settled, Krönke and Higgelin were well down the road from Schothorst, while Martti Pietilä had commandeered P4 from DeJong with Patrik Holzmann in sixth ahead of Törmälä.
So much for the good news. The bad news was that a slew of others including Huttu, Isaac Price (CoRe SimRacing) and Jake Stergios were forced to pit for repairs while a score more continued on with their McLaren MP4-30s sporting various degrees of damage.
Krönke continued-on unaffacted by (if not blisfully unaware of) the carnage, with Higelin gradually losing contact and ultimately turning his focus to a resurgent DeJong who had assumed third place following a Lap 10 disagreement with Schothorst and Pietilä.
Although Higelin managed to keep DeJong at bay on the track, pit stops were another matter. Come Lap 22 and DeJong leap frogged Higgelin on pit road, returning to action in third place which became P2 when Ilkka Haapala (Orion Race Team) pitted a couple of laps later.
As if his pace was not enough, Krönke went all the way to Lap 25 before calling for service, returning to action with an 11s margin over his teammate. Higgelin had consolidated third spot, well clear of a battle between Peter Berryman, Matt Bakkum and Huis that was soon to be resolved in the Bakkum's favor.
For his part, Huis was destined to fall off the road in the closing laps, promoting a recovering Schothorst to sixth place . . . momentarily it transpired, as Cem Bolukbasi got around the German sim racer with a couple of laps remaining. Schothorst thus came home in seventh spot ahead of Haapala who nipped past Olli Pahkala on the final lap. Huis salvaged a top ten finish at the expense of Davy Decorps and Pietilä, who were unable to keep him at bay on the 47th and final lap.
Coupled with Huttu's 17th place finish, Krönke's fourth win of the campaign has staked him to a 45 point lead in the series – no small margin given that a win is worth 39 markers. Huis is now tied with Huttu on 121 points, one more than Schothorst while Bolukbasi has quietly moved to the head of the chasing pack, albeit 60 points adrift of Krönke's pace.
Next on the agenda is the Autodromo Nazionale Monza which, while half a world apart from Elkhart Lake, Wisconsin, is not a world away from Road America in terms of the premium it places on cars' top end and braking capabilities. Can Krönke keep his unblemished record intact? Perhaps the bigger question is, can anyone beat him? Not so far, that's for sure.  Be sure and catch RaceSpot TV's coverage of all the sim racing action from Monza on iRacing Live at  on Saturday, May 13
---
You may also like...
---