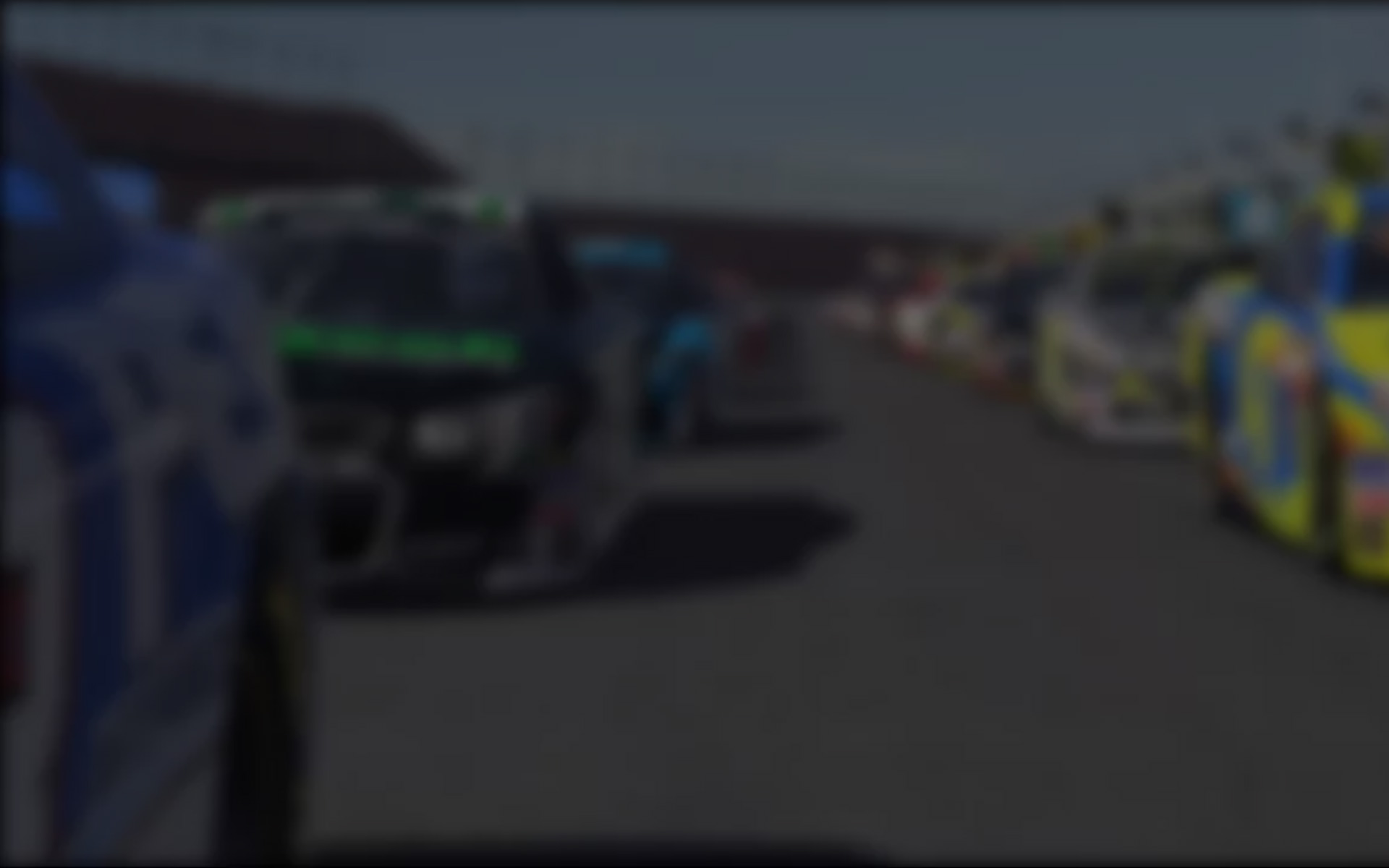 Charlotte Motor Speedway was once again the site of the iRacing.com Street Stock Series for Week 11 of the season, with sim racers tackling the 1/4 mile Legends track. Tempers would run high as drivers trade a lot of virtual paint during the 50 lap online races.
Weekly High Strength of Field
Week 10's high Strength of Field (SoF) race ran on Thursday night and had an SoF of 2634. Starting on the pole and leading every lap was Michael Vaughn (West). Vaughn finished just over a second ahead of Lance Gomez Jr (New York) and received 165 points for the win while Gomez collected 146 points for second. Chris Hughson (New York) finished in the third position, nearly three seconds back and netted 128 points for his efforts while Kevin Moody (New York) received 110 points for finishing fourth. Brenton Pierkarski (New England) would round-out the top five and receive 91 points.
Weekly Standings
With his win in the top SoF race, Vaughn found himself on top the weekly standings with 165 points. Trenton Moriarity (Northwest), who ran two races with one win, finished the week in the second position after netting 158 points for the week. Third place belonged to Paul Kusheba (Connecticut), who attempted five races and won all five of them. For his efforts, Kusheba received 150 points. Gomez, who finished second in the top SoF race, ran nine races altogether and scored five wins and nine top fives and gained 146 points for the week. Rounding-out the top five at Charlotte was Richard Dusett (New England) with one win in three races with 144 points.
Season Standings
Thanks to his five for five week at Charlotte, Kusheba takes over the season points standings after bringing his season total to 1366 points. Defending champion Nick Ottinger (Carolina) falls to second in the standings after taking Week 11 off. Ottinger's point total remains at 1300. Ryan Field (Massachusetts) also opted to skip the Charlotte round and as a result, dropped from second to third while maintaining his 1266 points. Elmar Erlekotte (DE-AT-CH) dropped one spot to fourth after attempting two starts at Charlotte and not scoring enough points necessary to drop his previous lowest week's score.  His point total stands at 1264.  Completing the top five after Week 11 was Vaughn, winner of the weekly SoF race. Vaughn added 31 points to his season total after netting 165, which was 31 points higher then his lowest point total in which he dropped.
Weekly Qualifying
On top of the weekly qualifying charts was NASCAR iRacing.com Series World Championship driver Richie Davidowitz (New York), who turned a 17.504 second lap. Not far behind in second was fellow NiSWC driver and teamate Brad Wright, with a 17.558 second lap. Kusheba was third for the week at 17.642 while James Trimble found himself in fourth with a 17.671s lap. Rounding out the top five was Erlekotte, who lapped the Legends track in 17.726 seconds.
For the final week of the season, the Street Stock Series travels up north to Oxford Plains Speedway. Oxford is a well known short track where drivers find themselves always turning to the left, even on the short "straightaways." Will Ottinger, who has one less week counted, be able to gain enough points to take the points lead from Kusheba? Find out next week right here at inRacing News.
---
You may also like...
---