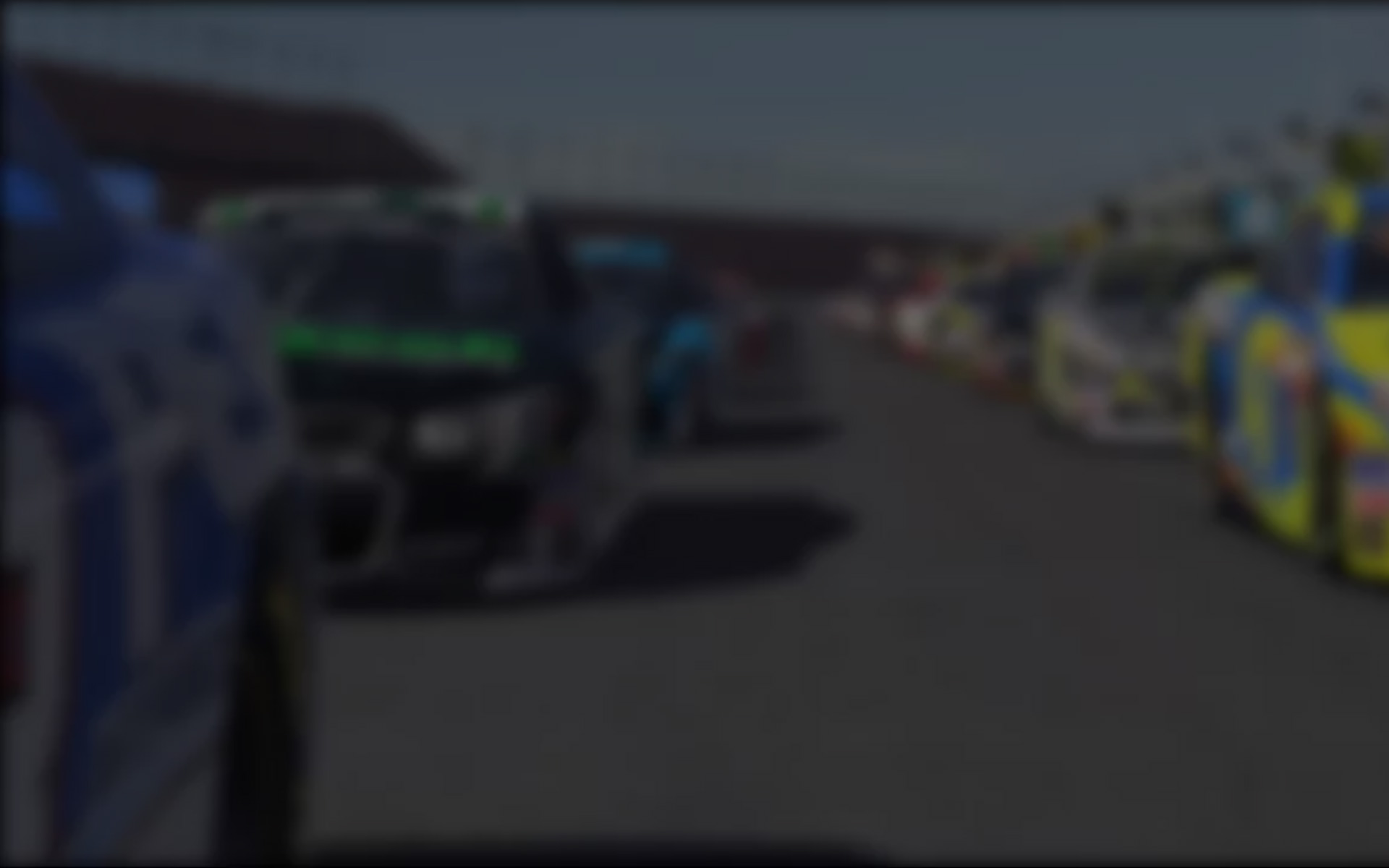 The snow covered facility in Oxford, Maine was no obstacle for iRacing's Late Model Series last week as drivers visited the speedway through the comfort of their own homes.  Oxford Plains, notorious in iRacing for its almost perfect circle shape was the host for week 5. Technically the oval is of a .375 mile distance featuring four corners with 9o of banking. Who could manage their tires best and claim victory over the 70 lap features which ran throughout the week.
The answer to this was Kollin Keister who competed in only 3 races, but managing 2 wins and poles, as well as leading 138 of 210 laps. Kollin claimed 166 championship points just barely edging out Ty Majeski. Ty only participated in one race, but he claimed a clean sheet taking home a win, a pole, and leading 70 laps of the 70 he completely. Ty took home 165 points for the series championship this week and was able to escape with his safety rating at a comfortable 4.68.
Kevin Myers led the most laps of any competitors in week 5 with 1212 laps led of his 1329. Kevin did this over 19 starts while claiming 15 victories, and only one race falling outside the top 5. Kevin also claimed 153 points to the championship. Also worthy of a mention is Keith Mac who had the most wins of any competitor with 18 in 28 races. Keith also led 983 laps of 1957 and claimed 142 points for the championship. The driver with the most starts this week was Michael Carpenter who started in 35 races, winning one, and claiming 17 top 5's, and leading 197 laps.
The overall season standings show the staggering results of Kollin Keister's dominant display in the series. Kollin leads Ron Hagolin with 968 points to his 856. Niccolo Cedrati, Kevin Myers, and Sam Adams round out the top 5 in points managing 849, 839, and 782 points. Micheal Carpenter continues to have the most starts of any driver in the series with 130 starts to Daniel Jones' 82. Meanwhile, Kevin Myers follows Kollin Keister's 44 wins with 38 to his name.
As the series moves on to Charlotte will we see any challengers for Keister's dominant performance, or will he walk away from the competitors and secure himself the iRacing Late Model Tour championship for 2013. Check back next week for updates on the iRacing Late Model Tour and find out if Keister has found a match for his skill.
---
You may also like...
---