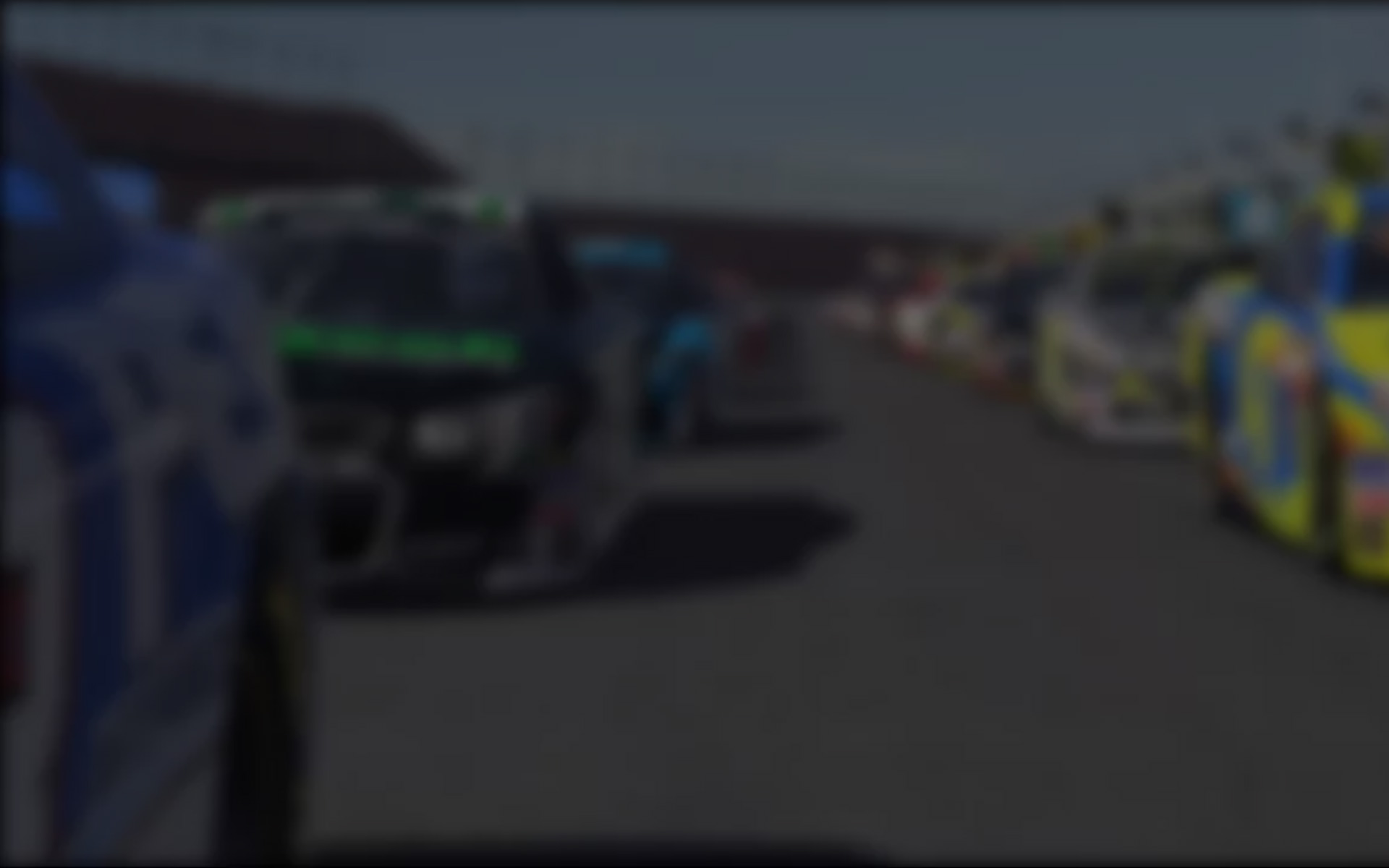 Chad Laughton proved Kenny Humpe is mortal, coming out on top of a head-to-head battle at Texas Motor Speedway for his first victory of the 2015 NASCAR PEAK Antifreeze Series Powered by iRacing. A late caution bunched the field and erased Laughton's sizable lead but Humpe could not take advantage after the restart and came-up just over a tenth of a second short. Two-time series champion Ray Alfalla finished on Humpe's bumper in third with Chris Overland fourth followed by polesitter Justin Bolton.
Laughton started from fourth and wasted little time making his way to the front. On Lap 35 Laughton passed Bolton for the lead and assumed control of the race. Humpe started ninth and by Lap 55 he moved into the runner-up position before taking the lead the next time by when Laughton headed to the pits for tires and fuel.
While this strategy enabled Humpe to lead a lap and pick up the bonus point, by pitting two laps after Laughton he lost several seconds on his old tires and came out of the pits over half a straightaway behind Laughton but still in second position.
The long green flag run at the start meant Laughton started getting into heavy lapped traffic as the race approached the halfway point. Laughton's lead began to shrink when he worked the traffic as Humpe caught lappers at more opportune times. By the time the leaders had to make their way to the pits for a second time, Humpe had cut the lead to under two seconds, and he gained even more time with a superb pit road entry. However Humpe was held-up by Michael Johnson, still on old tires, and lost touch with Laughton once again. It appeared that a caution would be the only way Humpe would get another shot at the win.
Humpe's wish was granted on Lap 138 when Tyler Hill spun and brought out the only caution of the race. The leaders headed down pit road for fresh rubber with Laughton leading the race off pit road. The field took the green with 24 laps to settle it; now it was about who had the best short run car. Laughton fired off quickly with Humpe and Alfalla just behind, waiting to pounce on any mistake.
Laughton, however, was not to be denied. He drove what amounted to a flawless 24 laps on his way to victory lane.  Despite never falling out of Laughton's draft, neither Humpe nor Alfalla could make a move to the leader's inside. Humpe came close on a couple occasions but was turned away by the aero push and fell back one or two car lengths, unable to break through.
Interestingly, the top five finishers in the Texas race also occupy the front five positions in the series standings. With his victory Laughton closed, albeit slightly, on Humpe in the championship hunt. Humpe's lead was cut by five points and he now leads Laughton by nine markers. Alfalla is third, 23 points out of the lead. Overland and Bolton round out the top five but are approaching a full race back in the standings.
Week Five sees the NASCAR PEAK Antifreeze Series head to Richmond International Raceway for the first short track race of the season. Richmond has become one of the most unpredictable tracks on the circuit with some races featuring long green flag runs while others have been full of cautions. Drivers will have to be on their toes when it comes to strategy and the race may well be won or lost on pit road. Can Humpe and Laughton maintain their torrid pace, or will someone else hit on the setup and visit victory lane? Find out in two weeks' time on iRacing Live.
---
You may also like...
---