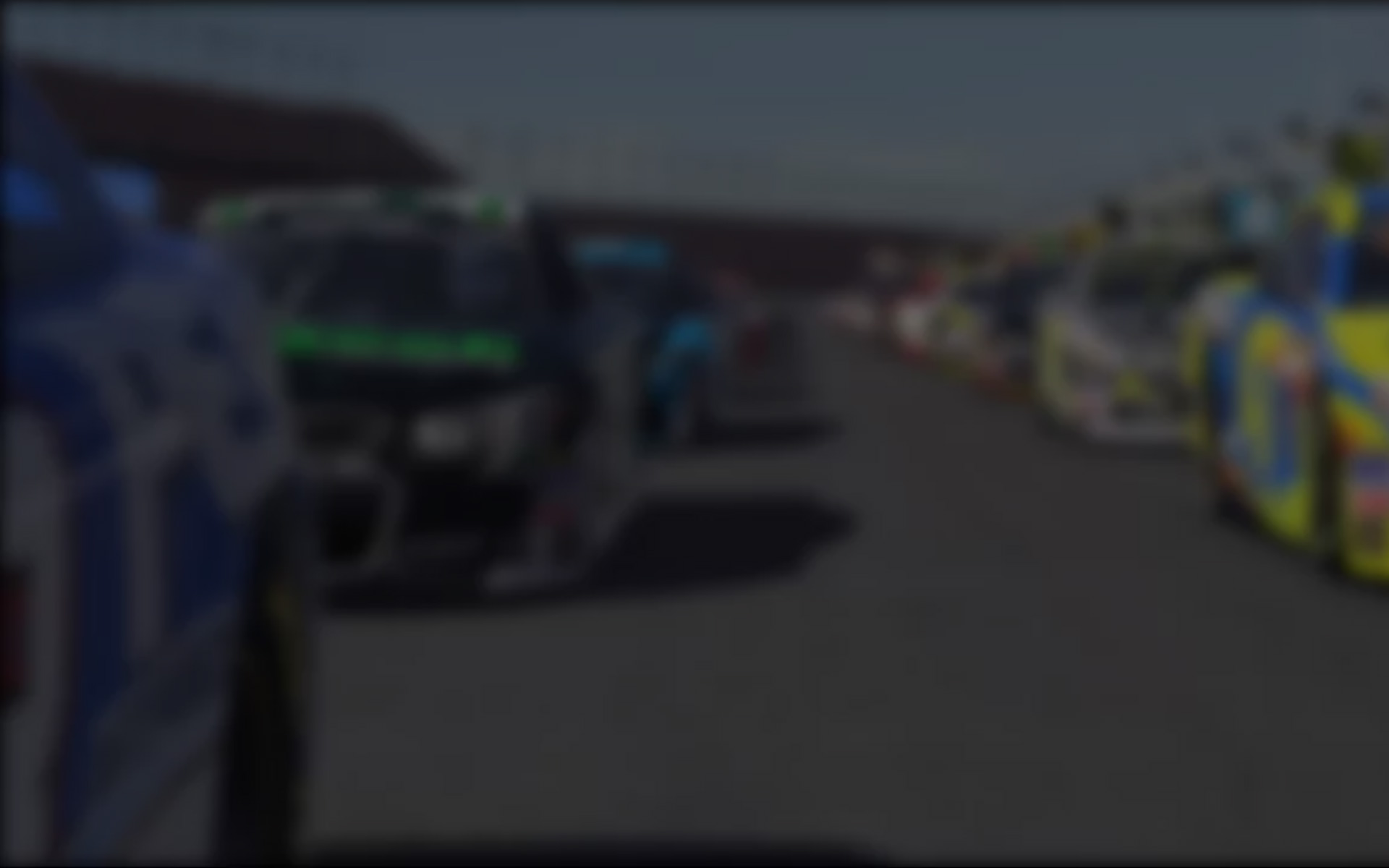 California sim racer Joshua Laughton took one big step towards sealing his NASCAR iRacing.com Class C Series (NiCCS) 2011 Season Two championship this past week by taking the big win at Homestead Miami Speedway. The 27-year old claimed the overall Week Nine victory on the wings of a win in a June 28th triumph against 18 others at the popular Florida oval.
Laughton's win, which took place in a 3162 sof online race, saw the NASCAR iRacing.com World Championship Series regular lead 55 of the 90 completed laps in the event. The race featured two yellow flag periods and saw seven lead changes among five drivers. Second in the race belonged to Brandon Buie while Jeremy Thornton, Cale Dresbach and Jeffrey Sykes2 followed within the top five. For the victory, Laughton scored 198 points.
Dresbach was second for the week, though his 189 point total didn't come from Tuesday's fourth place finish to Laughton. Dresbach finished runner-up to Douglas Bell in a 3218 sof race the following day to capture his second place point total at Homestead. Bell, who started a dozen races on the week, would wind up third overall in points (180) after seven days of competition. His biggest win came in this event though as he led just a single lap en route to the win over Dresbach, Buie, Ashley Miller and Anthony Roselli. The race was slowed thrice and feature nine lead changes with Scott Michaels leading half of the laps in the event.
Fourth for the week belonged to Division Two driver Mike Bass. Bass won in his only start of the week on Independence Day as he defeated Michael Avison, Fabio Neris, Mike Shelton and Drew Lanzaro in a 2848 sof race. The race saw the yellow flag eight times and saw the lead exchanged eleven times, including on the last lap – which was the only circuit Bass led. Australian V8 Supercar star (and iRacing blogger) Shane van Gisbergen led the most laps in the race with 34. Bass garnered 178 points for his win.
Four drivers found themselves with 177 points at the conclusion of the week at Homestead:  Miller, Jeremy Harrington, Thornton and Dustin Montgomery each put 177 points up on the board during Week Nine.
Brandon Mitchell recorded the most starts of the week with 29 while Tommy Lark brought home ten wins, the only driver to put up a double digit win total in Week Nine. Alan Jones completed the most laps (1923) while Michael Rivera led the most laps (749). In total, 1287 drivers took to the track at Homestead in race conditions. The fastest qualifier of the week was Joni Hagner with a quick lap of 32.324 around the South Florida speedway. Laughton was second with GSRacing.net's Scott Granberg in third. Thomas D Smith was the top Time Trial competitor of the 289 drivers who battled the stopwatch with Andrew Berger and Dominic Krischke joining him on the podium.
Though the week will ultimately count as one of Laughton's drop weeks, it is big in the sense that his nearest rival in the standings – Tyler D Hudson – did not compete at Homestead. Laughton point lead thus remains at 292 after nine weeks of racing over Hudson. It is status quo behind them as Jared Crawford, Dylan Duval and Timmy Hill each hold down top five spots with three weeks of racing to go.
Eight points is the margin between James Thorndike and second place driver Tyler Dalton in Division Two with just three weeks to go. Tommy Lark and Chase Elliott continue their battle in Division Three with just 20 markers separating the two. Shelvin Johnson takes a 13 point advantage on Steve Wanderlich (Division Four) into Week Ten, only two more points of than the advantage between Division Five leader Edward Smith2 and Brandon Kettelle.
Adam Gilliland has 30 points standing between himself and leader Patrick Davis in Division Six. Forty is the margin in Division Seven between top drivers Marten Tett and TJ Thompson. Shawn Sage's goal in Division Eight will be to close the 17 point gap between his current second place position and leader Willy Auer. Chris A. Wood continues to pace Colt Christian in Division Nine while Kevin Sockow has a fairly comfortable lead with just three weeks remaining.
This week the drivers of the NiCCS take to the "Magic Mile" at New Hampshire Motor Speedway. Does Hudson have anything left in the tank for Laughton or can Laughton seal the deal once again in Week Ten? Be here at inRacingNews to find out!
Until then, keep the hammer down and we'll see you at the track!
---
You may also like...
---