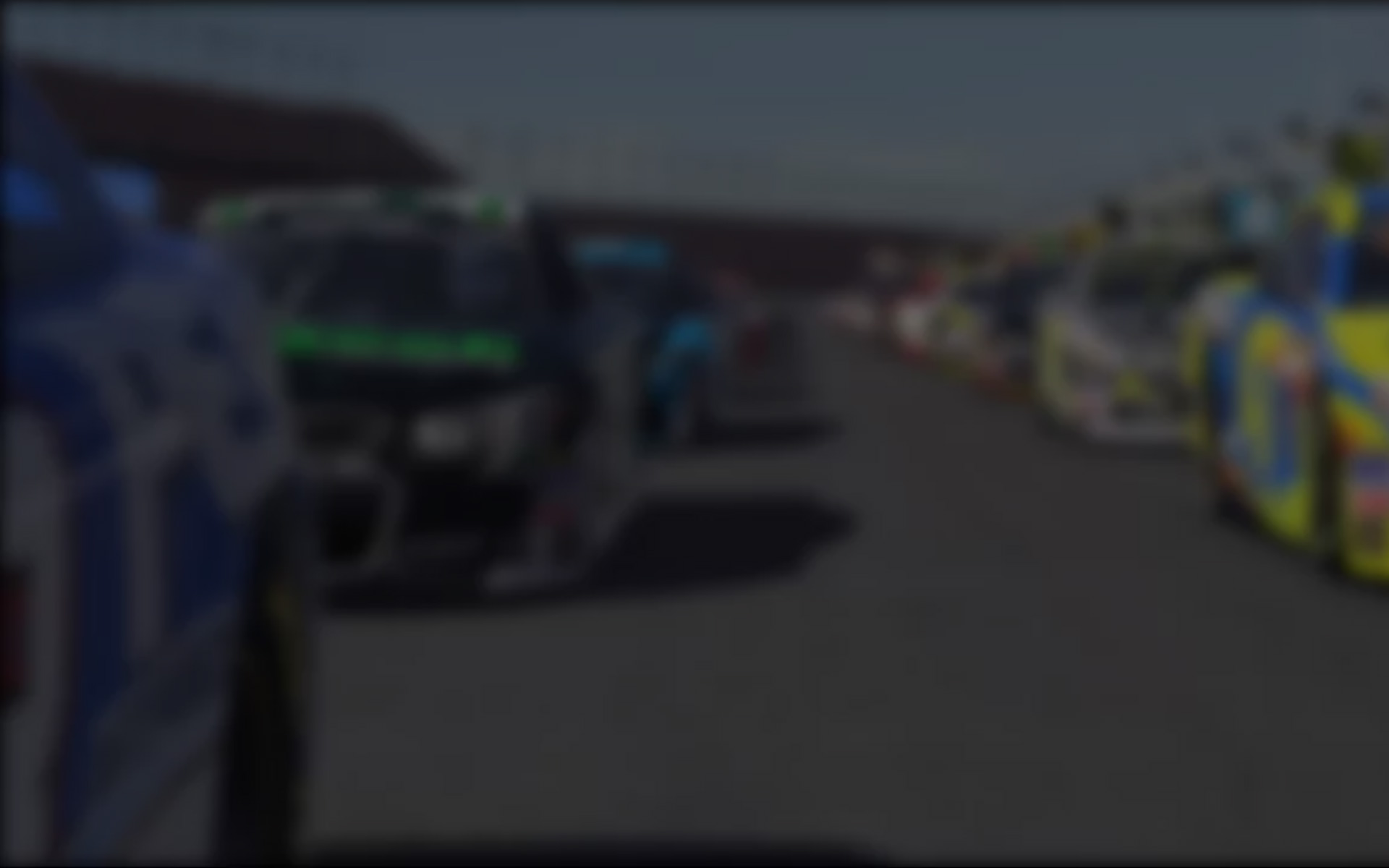 The iRacing.com Street Stock Series traveled to South Boston, Virginia to the famed 0.4 mile "SoBo" oval to start Season Three of 2011. This week brought new faces to the top of the series points standings as sim racers look to dethrone back-to-back champion Nick Ottinger (Carolina).
Weekly High Strength of Field
Josh Wronkowski (Florida) got off to a strong start this season with a win in this week's high Strength of Field (SoF) race which paid 165 points. Wronkowski dominated the race from the pole position, leading all 40 laps in route to a 2.8 second win over Brandon Atkinson (Carolina). Michael Vaughn (West) and Brandon M Thrasher (Mid-South) rounded out the top five. Wronkoski was perfect in Week 1, winning all three races he entered. When asked about the track after the race, Wronkowski said "South Boston is my favorite track, I just get the car rotating real good in the center which helps me put down some real good laps. I just feel real comfortable here."
"South Boston is my favorite track, I just get the car rotating real good in the center which helps me put down some real good laps." — Josh Wronkowski.
Weekly Standings
Despite Wronkowski's perfect week, a win in the second highest SoF of the week put Kyle Hayden (Michigan) on top of the weekly standings. Hayden finished the week with a win and a third netting him 160 championship points. Paul Kusheba (Connecticut) is sitting second in the standings after dominating his two races this week, starting on the pole and leading every lap in his two starts. Kusheba  left South Boston with 157 points while Wronkowski netted 156 points. Ryan Field (Massachusetts) and Jake Perkins (Florida) rounded out the top five with 155 and 154 points respectively.
Weekly Qualifying
On top of the qualifying charts this week was D Neil (Carolina) with a blistering time of 17.646 seconds. Not only did Neil set fast time this week, he also won all six of his starts while leading 217 of 240 laps. Perkins was second in qualifying, only two hundredths off of Neil's fast time. Rounding-out the top five were Aliaksei Smolski (Central-Eastern Europe), James Trimble (Pennsylvania) and Elmar Erlekotte (DE-AT-CH).

Weekly Time Trials
Erlekotte grabbed the top spot on the podium this week in Time Trials. Erlekotte's fastest average lap time was 17.727 seconds. Smolski was on the second step of the podium with an average of 17.739, just ahead of Cody Byus (Pennsylvannia) who squeezed his way onto the podium with a 17.761 ahead of  Trimble and Nikolaus Neumann (International).
Next week the iRacing.com Street Stock Series heads north 600 miles to Thompson International Speedway, home of the Icebreaker 150.
---
You may also like...
---