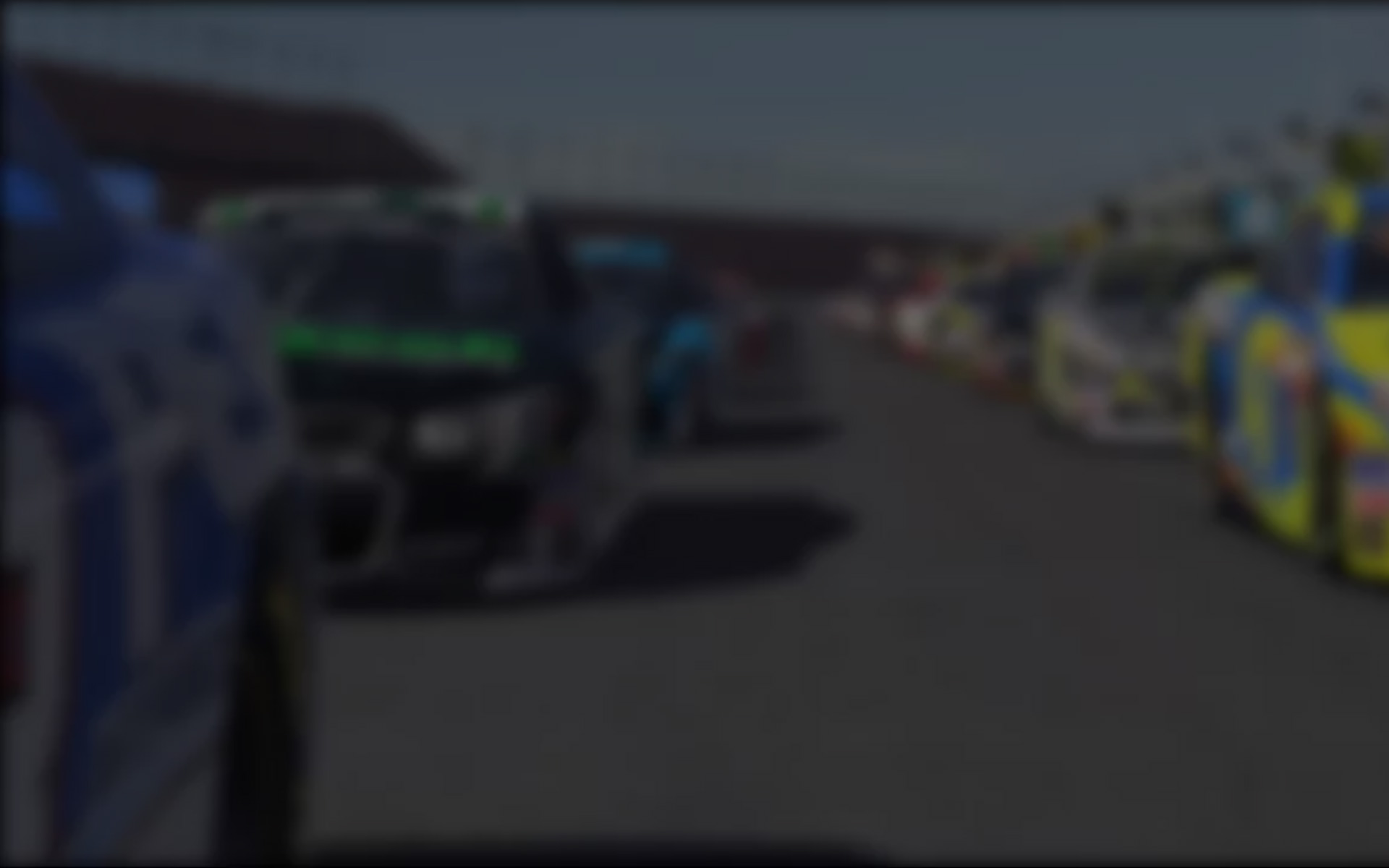 July 13th, 2018 by Jason Galvin
We're fortunate to live in a time when friendship can extend further than ever thought before.
Long gone are the days where friends were people you grew up with in the neighborhood, went to school with or perhaps worked with.
Technology has allowed people from many different walks of life to come together and bond over common interests.
The sim racing community has certainly benefited from this, and a perfect example took place during the first week of July, as the Lionheart Racing Series – which utilizes the iRacing.com platform – gathered in Newton, Iowa at the Verizon IndyCar Series event at the Iowa Speedway.
This was the fourth consecutive year the league gathered, and this year was bigger than ever, with over 30 drivers, wives, girlfriends, children and friends joining for two days of racing, cornhole, good food and great laughs.
Drivers from as far away as Rimouski, Quebec, Canada and Bakersfield, California made the haul to meet at a track that represents a central point for many league members.
The trip also lead to a unique moment, as league founder Jorge Anzaldo, administrators Pierre Daigle and Jason Galvin, and race winner Dustin Wardlow celebrated America's birthday by making the three hour drive from Chicago to Indianapolis, visiting the Brickyard and the Indianapolis Motor Speedway Museum.
After a trip around the track, culminating in kissing the bricks, the four drivers walked across the infield of the legendary facility and made their way to the Pagoda Plaza, where a custom brick dedicated to the league has been placed.
Last year, Lionheart IndyCar Series presented by First Medical Equipment and Lionheart Retro Series presented by HPP Simulation drivers donated money to purchase a commemorative brick
It was a monumental moment for Anzaldo, who founded the league as a tribute to two-time 500 winner Dan Wheldon, with the first race held July 3, 2014. 194 drivers have made official starts between the two series now managed by Anzaldo and his team, with several drivers closing in on 100 career IndyCar starts. Joe Hassert, who helped Anzaldo found the league, has already surpassed the century mark, as has Robert Blouin.
Anzaldo will celebrate his 100th start on Sunday, July 15, at the iRace for Gage Indianapolis 500 (Global SimRacing Channel, 3:45 p.m. EST).
Following the trip to Indianapolis, drivers descended on the cornfields of Iowa for a weekend of celebration.
Woody Mahan, an Indiana native, captured the cornhole tournament along with the custom trophy from league sponsor Plasma-Tracks.
Scott Rupp of Midwest Simulations brought his motion simulator, while Bob Mikes brought enough food from Von Hanson's Meats to feed a small country; to nobody's surprise, it was all consumed.
Anzaldo showed special appreciate to longtime league members Ron Hacker, Dan Geren and Brandon Limkemann. The three Synergy Motorsports teammates (along with Anzaldo and Wardlow) arrived early each day to setup the large tailgating spot, cornhole games and barbeque.
2019 will make the fifth year of the annual meetup in Iowa, with even more drivers already pledged to attend.
It will no doubt once again serve as proof that in 2018, your best friends are always just the push of a button away.
For more on the Lionheart Racing Series, visit www.LionheartRacingSeries.com.
---
You may also like...
---