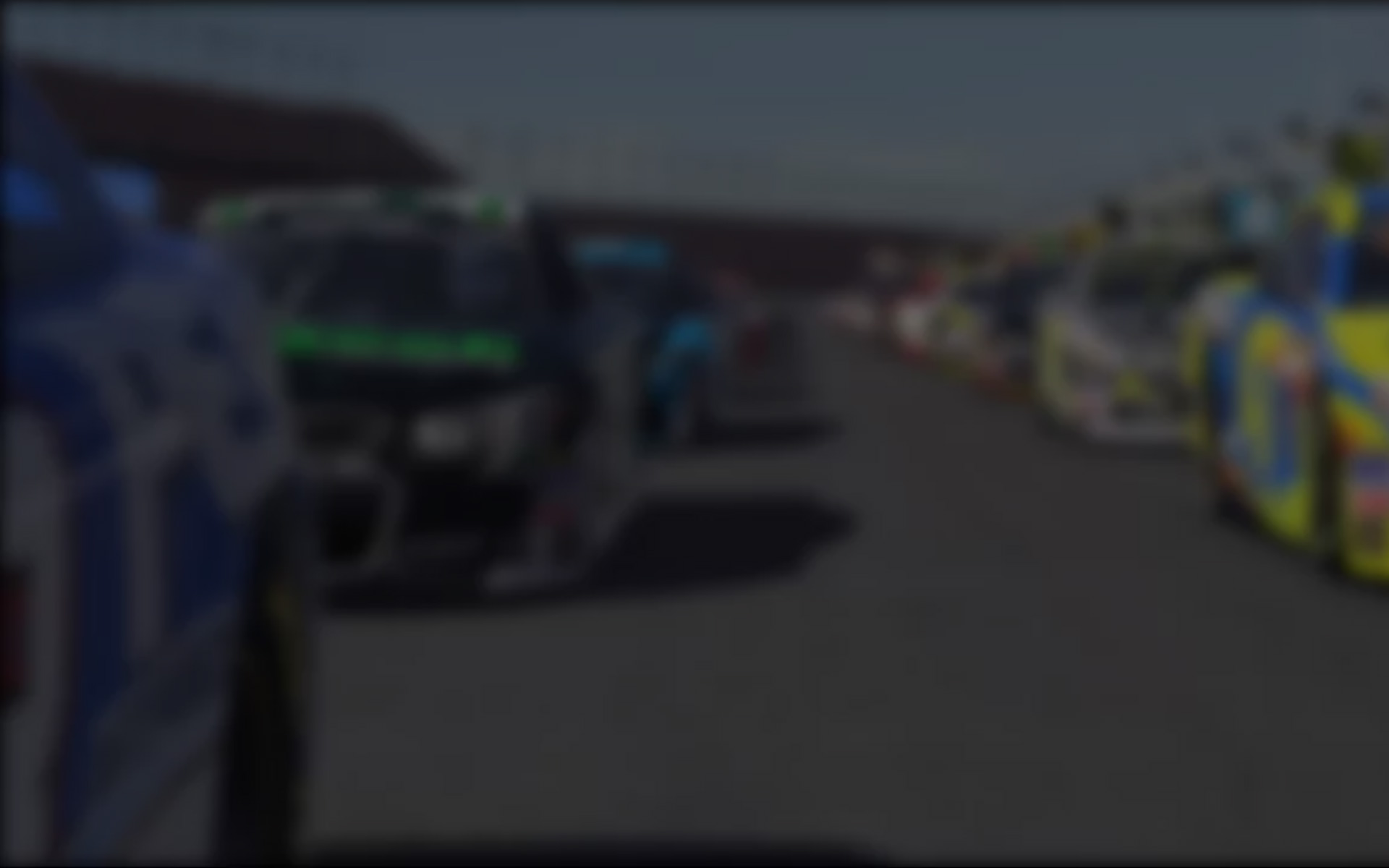 April 14th, 2020 by Jason Galvin
Sage Karam is sick and tired of Watkins Glen International.
But he's not tired of winning there.
Karam captured his third virtual win at the track in an eight day span, dominating the SimXperience Grand Prix at The Glen Thursday night.
It was his first win of the season in the Lionheart Retro Series presented by DMLC Racing Channel, and his second-consecutive Watkins Glen win in the series.
"I am absolutely sick of this place, I'm ready to get out of here," Karam said laughingly after the race. "But obviously winning is great, and this place has been really good to me."
Karam also won the Lionheart IndyCar Series presented by First Medical Equipment race at Watkins Glen one week ago, making him the first driver to pull the double in the Lionheart Racing Series powered by HyperX this season.
Karam also handily won the IndyCar iRacing Challenge event at Watkins Glen.
"I did so many laps for the IndyCar race we did here in Lionheart, and then the Challenge race we did," Karam said. "I've been non-stop on the sim. It's pretty impressive that my girlfriend still loves me."
Karam led every lap from the pole, a feat he also accomplished in 2019. Alex Saunders, the 2018 series runner-up, came home second, nearly seven seconds behind Karam.
"This was my first experience with the Lotus on the new tire," Saunders said. "I found it was enough of an experience just trying not to wreck it, so I was kind of happy to just ride around with myself."
The battle for third ended up riveting fans over the final laps, as Aaron Morgan first passed, and the held off road course ace George Sandman for the final podium spot.
"I never thought coming into this week I'd be racing George," Morgan said. "I can't believe I actually passed him on track. Exceeded my expectations by far."
Richie Hearn captured his first Lionheart top-five with his fifth place finish.
Defending series champion Ryan Otis had an eventful race. Otis first spun while battling inside the top-five, and then incurred damage in a crash with Jorge Anzaldo and Ricky Hardin, among others. Otis rebounded to finish 14th, the final car on the lead lap, but it wasn't the result he was looking for.
20 of the 33 drivers to start the race made it to the end, with numerous single and two-car accidents eliminating or hampering the efforts of strong cars.
Sandman extended his points lead to 13 over Karam, who jumped all the way to second with his win. Saunders sits third after two rounds.
The Lionheart Retro Series presented by DMLC Racing Channel heads across the pond to Donington Park for the inaugural Classic IndyCar Series Grand Prix of Donington on Thursday, April 16.
The race can be seen live on the iRacing eSports Network, with Global SimRacing Channel producing the action, at 10:35 p.m. EST.
---
You may also like...
---