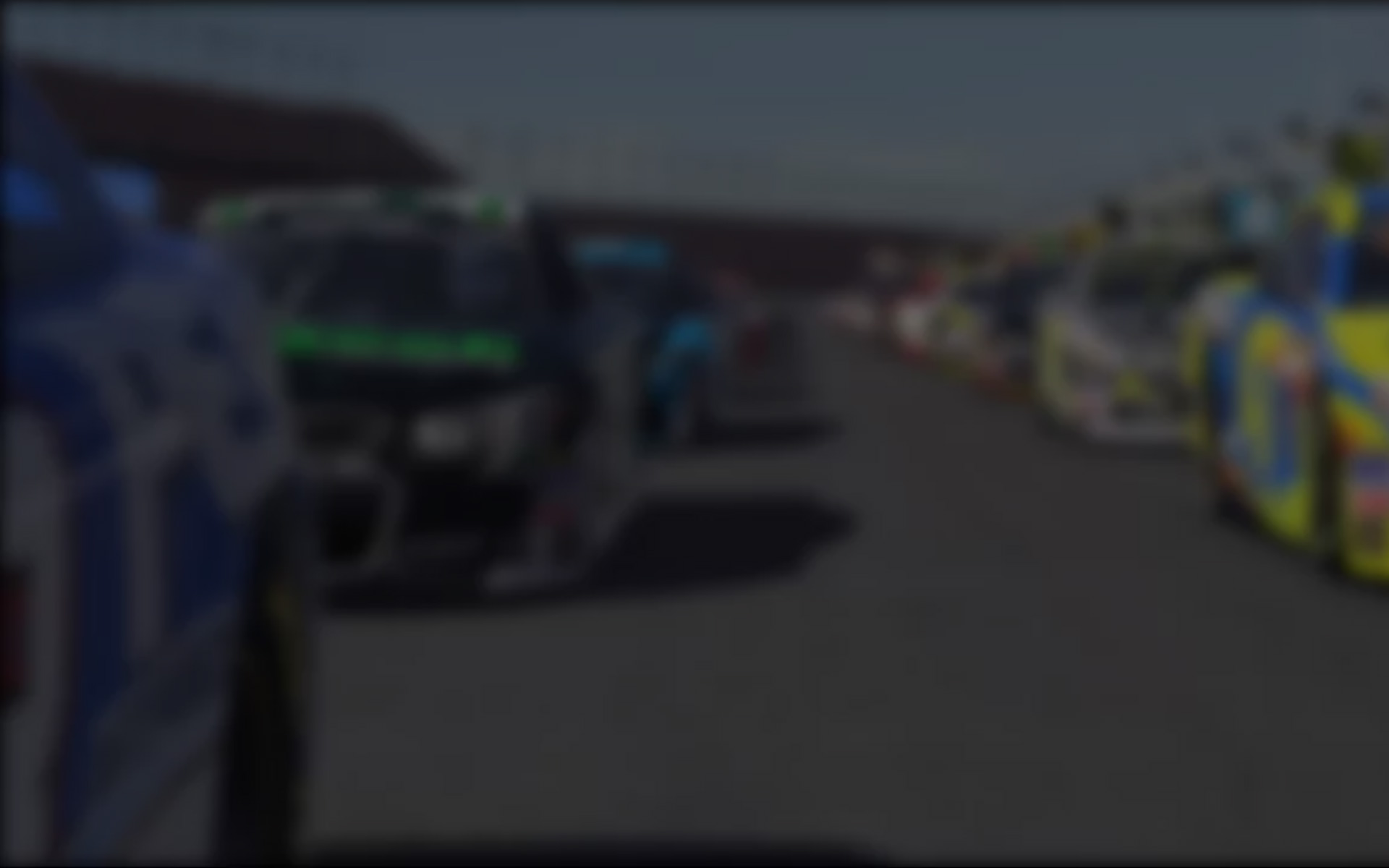 This past weekend produced a multitude of Daytona 500 winners.  Trevor Bayne won the opening round of the 2011 NASCAR Sprint Cup Series on Sunday, of course, but Saturday saw 37 different iRacers take checkered flags in the iRacing.com Daytona 500, Round Two of the 2011 World Tour of iRacing.com.
In reality, however, there were more than 1800 winners in the iRacing.com Daytona 500 as every sim racer who registered for either one of Saturday's sessions earned $5 in iRacing.com credits.  Gabriel Solis of Texas won the top-rated split, coming home just .084s ahead of an even closer battle for second between Salvatore Rossi (NY), Michael Conti (NJ) and David Rattler (PA).  That was hardly Saturday's only close finish.  No fewer than a dozen splits were decided by less than a tenth of a second, with NASCAR Nationwide Series rookie Timmy Hill (Atlantic) edging Michael Smith (Virginias) by a scant .031s in the day's closest finish.
Other winners of the iRacing.com Daytona 500 include Jean Costa (PA), Steven Steffen (Carolina), Rodney Kramer (MidWest), Chad Schilling (Carolina), Martin Backer (Mid-South), Darrin Busch (Plains), Tony Stevens (Carolina), Corey Harrelson (Carolina), Frank Hudson (IL), Douglas Lemire (Western Canada), Alex Warren (IL), Bruno Le Doare (France), Shawn Sage (Virginias), Robert Björkman (Scandinavia), Vincent L'Herbier (Western Canada), William Ridgeway (Carolina), Richard K Sprayberry (GA), Lane Belue (Carolina), Kevin Gram (West), Anthony Roselli (NJ), Chris Wonnacott (Eastern Canada), Cabot Robinson (Plains), David Mays (Mid-South), Javier Lorenzo (Iberia), Jerome Hodges (NY), Colt Christian (GA), Kyle Schickling (West), Michael Hungerford (West), Timothy McFarland (CA), Jerry Favorito (NY), Cameron Caldwell (Virginias), Martin Mew (England), Greg Bond (Scandinavia), Mike Broda (OH) and Steve Sandlin (Carolina).
In addition to Rossi and Smith, the roster of runners-up includes Alex Kan (Central Eastern Europe), Paul E Cline (Carolina), Rick Savage (Northwest), Jacob Fyfe (Virginias), Dezza Murray (Celtic), Mike Oppenheimer (IL), Paul McCollum (NJ), Carson Downs (CA), Jack Ackley (FL), Roger Stewart (OH), Tyler Laughlin (Mid-South), Richard Falkenberg (TX), Paul Morin (Eastern Canada), Rodney Harris (FL), Robert Cottell Jr (OH), Barry Jacobs Jr (PA), Bud Weissert (Northwest), Peter Carroll (FL), Thomas Retkowski (FL), David White (MA), Timothy Johnston (Carolina), James Mullins (Virginias), Don Ashton (Eastern Canada), Albert Sirvent (Iberia), Rick Mcmehan (Carolina), Dale Alley (New England), Kent Hinshaw (IN), Marc Heymann (DE-AT-CH), Tom Eurton (CA), Chris Cinnamon (Western Canada), Howard Downton (Eastern Canada), William Greene (Virginias), Shawn Pulver (Carolina), Mike Richmond (MidWest) and Terry Nightingale Jr (Australia/NZ).
Joining Conti on the third step of the virtual Daytona International Speedway's crowded podium were Chad Coleman (GA), Christopher Di Benedetto (NY), Andrew Berger (PA), Derek Roeleveld (Eastern Canada), Dennis Brasfield (Mid-South), Mike Grandy (NY), Tim Wyels (Plains), Robert Sievert (Plains), Nick Neben (Plains), Jérémie Bouvier (France), Alex Scribner (TX), Giovanni Mungin (PA), Mike Dyer (MI), Steve McGarvey (Eastern Canada), George Burns (NY), Todd Jewell (Mid-South), David Osborne (Carolina), David Cliff (Western Canada), Bob Berry (NJ), Benjamin Lindsay (Carolina), Troy Stewart (Western Canada), Mark Gomez (NJ), Nick Hill (New England), Jason Perry (Mid-South), Michael Young (FL), Joshua Gayman (West), Michael Hogg (Celtic), Darwin Meints (MidWest), Philip Wynne (GA), James Postrell Jr (MI), Mark Johnston (Carolina), Brandon Phillips (West), Dino Boni (England), Justin Watson (IL), Alton George (Mid-South) and Brooks Rayborne (West).
The three top qualifiers were Dave Vincent (MI) at 47.094s from Arthur Lucas (Virginias) at 47.097s and James Curtis (OH) at 47.098s while fastest lap of Saturday's competition was recorded by Joey Schmidt (Benelux) at 46.459s.
---
You may also like...
---