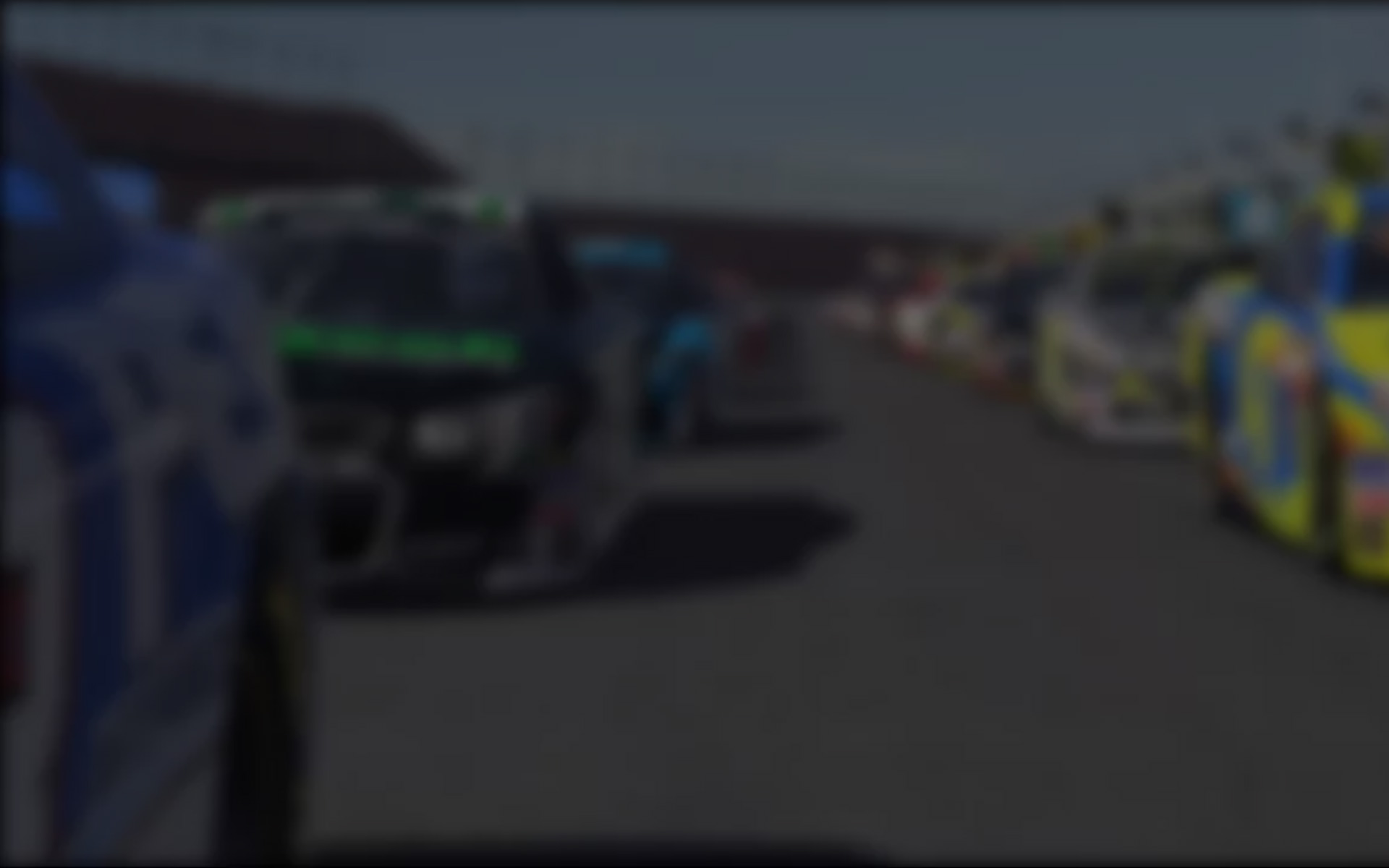 In a closely-fought 53 laps around the virtual Suzuka Grand Prix Circuit, Hugo Luis claimed his second victory of the 2013 iRacing.com World Championship Grand Prix Series and extended his lead in the points table. Although the Brazilian had seized pole position with a lap time of 1:30.448, once the green flag dropped he found himself chasing his My3id team-mate, the fast-starting Martin Krönke.
Luis followed in Krönke's wake for the ensuing 23 laps, until the German headed to pit-lane to make his stop for fuel and tyres. As a result of Kronke's slow out-lap, when Luis and Greger Huttu took to pit lane for their service a few laps later, his front-running position had become third.
"The start of the race obviously wasn't far from perfect for me and I was able to take the lead before Turn One," Krönke explained. "The first stint however wasn't as good as it needed to be. I lacked a bit of pace in the first five laps and in the last three or four laps of the stint. That, combined with a bad out-lap after the pit-stop — I didn't manage to adjust my driving to the high fuel load quick enough — made me lose P1 and P2 when Hugo and Greger went for fuel and tires."
Back at the front, Luis set about keeping Huttu at bay.  Huttu himself had dropped to fourth behind Aleksi Uusi-Jaakkola at the start and had to fight his way back to the rear of the 2011 champion's Williams-Toyota FW31. "It was now time to push as Greger was faster when the car was lighter, while fuel probably didn't seem to be enough to finish the race," Luis told inRacingNews. "I tried to save for a few laps and it would be ok to start pushing again and finish the race. And Greger coming to my gearbox, of course."
Despite Huttu's continuous attention, Luis was able to hold his first place, although as they came to the line to take the chequered flag, the Finn was almost in striking distance. "In the last lap I took it easy to avoid any stupid mistakes and he was smelling my rear already. Nearly a photo finish. Was a quite cool race!" Luis added.
"I took it easy to avoid any stupid mistakes and he was smelling my rear already." — Hugo Luis
For Huttu, after qualifying third and dropping to fourth early in the race, the runners-up position was a positive result. "On lap five Aleksi made a small mistake in Degner 2 and I eventually got a run on the back-straight and made a pass into the chicane which he didn't fight too much," Huttu shared . "For the rest of the first stint I tried to keep the gap as small as possible to Martin and Hugo in front of me. Managed to do that pretty well but I should have been one second closer to Hugo which might have allowed me to take the lead after the pit stops. But at least I came out of the pits right in front of Martin and into P2 which wasn't looking likely after Lap One, so I was pretty happy after the race with how things went. Hugo and Martin were both fast, congrats guys!"
Once Huttu re-taken third position, it was a question of damage limitation for Orion Racing's Uusi-Jaakola. The Finn had looked set to cruise to fourth place and his best finish of the season, but a late charge by Luke McLean meant an advantage of several seconds had dwindled to just three-tenths by the time they crossed the finish line.
"After couple laps I did one mistake and then Greger passed me on the chicane." Uusi-Jaakkola said. "After that I were just trying to push hard as I can and kept my position after pits. Luke were really long first stint so he was very fast on last 20 laps. Gap were four-seconds after pits and he closed the gap fast. After all managed to kept him behind and finish one of my best races."
As Uusi-Jaakkola noted, Team Redline's McLean was playing out one of his infamous 'brim the tank and go' strategies for his Suzuka race – one which has earned him success this year and last season, including a top-five finish for Round Three. "Whether it was me or the car, I felt much more comfortable after the stop and seemed to be able close the gap pretty quickly," McLean wrote of his battle with Uusi-Jaakkola. "With about three laps to go I was very close into the final chicane and Aleksi seemed have brake a bit earlier and myself later and I had a terrifying moment, my heart was out of my chest. Thank goodness we missed each other, and after that I kinda decided to be happy with fifth."
Suffering from technical problems, McLean's team-mate, Atze Kerkhof, was only able to muster a sixth place finish, although the Dutchman did set the fastest lap of the race with a time of 1:31.329. Kerkhof who had claimed successive podium finishes up until this point, took the flag clear of Jake Stergios, who was defending seventh position to the finish line.
Staring from ninth position, Stergios made a leap of two places on the opening lap, getting past Mogar Filho and Yudai Narumi. As the laps counted down, Stergios held onto his seventh spot and looked set to breeze to the line, but with 10 laps remaining, Narumi mustered a comeback and latched-on to the American in the closing stages. For the final five laps, Narumi eyed Stergios' gearbox looking for an opportunity, but the Japanese based sim-racer couldn't force a mistake and had to settle for eighth at the finish.
After dropping spots to Stergios and Narumi, the aforementioned Filho secured a comfortable ninth position ahead of Andre Boettcher, who was the only top-ten placing to have started outside the first five rows of the grid.
With three rounds of the iRacing.com World Championship Grand Prix Series complete, Luis heads the standings table, with two victories to his name and 140 points. Adrift of the leader by 15 points, Huttu is clear of his third place team-mate, Kerkhof, by 22, who has Stergios and Krönke a further 25 and 37 points behind.
Round Four of the Championship heads to the expansive Road America. Can Luis continue his momentum at the top of the leader-board, or will Huttu return to winning ways? Tune in to iRacing.com/live to find out, then read all about it at inRacingNews.com.
---
You may also like...
---