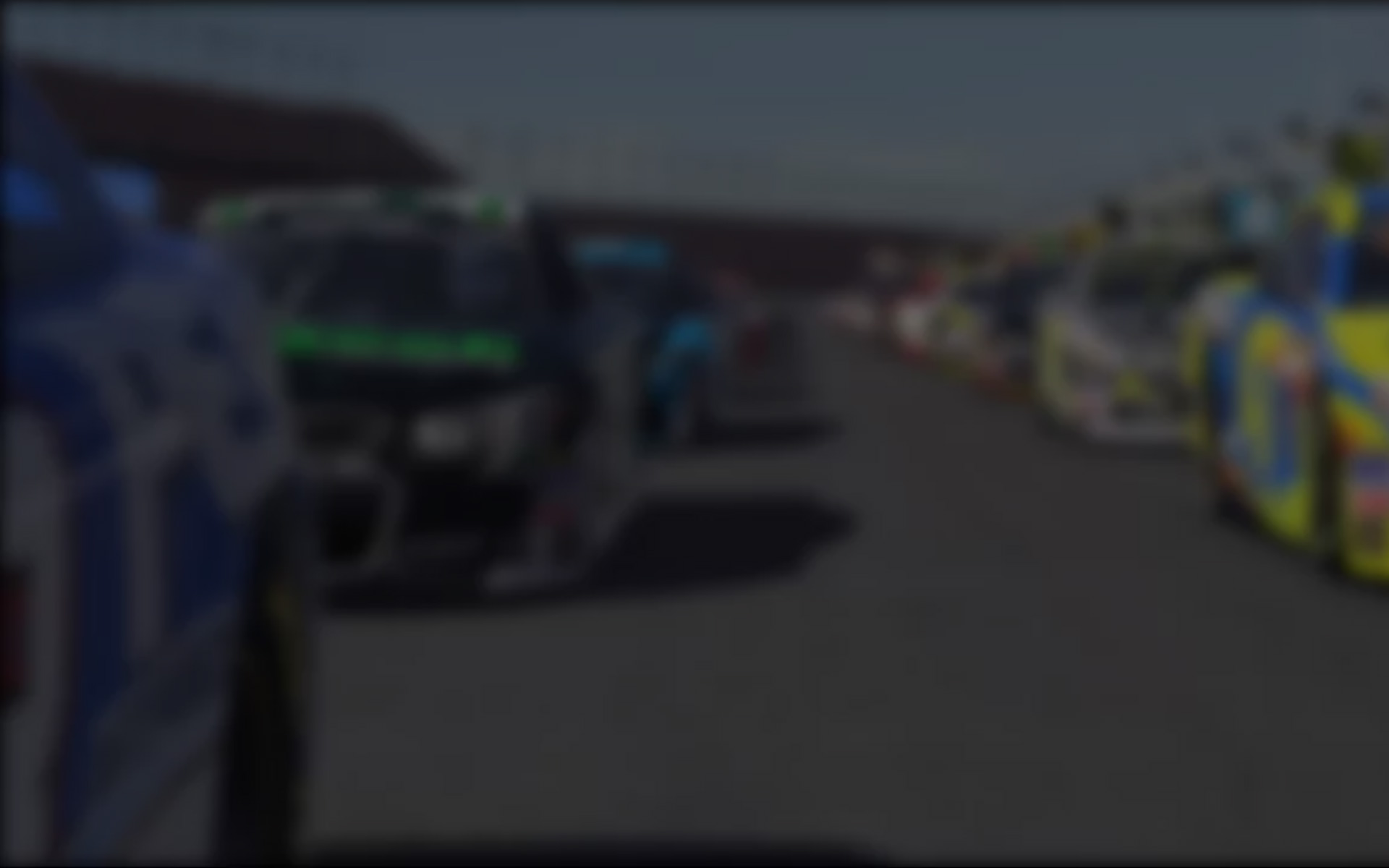 In the final race of the 2013 iRacing.com World Championship Grand Prix Series, Hugo Luis powered to victory at the Circuit Gilles Villenevue, aka Montreal. It was the series first visit to iRacing's latest track rendition, and whilst Greger Huttu wrapped-up his third championship title two-weeks ago, there were still several placings to be decided.
Making his first appearance in pole position was Max Dell 'Orco, who set a lap time of 1:13.931 to start the race at the sharp end of the grid. His placing in the No.1 spot would be brief, however, as Luis made short work of passing the Italian at the drop of the green flag. Undeterred, Dell 'Orco stayed on the tail of the 2012 champion, never letting Luis get away by more than 1.5 seconds in the opening segment.
Luis and Dell 'Orco continued to set the pace, and create a small breakaway, until lap 42, when the pole-sitter made his scheduled visit to the puts for fuel and tyres. This not only handed Luis the initiative to establish a clear lead, it allowed the likes of Atze Kerkhof and Huttu to make-up ground.
Kerkhof had started proceedings in fourth place before moving into a potential podium spot at the first corner with a pass on Mogar Filho. Needing a third place or better (if Luis was to win), to secure second in the championship, Kerkhof broke free of Filho, who now had his mirrors filled with the sight of Huttu. The Finnish sim-racer had an uncustomary poor qualifying that left him seventh on the grid, but by lap-five, he was up to fourth and chasing his Redline team-mate.
Huttu and Kerkhof pitted on Lap 44 and, once they rejoined, their two-car-tango was ahead of Dell Orco, in second and third respectively. Meanwhile, My3id's Luis was continuing to set the pace in first place, and by the time he'd taken service on lap 50, his lead over the Redline pair was 14 seconds. Unchallenged and out of sight, Luis continued his charge to the finish line to earn his fifth win of the season by 15 seconds.
Behind Luis, the Williams-Toyota FW31s of Kerkhof and Huttu continued to run within a few tenths of each other, as they played on a team stalemate to the chequered flag, a few seconds ahead of Team Foracer Ajira's Dell 'Orco. Saying that, his fourth place was challenged by Olli Pahkala, who's certainly made an impression on the championship as a Pro series qualifier. The Finn began the race in eleventh, and by the end of the opening lap was up to eighth. Then with passes on the likes of Stephen Michaels, Martin Krönke, and Filho, the 'rookie' was into the top-five after 10 laps. Even more impressive was his ability to charge down Huttu, and sit on the world champion's gearbox for the majority of his first stint. On Lap 41, Pahkala pitted, and by the time those around him had done the same, he was back in fifth place, and hounding Dell 'Orco. Although Dell 'Orco had the occasional falter, Pahkala was unable to capitalise, but still finished the online race a respectable fifth.
Krönke's 70 lap race around the Montreal circuit brought him no net gain. Whilst he'd worked his way past Filho for a potential top-five placing, Pahkala's impressive run sent him back to sixth, where he'd started. And there he remained, before and after his pit-stop, before coming to the finishing line.
Andre Boettcher's journey to a seventh place finish was a topsy-turvy affair. By the end of the opening lap he'd gained a spot to be ninth, but then the German headed backwards. With 30 laps on the board, he'd dropped to thirteenth, as Isaac Price, Antoine Higelin, Davy Decorps and Illka Haapala had all made their way past. That was soon to change though for Boettcher. Pitting on lap 51, the My3id sim-racer leap-frogged his way into seventh, a place he held until three laps remained.  At that point Michaels was swarming all over his gearbox. But in the process, Michaels collected a course cutting penalty that meant despite crossing the line in eighth, inches away from Boettcher, he'd be demoted to tenth in the final reckoning. This penalty also promoted Pro qualifiers Higelin and Price, who earned eighth and ninth respectively at the line.
Whilst Huttu claimed his third world title in the previous round, Kerkhof's second place finish at Montreal meant the Dutchman secured the runners-up spot in the iWCGPS, six-points ahead of Luis. This earns them $3000 and $1500 respectively in prize money. Ending the season fourth is Jake Stergios, who bested Krönke by 29 points.
At the other end of the scale, Ben Cornett, Teemu Iivonen and Marcus Caton squeezed into the final top 25 positions, meaning they gain automatic entry into the 2014 iWCGPS. Missing-out by just a handful of points were Daniel  López and Paul Ilbrink, who will have to contest this winter's iRacing Pro Series if they wish to compete at the highest level of sim-racing next year.
---
You may also like...
---