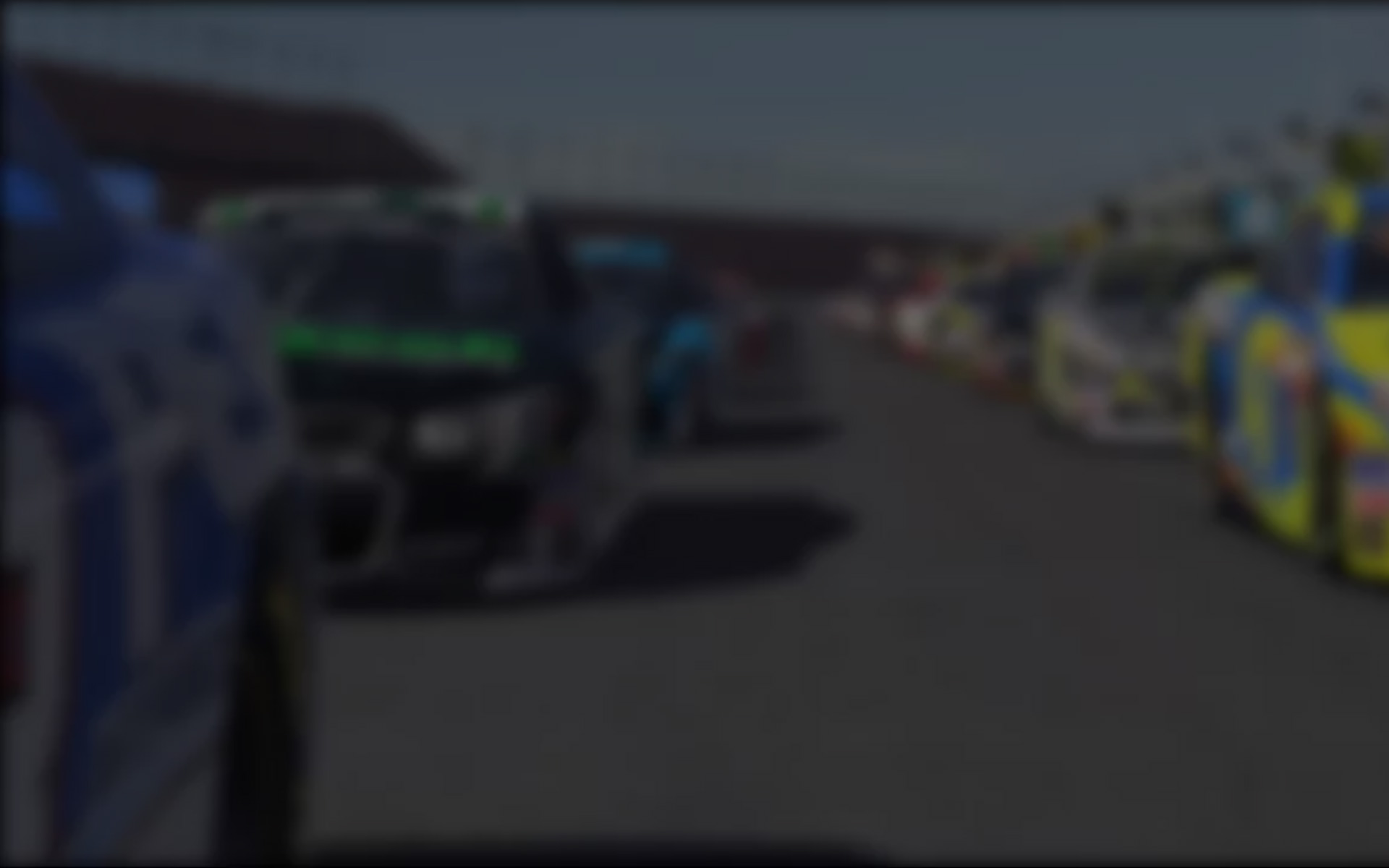 Week Four of the NASCAR iRacing.com Class B Series headed to its first true short track of the season in the form of the Iowa Speedway in Newton, IA.  While Iowa proved to provide some fantastic racing, it also saw drivers lose their cool as well.  In the end, the same guys you've seen before would come out on top at the end of the week.
In total, 768 sim racers took to the Iowa short track in search for a victory.  Of those, 237 posted a qualifying time, with Ryan Luza turning the fastest time of the week at 22.362s.  Justin Brooks clocked the second fastest time followed by Armando Vargas, Greg McKinney and Jeffery Parker.
Friday night's 4723 Strength of Field race saw Luza start from pole and dominate the one hundred and twenty lap online race, leading all but one lap to finish 1.351 seconds ahead of Greg McKinney.  Brandon Jerrell started sixth but crossed the line third ahead of Vargas and Dylan Cecce while Brooks, last week's SoF race winner, came home sixth.
Jerrell takes over the top spot in the overall points following Iowa, having earned 1019 points through four weeks.  Matthew Wright2 sites second, 136 markers back of Jerrell.  David Cater moves to third following Iowa week followed by Tyler D Hudson and McKinney in fifth.  With his 300 point effort in Friday's SoF race, Luza sits twelfth after four weeks.
Week Four saw a couple of drivers top more than twenty starts for the week.  Ryan Manning ran 22 official races while Jonathan Dickert took 21 green flags.   Luza picked-up the most wins in Iowa, seeing the checkered flag a total of seven times.  Ian Hann and Dickert both collected a dozen top five finishes, while EJ ORourke saw the green flag first eight times.
This week the NASCAR iRacing.com Class B Series heads to the lightning fast Atlanta Motor Speedway in Hampton, GA.  Can anybody catch Jerrell for the overall points lead?  Will Hudson show after missing Iowa?  Find out next week right here at inRacingNews.com.
---
You may also like...
---