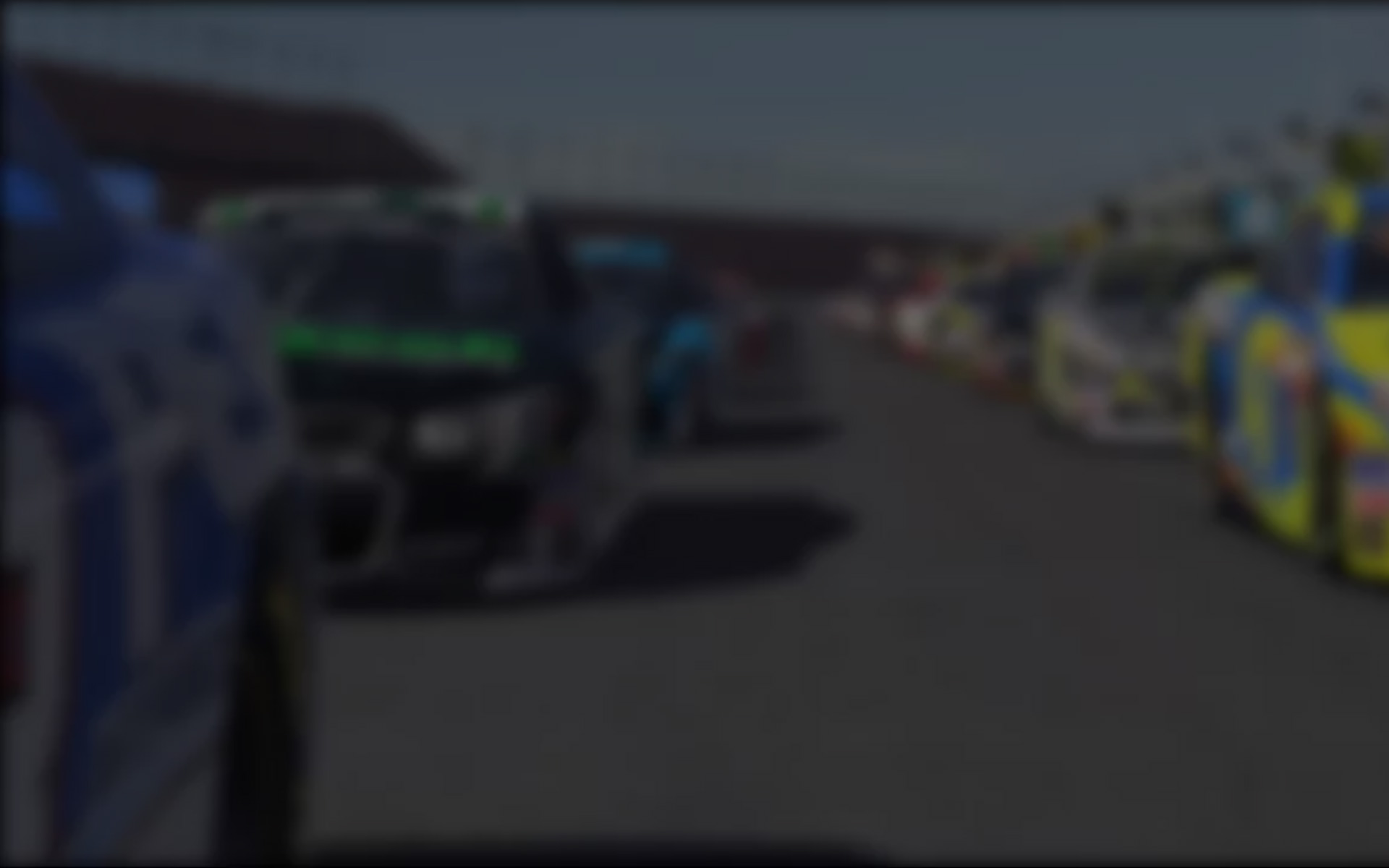 The second round of the 2012 Premier GRAND-AM iRacing.com Online Sports Car Series, the online championship for digital replicas of the Riley MkXX Daytona Prototype and Ford Mustang FR500S, headed to Barber Motorsports Park in pursuit of its 2012 sim-racing class champions. The GRAND-AM sanctioned series, closely mirrors its real-life counterpart, with visits to classic circuits such as Daytona International Speedway, Virginia International Raceway and Lime Rock Park, awarding each class champion $1,000 in prize money at the end of the season.
Daytona Prototypes
Making his first Daytona Prototype appearance in the 2012 season, Evan Maillard marked his return to the championship with an outright victory at the Barber Motorsports Park, one better than a second place finish in his first race of the day. The Frenchman, who claimed a weekend best of 248 points for his win, started from pole position.  Despite some early pressure from England's Scott Michaels, Maillard was able to sail to the chequered flag with nearly a one-minute advantage over Brazil's Eduardo Prado.  Even though he was unable to challenge for the win in the one-hour race, Prado did claim the second highest points tally at BMS – 227.  That would be 28 more than Rygh Galloway, who ended his 69 laps in third position on the track and fifth in points on the week.
Claiming his second win of the 2012 Premier GRAND-AM Series, Blake Townend made an untouchable charge from flag-to-flag to net 219 points, the third highest total of the week. The Englishman picked-up where he left off in the opening round at Daytona , besting New Yorker Christopher Roberts to the line in dominant fashion over 70 laps of online racing. Although Townend was the man to beat at Barber (at least on paper), Roberts finished the race a mere three-seconds back of the winner, and even led a couple of laps during the 'pit-stop shuffle.'
Finishing in fourth in the same race behind Townend, Roberts and Maillard, Anthony Roselli scored 172 points, enough to place the American in sixth position at the end of the weekend. Top-five finishes for Kurt Krumm and Joao Pinho, place them seventh and eighth respectively for Round Two, whilst Jarno Viljanen secured ninth ahead of Renato Dornelles, despite the latter claiming an outright victory in his only race of the weekend. Similarly, although Mark Eggleston was one of four drivers to take a win in the Daytona Prototypes at Barber Motorsports Park, the Englishman was only placed in seventeenth position for Round Two, once the 'strength of field' was taken into consideration.
With two rounds complete, Townend heads the Daytona Prototype leader board on 461 points, 34 more than Roselli, who holds a nine mark advantage over the third-placed Roberts.
Ford Mustang FR500S
Continuing his own going battle with Scott Michaels, current Premier GRAND-AM iRacing.com Online Sports Car Series Ford Mustang Champion Dave Gelink took top marks at the digital-rendition of the Barber Motorsports Park. In a reversal of fortunes from Round One, Gelink started in second position but grabbed the lead mid-way through the race, when Englishman Michaels found himself embroiled in an on track incident. From there, Gelink never looked back, and held on to claim Ford Mustang class honours at the chequered flag, a result that earned him 244 points. For his efforts, Michaels took second second place and 209 marks, good enough for runner-up on the weekend.
A third-place finish for Kevin Parrish secured the American 174 points, 35 more than Jernej Zorec, who claimed fourth position in his solitary race of the week, and fourth in the weekend standings for Round Two. A class victory for New York-based David Jacques, his first of the season so far, earned him a 135 point haul, ousting Loren Bateman from fifth in the weekend standings, and Alexandre Caetano, who also secured a virtual Ford Mustang class win. Podium finishes for Jonathan Butel, Darren W Jump and Edmund K Friedman, sees the trio occupy eighth, ninth and tenth respectively.
Despite besting Michaels at BMS, Gelink continues to trail the Englishman in the overall standings, albeit with a small margin of 94 points. As the Premier GRAND-AM iRacing.com Online Sports Car Series heads to Homestead-Miami Speedway for Round Three, Jacques occupies third position in the overall Championship standings, with Parrish and Maillard (who has made just one Ford Mustang appearance in the 2012 season), just a handful of points behind.
Images courtesy of Blake Townend
---
You may also like...
---