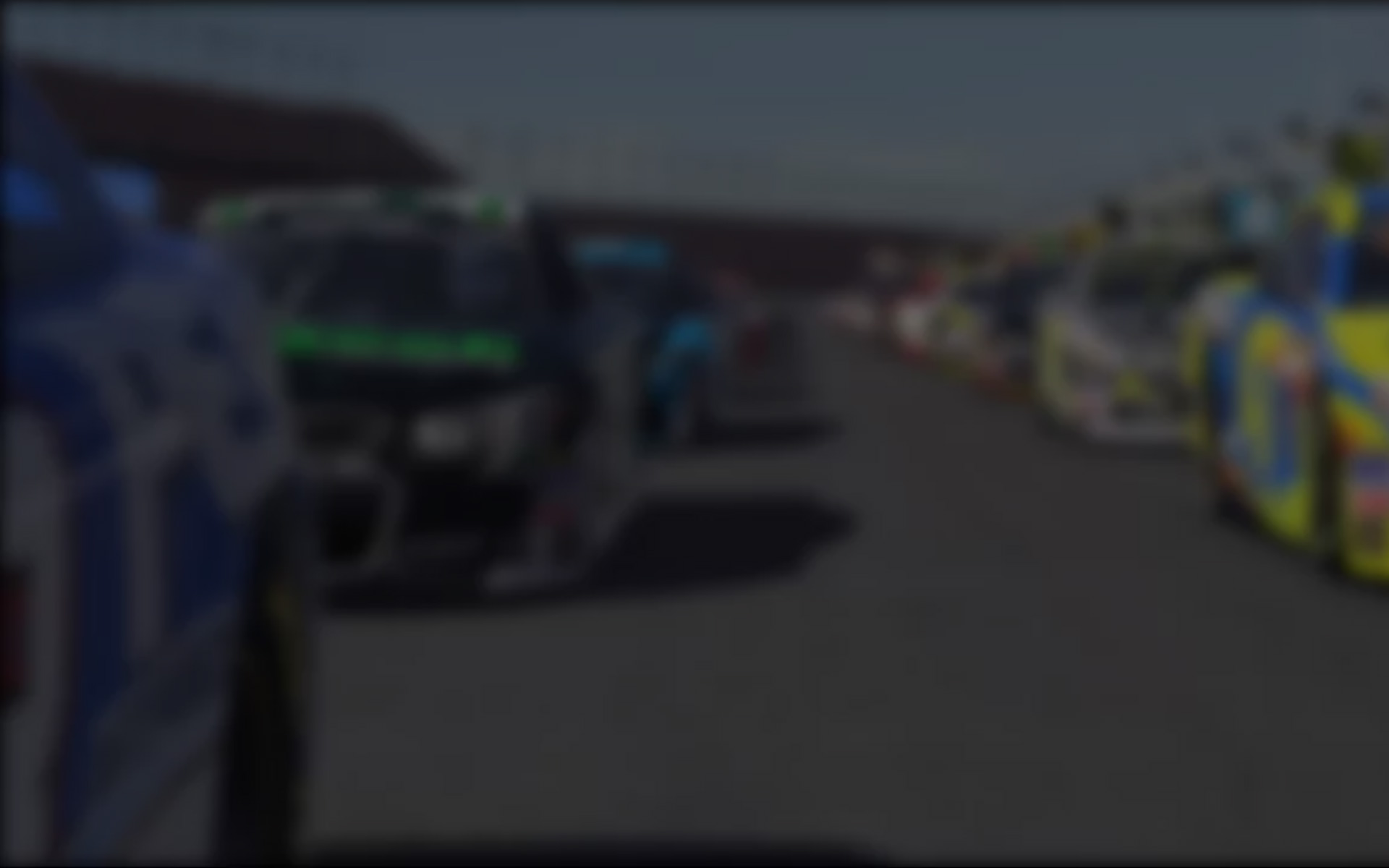 As the NASCAR Sprint Cup Series proved this past weekend, Martinsville Speedway is one of the toughest, most unpredictable tracks on the circuit. It was much of the same story as the NASCAR iRacing.com Class A Series followed their physical world counterparts to the tricky oval in the Virginia countryside. Many would compare the half mile paper clip shaped track to a road course, in the way you need to hustle the car into the corner and under breaking. It is an art form that few can master, which provides surprise winners, and leaves some top sim racers scratching their heads.
One man who is no stranger to the top is Jared Crawford, as he proved once again he can get the job done at any track, no matter the difficulty. Crawford absolutely man handled the 5535 Strength of Field race, leading all 130 laps en route to a victory and 352 point payout. While Crawford was out front setting the pace, his rival in the points standings Jason Karlavige was mired back in traffic having to settle for a third place finish. Among the top two Division One drivers was the surprise second place finisher, Richard Dussett.
A few other surprise drivers putting themselves among the top drivers this week were Casey Malone and Brandon Atkinson. Malone raced twice and while he wasn't able to make his mark in victory lane, he did put together a solid run earning himself a huge 315 points. On the other hand, Atkinson was able to stear clear of his 10 incidents in his only start, to put himself seventh of the 460 drivers who took part in the week's festivities.
Maybe it was the famous Martinsville hot dogs that kept a few drivers coming back for more, but there was definitely a handful of drivers that fell in love with something at the speedway. Once again Rick Savage led the way in starts with sixteen, edging-out New England's William Lyman by three. James Boyett and Paul Beardmore were the only other drivers with ten or more starts on the week. The win totals were much lower numbers with Scott Heckert leading the charge with three. Five other drivers, including NASCAR iRacing.com World Series Championship (NiSWC) drivers Michael Conti and Tyler Hudson, were tied with two wins.
Jared Crawford continues to slowly creep away from Jason Karlavige in the race to be the number one seed into the NASCAR iRacing.com Pro Series (NiPS). Crawford now leads by a still very narrow 37 points. The top two have set themselves apart from the field, with Karlavige holding a 369 point lead over third place Adam Gilliland. Philipp Geiss and the hard charging Casey Malone round out the top five Class A licensed drivers.
Next week for the NiCLAS is a bit longer of a track, but not much more banking to lean on as the series heads northeast to New Hampshire Motor Speedway. NHMS hosted a huge race two seasons ago, which was a turning point for many bubble drivers hoping to lock their seat in the NiPS. The tricky, relatively flat one mile oval always leaves drivers wanting more from their setups. However to win at this track drivers will have to put their setup woes behind them, and get up on the wheel and make it happen for themselves. It's always fun to watch, but even more fun to strap in and compete in the series for yourself. As always check back at inRacingNews.com next week for a full recap.
---
You may also like...
---