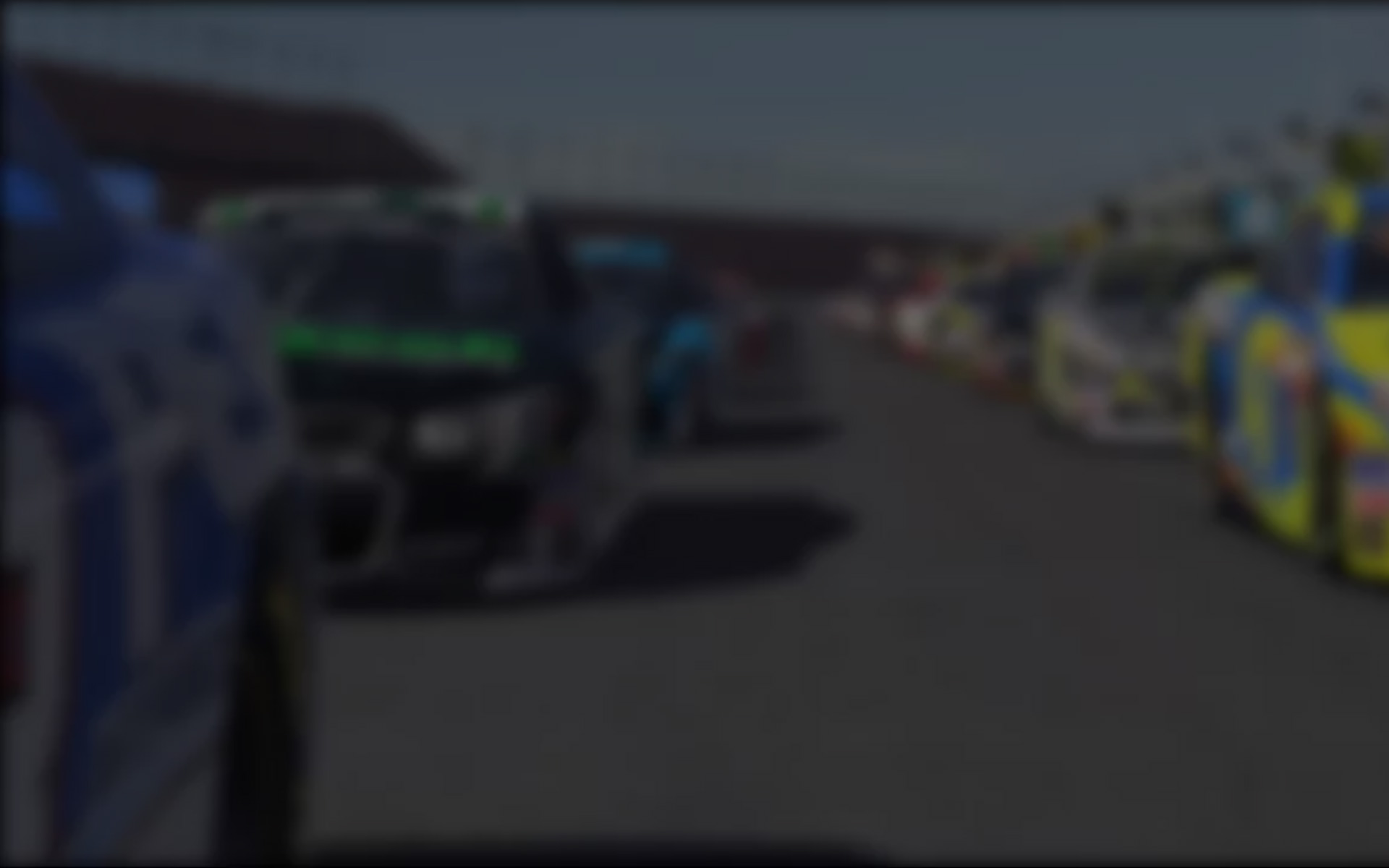 New Jersey driver takes two wins in two starts.
The NASCAR iRacing.com Tour Modified Series left Virginia in the second and third weeks of the season to head to North Carolina for three days of online racing competition. The uniquely configured Concord Speedway played host to Week Four of racing in the Class C division and the sim racers and their Tour Modifieds were more than ready to attack the tight track ahead of them.
Robert Sandt continued to rack-up victories in the division as he filled a hand in Concord. The five-time winner came home in third overall during the week but the most staggering number for the Pennsylvanian is his overall win total. Sandt has made 26 starts this season with only seven of those not including visits to victory lane! In comparison, he has thirteen more wins on the season than his two nearest peers – Ryan Field and Eric Mauriello. He also set the fast time in qualifying at Concord with a 14.810 second lap.
Speaking of Mauriello, he would be the one topping the field after all the points were tallied at Concord. The driver representing the New Jersey club won two races in Week Four, including the second highest strength of field (SoF) race. The 2351 rating race took place on the second night of racing as Mauriello topped fellow Division One driver Jerold John and Paul Wisniewski. The highest rated race of the week (2361) went green on Tuesday and was one of the five wins for Robert Sandt as he best John and Derek Copeland.
Division Two racer Rich Zimmerman sent a strong statement to his peers as he won in his only start on the week. The race, rated at 2290, was also a good one for Italian Matteo Bortolotti and Jonathan Dockery – the only two other drivers who joined Zimmerman on the lead lap at the end of 100 laps. Zimmerman would be rewarded with second place overall with Sandt, Mike Keirstead and Field completing the top five.
Sandt and Mauriello became the only two drivers with multiple wins in Week Four with Bortolotti, Field, John, Zimmerman and Herbert Engelhart having punched single admission tickets to Concord victory lane.
The track was tricky for some to grasp while others enjoyed the racing that Concord produced. "Concord is a tight and narrow track and guys are being stupid aggressive from lap one," commented Wisniewski after an early race. "I've just been patient and laid back and when my car isn't too damaged I've received a good finish out of it. The track is fun as hell to race on!"
"I've just been patient and laid back and when my car isn't too damaged I've received a good finish out of it. The track is fun as hell to race on!" – Paul Wisniewski
The overall standings see Mauriello (644 points) leading by 33 markers over Field. Sandt, Engelhart and Wisniewski complete the top five in Division One. Division Two leaders Kevin Nelson, Zimmerman and Jamie Damgar sit ninth, tenth and eleventh overall and are tight heading into Week Five. Nelson's lead over Zimmerman is nine points with three points being the difference between Zimmerman and Damgar. William Kabela leads the third division over Tim Mazour while Crankenstein Racing driver C.J. Conneally holds the advantage over John Gablinske in Division Four. Kevin Sockow holds 359 points in Division Five which is good enough for fifteenth overall in the standings with Chuck Carter sitting twentieth overall and second in Division Five.
Three counters is the difference between Division Six drivers Don Warrenburg and Jonathan Dockery while forty is the cushion for Crankenstein's Joe Gauthier over Scott Riggs in Division Seven. William Gray4 holds the largest point lead on his Division as the eighth division leader has built a 199 point buffer on Christopher Burgess. David Soja and Daniel Knight lead the bottom divisions after four weeks of racing.
At press time Mauriello had the upper hand in Time Trial competition at Concord. Sandt continued his impressive season with a runner-up position in the competition while Timothy Heard, Shane Kline and Jeff Sharp completing the top five with hours to go before the checkered flag. With the lead at Concord, Mauriello also shows as the overall season leader by a slim four point margin over Sandt. Keirstead, Heard and Sharp rounded out the fast five in Time Trials after four weeks.
Division leaders when it comes to Time Trials include Martin Brown, James Nelms, William Kabela, Jeff York, Corey Davis, Kyle St. Peter and Kurt Nutter (co-leaders in Division Seven), Donald Cushman, Chuck Shaw Jr. and Brandon Salvatore.
Next up for the NASCAR iRacing Tour Modified division is Stafford Motor Speedway. The Tour visited the facility twice in 2010 Season Four with Shawn Colley and Sandt capturing multiple wins in the latest visit to the Connecticut track on Week Eleven on that season. Will it be another Untamed Motorsports win on Week Five or will we see someone shock the series and top the win mark set by Robert Sandt in previous weeks in 2011 Season One? You can find the answer to those questions here next week on inRacingNews.
Until then, keep the hammer down and we'll see you at the track!
---
You may also like...
---