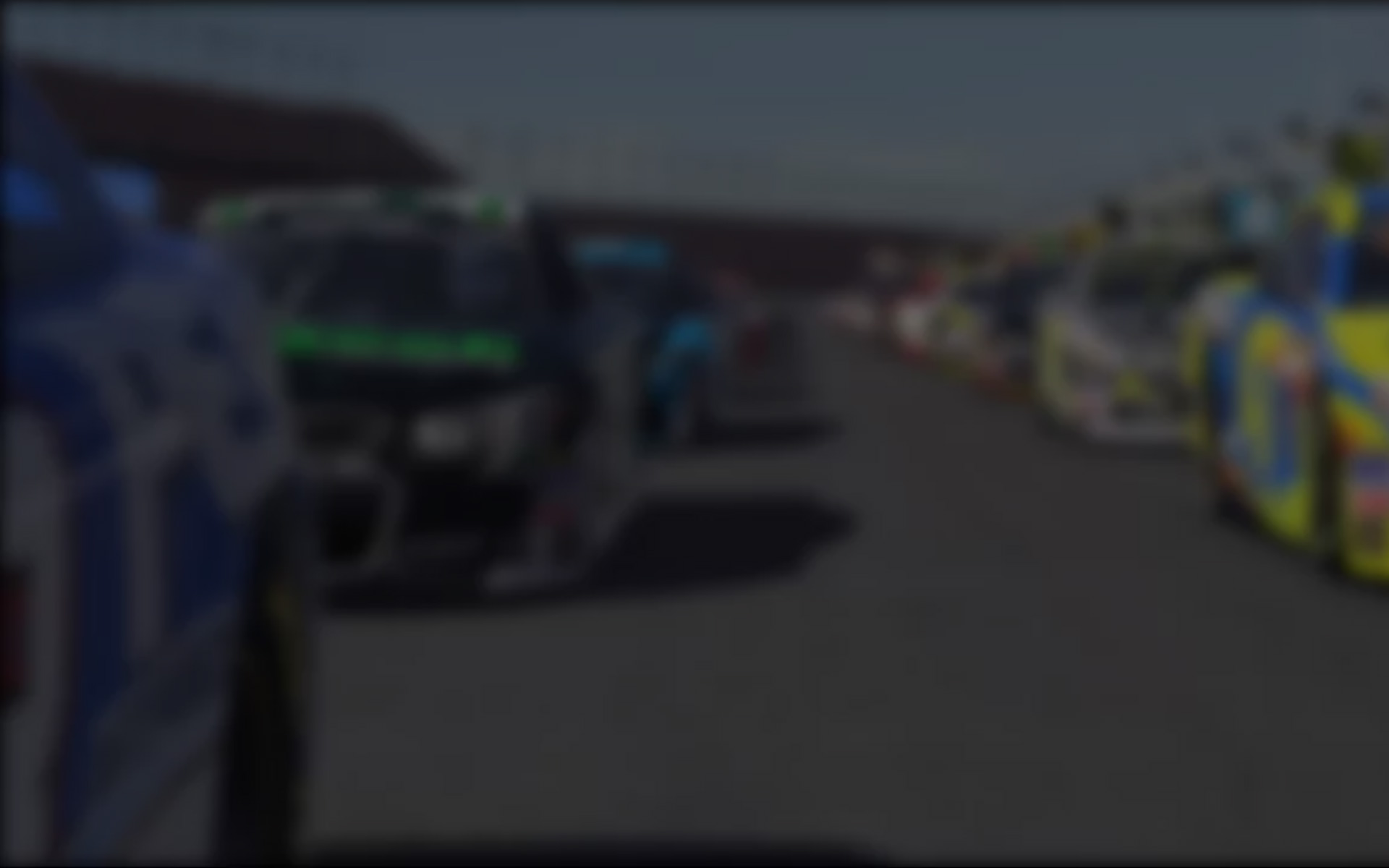 Bedford, Mass. (Sept. 17, 2019) – Max Cookson earned the 2019 eNASCAR IGNITE Series championship as well as a $10,000 racing scholarship Thursday night by taking the checkered flag at the virtual Martinsville Speedway.
Driving a NASCAR Whelen Modified Tour™ car, Cookson held off Sean Leasure by just under a second to secure the title and earn the cash prize, as well as test days in both a NASCAR Pinty's Series™ vehicle with Canada's Best Racing Team and a Legends car.
"I've won multiple go-kart championships, but nothing of this stature," said Cookson. "This is so huge. We devoted a lot of time and energy into practicing and turning laps – a big shout out to everyone who participated in those sessions. I missed the pole by who knows how small of a margin, but I'm glad I was able to get the lead on Lap 3 and hold onto it."
Steven Rosales, Hunter O. Johnson, and Austin Edwards completed the top five, as 10 of the 30 drivers to earn their way into the finale and complete all 100 laps. The eNASCAR IGNITE Series field was comprised entirely of 13 to 16-year-olds, each of whom made their way through an eight-week regular season in Legends cars, followed by a four-round playoff that whittled the field of championship-eligible drivers down from 50 to 30. This year's playoff rounds each saw the field move up to Whelen Modified Tour cars for the first time in series history.
"The 2019 eNASCAR IGNITE Series season featured talented young drivers, thrilling competition and excitement that rivaled last year's inaugural season," said Jusan Hamilton, director, racing operations and event management, NASCAR. "The series continues to offer racers a platform to showcase their talents and continue up the NASCAR developmental ladder, and we congratulate Max and all the competitors on a successful season."
Cookson entered the night sixth on the playoff grid and qualified less than a thousandth of a second behind Donovan Strauss for the pole. Cole Cabre and Parker Retzlaff, who combined to win all four playoff rounds leading into Martinsville, qualified fourth and fifth, respectively. Strauss led the first lap, but Cookson got past him before the first caution, a spin by Collin Slife. Retzlaff made his way up to second not long after, setting up the key battle for much of the race.
The race took a dramatic turn with under 20 laps to go, as Retzlaff, Cabre, Aaron Mulrooney Jr., and Dylan Ault all suffered wrecks within the first lap of a restart before the caution flag flew once again. From the inside line, Cookson went wide on the restart after spinning the tires, pushing Retzlaff into the outside wall where he bounced further down the track and into Briar Lapradd. When the field came back around Turns 3 and 4, persistent contact between Cabre and Ault resulted in another wreck, this time tying up Mulrooney, finally forcing another yellow and setting Cookson up for victory.
"Congratulations to Max Cookson for becoming the second-ever eNASCAR IGNITE Series champion," said iRacing.com president Tony Gardner. "Max drove a phenomenal race, avoiding trouble and withstanding pressure from some of the top young drivers on iRacing. We hope that his $10,000 racing scholarship and test days in NASCAR Pinty's Series and Legends cars will prove valuable to aiding his career."
Cookson follows in the footsteps of Zack Novak, last year's inaugural IGNITE Series champion. Novak currently races for Roush Fenway Racing in the eNASCAR PEAK Antifreeze iRacing Series™, where he is carrying the team's iconic #6 car to a playoff berth on the strength of three victories so far in 2019.
For more information on the eNASCAR IGNITE Series, visit www.iracing.com/ignite.
---
You may also like...
---