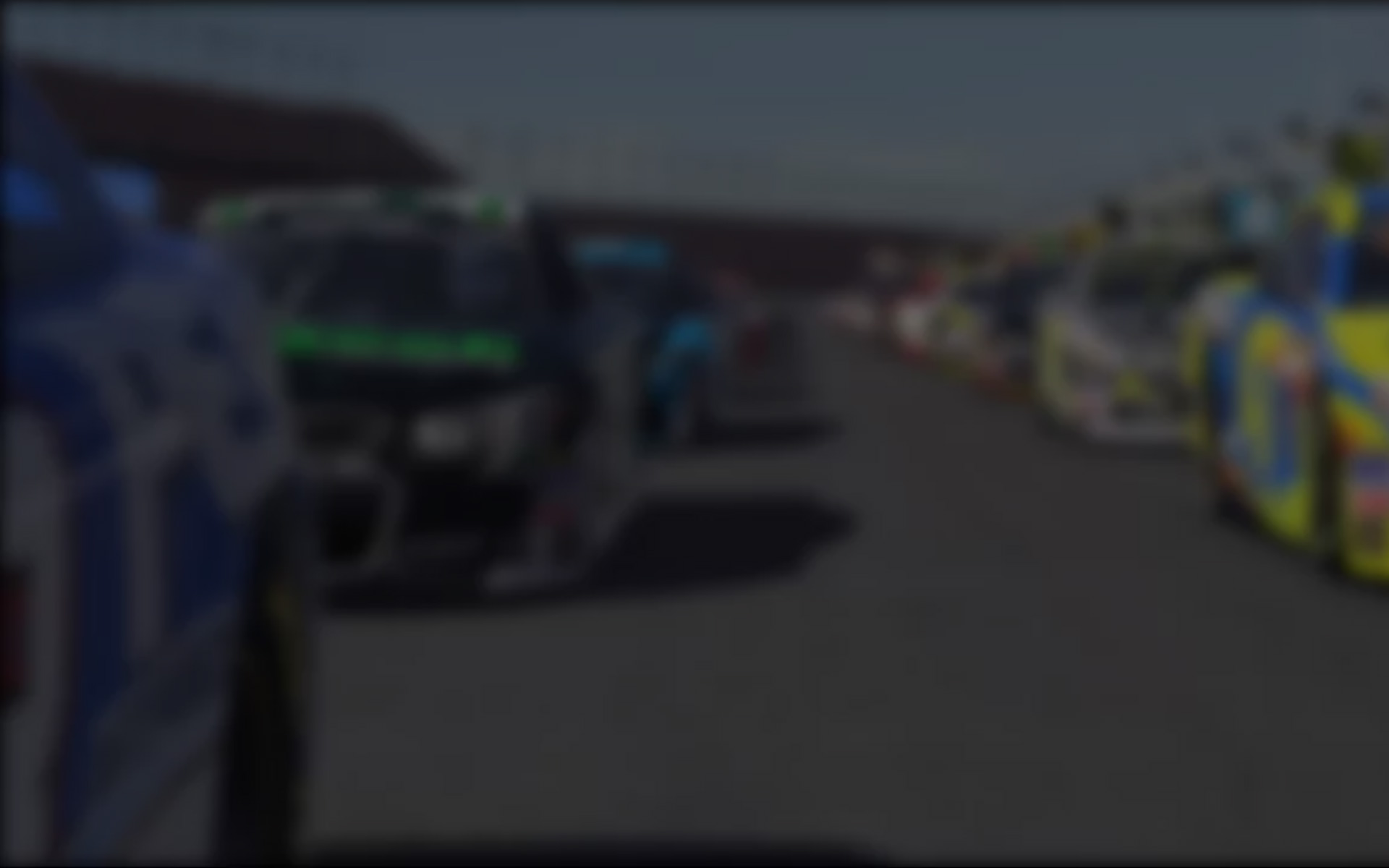 Defending iRacing V8 Supercar Season One champ Mitchell McLeod will not go quietly, despite his Season Two not going to as much to plan as he would have liked. At Canada's Mosport Park, he came out fighting and the McLeod magic returned.
After a reasonable start to the online racing season including a win at Watkins,  disappointments at Sebring and Zandvoort blotted McLeod's copybook. His season steadied with consecutive thirds at Road Atlanta and VIR behind the seemingly unstoppable Madison Down and Rens Broekman. At Mosport for Round 11, McLeod poled by barely four-hundredths from Down and Broekman. But, a pole is a pole!
The usual suspects filled out another packed grid of 25 with some top-split first timers or returnees such as Wayne Tolley, Lewis Dodimead and Jay Boving  in fourth, fifth and sixth grid respectively.  Mosport's fast, roller-coaster corners are all about hitting your marks Unless you are inch-perfect in your apexes here, you will keep sliding until you hit something, hard. This promised to be the typical, white-knuckled iRacing V8 Supercar ride.
McLeod got the jump in a relatively clean start for the field, but he could not shake Broekman who in turn could not shake Down. Not surprisingly, however, the dynamic trio had pulled a gap on the rest of the field and by lap ten there was around six seconds back to a train of Tolley, Scott U'Ren, Dodimead, Boving, Darrin Vouch, Colin Boyd and Richard Lock furiously nose-to-tail in the top ten. Tolley slipped up at Turn Five, losing fourth position to U'Ren, dropping back to an eventual eighth.
"I didn't have enough time, tyres or talent…" -Madison Down
Down was giving his rear tyres a serious workout chasing Broekman, with lurid slides through Turn One among others- this allowed the resurgent McLeod to pull a gap while these two had at it for second.
Action abounded further back in the pack as Wayne Harris was tapped by Dylan Gulson into the tight double-right hander Turns Five and Six on Lap 12. The pair went trackside and spreadeagled Christopher Larmour, Paul Larkin and Terry Nightingale in a messy little affair. Only Larmour and Harris ultimately survived.
Up front, Down was giving Broekman no respite and on Lap 13 into Five and Six, Broekman ran a tad wide, allowing Down alongside. But it took the youngster another half-lap to complete the pass, hanging on for grim death around the outside or inside of Turns Eight, Nine and Ten until finally dispensing with the Dutchman commencing Lap 14. With gritty determination from Down, and with Broekman giving him racing room it was great racing from the pair. "I focused on trying to run down Mitch but didn't have enough time, tyres or talent…" said Down, a little self-deprecatingly.
This had given McLeod all the breathing space he needed. He got the monkey off his back at Mosport, winning from Down, Broekman, U'Ren, Boving, Dodimead, Vouch, and Tolley, with Marty Atkins and the recovering Harris having pipped Colin Boyd for the final top ten positions in the closing laps.
Having done some tyre testing in an earlier race, McLeod knew just how hard he could push. "Good thing I did that because if I had gone all out at the start, Madison would have caught me…". The winner was relieved, more than anything."I've had a shocking string of races mid season…I'm pretty happy to still be 3rd in the championship."
---
You may also like...
---