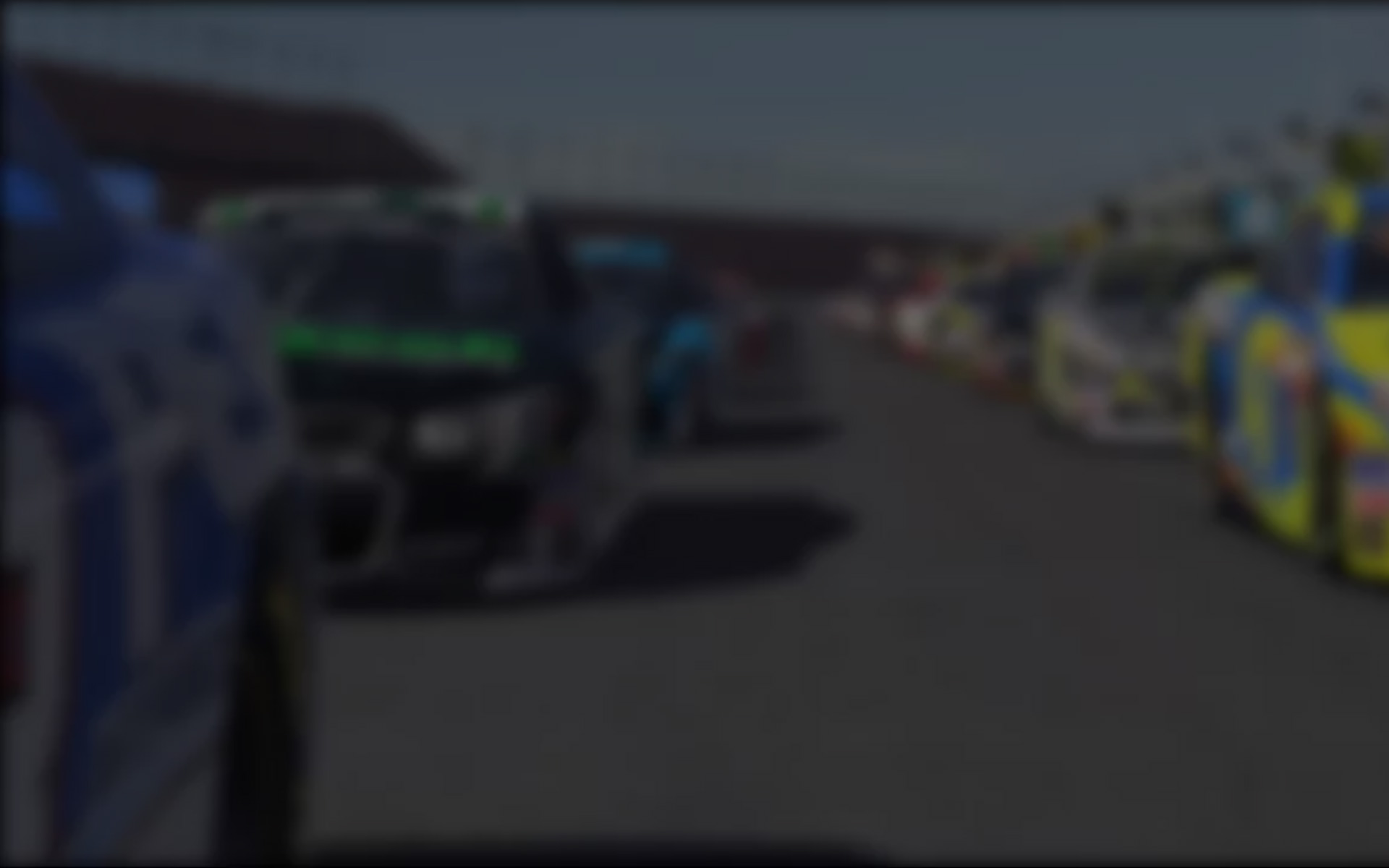 IndyCar Oval series nice guy Matt Cooke took time to meet with me. Matt is considered a relative new comer to the series and has made a huge impact in the IndyCar Oval racing community. Matt has so far been one of two drivers to start an IndyCar Fixed SoF race from the pole. Overall Matt has proved he is a great guy to race with and is just a great guy in general.
Q: Tell us a bit about yourself
A: I'm 26 years old, and I am currently living in St. Catharines, Ontario. The only racing I have done in real life is some basic go-karting with friends and family. I started iRacing last December. I had a small hiatus from January to March but I've returned to iRacing and have made the Indy Car series my home.
Q: What was your first sim?
A: Around 2005, I played NR2003 for about a week after friend had invited me to join a league that he was part of. Unfortunately the league fell apart and decided to put sim racing back on hold. After years of debating, I finally decided to give iRacing a try and have yet to regret it.
Q:Who is your racing idol?
A: Mario Andretti. I can't help but admire his driving ability. Unlike most drivers, he is one of the few that was able to be successful in pretty much any car he drove. Not to mention he won two of the most prestigious American races, being the Indianapolis 500 and the Daytona 500.
Q: What is your biggest sim accomplishment?
A: Personally, I feel that my biggest accomplishment was qualifying third overall in my first Indianapolis 500. I can't even put a number on the amount of hours I put in to testing. Even though I didn't place amazing well in the race, I learned a lot which has helped become a more competitive racer.
Q: What is your favorite car?
A: In real life I've always been a fan of American muscle. That being said, my favorite car would probably be a 67′ mustang fastback. Although a 69′ Chevelle would be a close second.
In iRacing it would be the Dallara. The car is amazing to drive and racing can provide really intense. Quoting a friend "Stock search for tenths, Indy cars search for hundredths and thousandths".
Q: What is your favorite track? (If you have a road and oval list both)
A: My favorite track would be Kentucky. When I first started driving the Dallara, this is the track that made me love the Indy series. Virtually any part of the track can be used with a line adjustment, not to mention it allows for amazing side by side racing.
Q;What are you aspirations in life?
A: I would love to be race car driver, although I'm starting to reach the point where its probably too late. I've always had an interest in flying, so getting my pilots license one day would be pretty cool. Primarily though, I'd honestly be happy with a small house in the country somewhere, that has a barn that I could use to build/rebuild a car of my choosing.
Q:what is your goal in sim racing?
A: At the moment my goal is to just gain more experience. This is my first season in the Indy car series; so the more time I spend on the track, the better driver I'll become. Although winning either the Pocono 400 or the Indianapolis 500 would be pretty amazing.
Q; what is your favorite video game (not a racing game)?
A: I don't think I could narrow it down to just one. I've always loved video games since I was a child. To name a few of my favorites: Arma 2, Assassin's Creed Series, and Starcraft.
Q: How would you describe yourself?
A: I would describe myself as a gentleman. Generally I find myself to be kind individual. I love to help others and treat them with respect. I'm competitive person but not to the point that would sacrifice everything to win.
Q: Do you think you can rise above Randy Crossno in the Indy Open Oval Series to claim the championship?
A: I've defiantly got a chance. If I can do well in the next two weeks I might be able to make up some points but in either case. I'd be just as happy seeing Randy win. He has been a great friend and an amazing competitor.
---
You may also like...
---