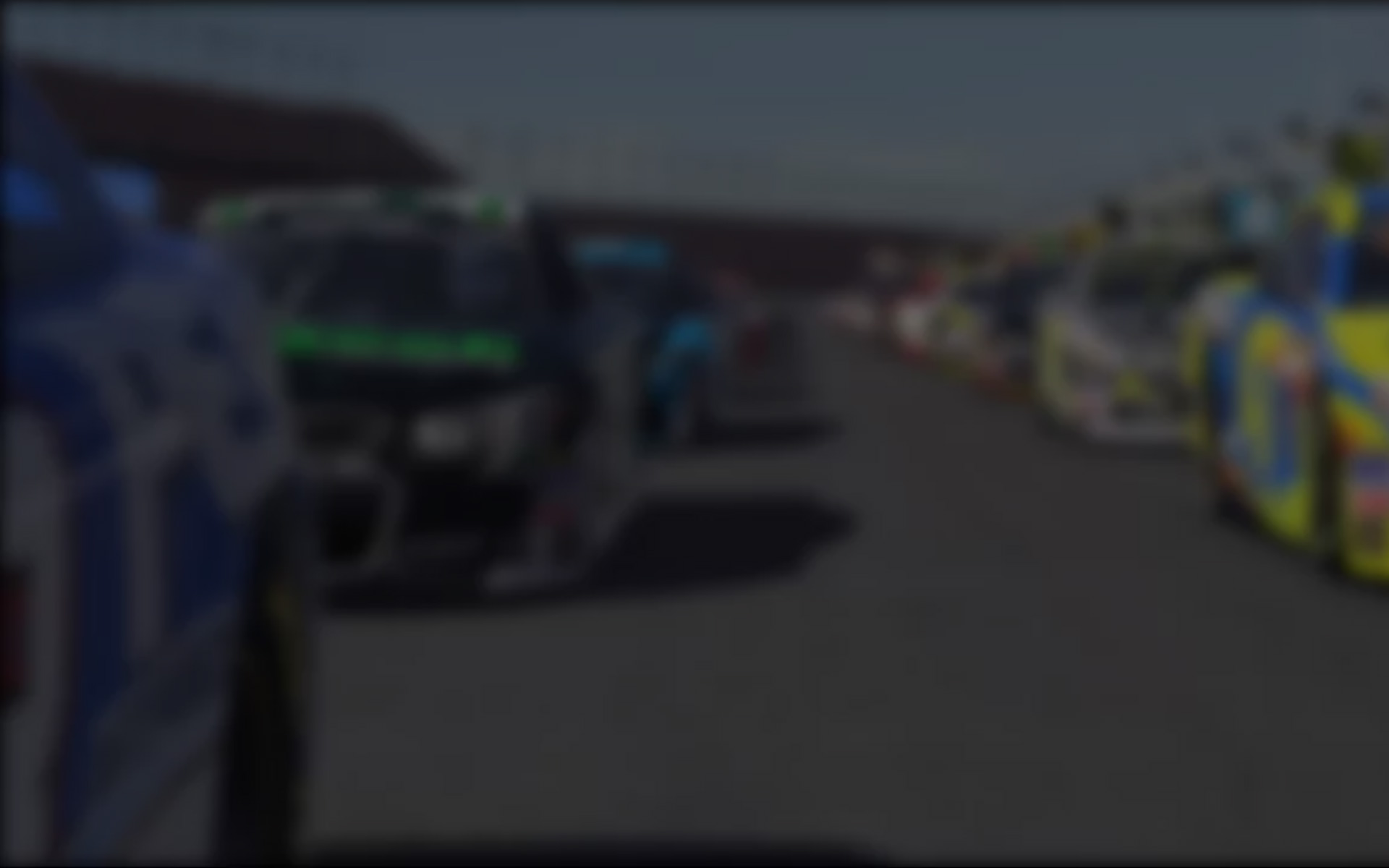 Michael Self has been competing in motorsports at a very high level since he won the Skip Barber Miller Motorsports Park and the Western Regional Junior Rotax championship in 2006.  The Utah native later named Champ Car Rotax Scholarship winner and won the 2008 Skip Barber Las Vegas Motor Speedway regional championship before turning his attention to NASCAR, where he scored two Late Model wins and five top tens in the K&N Pro Series West in 2010.  This year, as a development driver for Richard Childress Racing, the 22 year old Self captured K&N Pro Series wins at Brainerd and Iowa – thanks in part to lessons learned on iRacing.
I'm by no means the best sim-racer in the world; I'll be the first to admit that.  But I'm fairly confident in my real life racing skills, and nearing the end of what I consider to be my best year so far, I have to look back and review what I changed and added to my routine to make me better this year.  Of course the real seat time helped, testing the K&N cars at all types of different tracks whenever given the chance, racing anything from a go kart to a Mustang Challenge FR500S on a road course, and getting several dirt opportunities working alongside the Team Dillon Racing crew in their east coast dominant Late Models to switch things up and keep expanding my skill range . . .
But there were weekends and weeknights where I didn't have the fortunate opportunity of being in a real car.  So I listened to those who were helping me and decided to put more effort in to the much cheaper, easily acceptable route of driving and getting the next best thing to actual seat time: simulated seat time.  I'd messed around with iRacing in the past, playing at friends' houses and at trade shows, and was very aware of its potential. So I decided to pony-up and get myself a nice computer, TV monitor, and Playseat set-up complete with a Logitech G27 wheel.  It wasn't long before I found myself on this set up for four or more hours a night, sometimes looking at the clock at 2am and getting my mindset ready for the next street stock race in hopes that I could keep my nose clean and gain a few more points toward the next level license.
That's where I realized how beneficial the iRacing set up really was.  Jumping from go karts to a K&N West car in a matter of months was a big jump for me three years ago.  Going from sprint style road racing to the long, patient oval races took some adapting.  I always wanted to go, go, go and not be afraid to push the person in front of me if they weren't willing to go as well.
"Leading a race in iRacing gives me that same sensation I get when I'm at the front of a pack in the K&N Car, or Late Model."
In short, at the end of my somewhat disappointing 2011 season my crew chief, owner and I decided that what I needed to work on more than anything was my racecraft.  iRacing gave me the opportunity to race five or six times a night, and there were repercussions if you didn't race clean, and smart.  The more races I did the more I learned how vital it was for me to keep my nose clean, conserve my tires, keep my eyes out of my rear view mirror, and probably most of all, not make enemies:  Because it didn't cost some guy a couple years worth of savings accounts when he decided he wanted revenge on the leader who had moved him out of the way to get there.   I could get all the practice I needed, and more than one opportunity to work on my mental "zone" preparing for qualifying.  Then when it came race time I could be confident that I was racing against competitors who were just as serious about their iRacing as my K&N West competitors are about their shot at the championship or win.  It was close, hard, door-to-door racing every time, with all the emotion of a real race.  Leading a race in iRacing gives me that same sensation I get when I'm at the front of a pack in the K&N Car, or Late Model.  It teaches me to keep cool, keep conserving, and make no mistakes because if you do, the guy in second will be ready to pounce.
I advanced through the iRacing license oval ranks over a few months' time, and after scoring many wins, plenty of top fives and a lot of "lesson-learned" races I found myself understanding what it meant when my crew chief Steve Portenga said, "This is yours to lose, all you have to do is be smart and conserve."  That was at Brainerd Int'l Raceway in May of this year, when I scored my first NASCAR K&N Pro Series West victory on the road course after starting ninth, and running a 62 lap race with one caution.  I give a huge amount of credit to iRacing for helping me understand and keep control in the situation.  We then went on to Iowa where I won the west portion of the K&N Combined race in August — after much practice in the fixed series class C truck series at Iowa on iRacing.  With the winter months approaching and the race season coming to an end I know myself, along with many other pro races will fire up their Simulators, and prepare to keep their season going by racing some of the most talented online racers in the world.
---
You may also like...
---