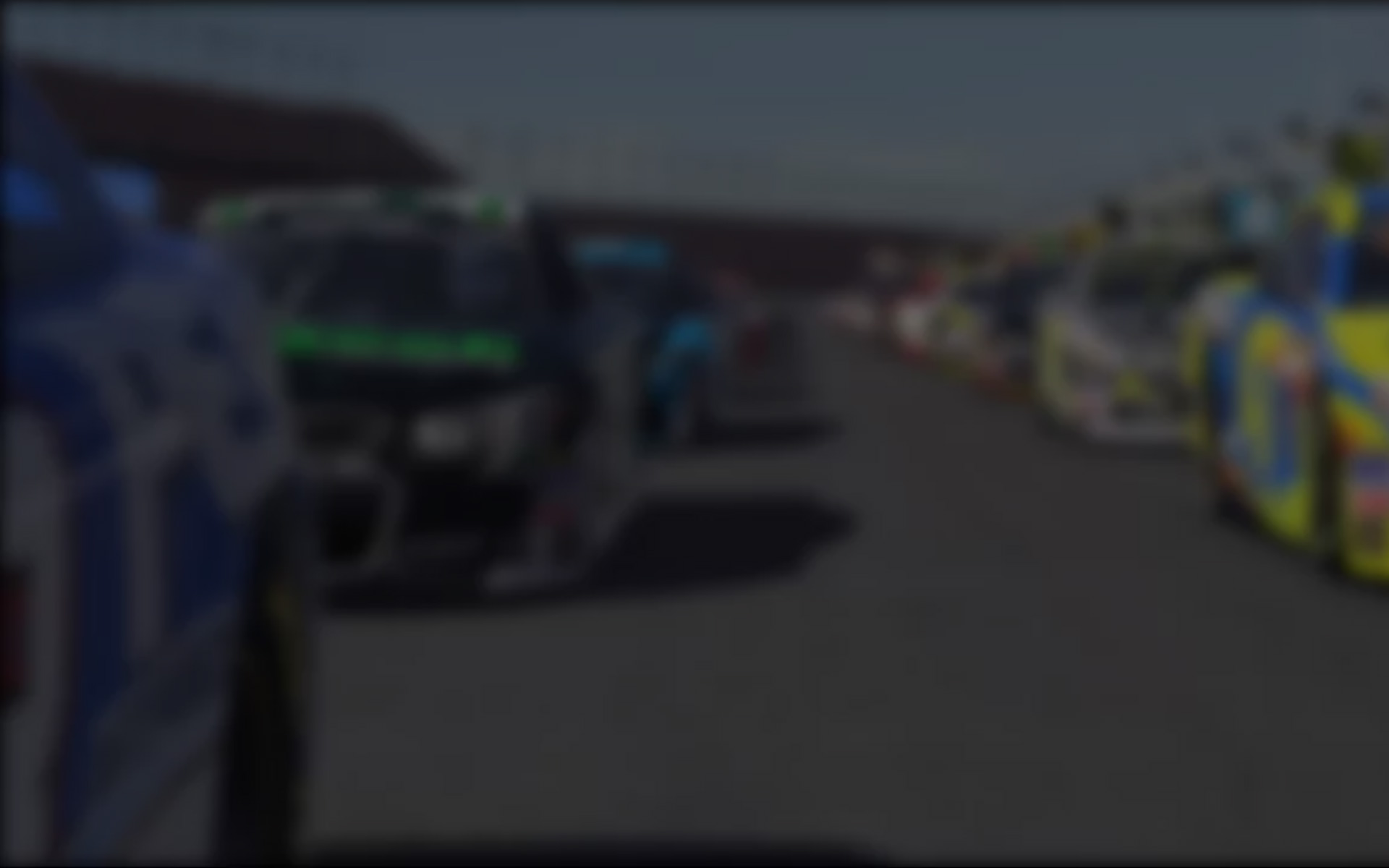 Week Two of 2011 Season 2's NASCAR iRacing.com Class B Series is now in the books, as sim racers now start unloading and turning laps at Road America. In Week Two, drivers turned speeds over 170 mph in the Irish Hills at Michigan International Speedway (MIS) in  races topping 4,500 strength of field (sof) rating, higher than many of the races we saw last week at Homestead-Miami Speedway.
One driver featuring in these high sof races was perennial Class B frontrunner Thomas Hazard, who dominated the field at MIS. Hazard only hit the 18 degrees of banking one time this week, but he made it count, starting 13th and leading 25 of 40 laps en route to victory. Hazard finished with only two incident points, and gained 284 Nascar iRacing Class B Series (NiCBS) Championship points. Having  been AWOL at Homestead, Hazard now holds the 28th spot in the NiCBS standings.
JR Motorsports driver, Josh Berry finished this week with 271 NiCBS championship points, but it wasn't enough to top Hazard. Regular competitors in the NASCAR iRacing.com Series World Championship (NiSWC), Berry and Hazard know each other on the track quite well. Berry had two starts this week, both resulting in top five finishes. He led seven of the 80 laps turned this week, and only gained two incident points. He currently sits in the 33rd position in the NiCBS standings.
Another NiSWC driver — Richie Davidowitz– took the green flag twice in the Irish Hills this week, scoring one win and another top five. Yhe New York Club sim racer led 19 of the 80 laps he turned, with an impressive zero incident points and  currently retains the 39th spot in the NiCBS points.
Simon Crochart had the fastest set of times with a 40.192s at MIS.  He was closely followed by two Pennsylvania drivers, Steve Segro with a 40.200s, and Travis Sollenberger with a 40.253s.
Phillip Geiss sat at the top of the qualifying charts with a blistering lap of 39.599s. Other fast laps turned this week went to drivers such as Nick Ottinger, Yang Ou, Jean Costa, and Chris Wills who all had a lap of at least a 39.7s.
With MIS  in the books, the NiCBS drivers turn their attention to Road America for Week Three.,  And what a week it will be at the first road course of the NiCBS season. Who will retain the points lead? There is only one way to find out! Keep checking in here at inRacingNews every week! Also, big hats off to the folks in the iRacing office with the release of the new Class B car. It seems to be a huge success.
This is Austin Atkinson reminding you to "Keep it Shiny Side Up, Rubber Side Down, and Always Always Always, Keep That Hammer Down!!!" I'll see ya on the track!
---
You may also like...
---