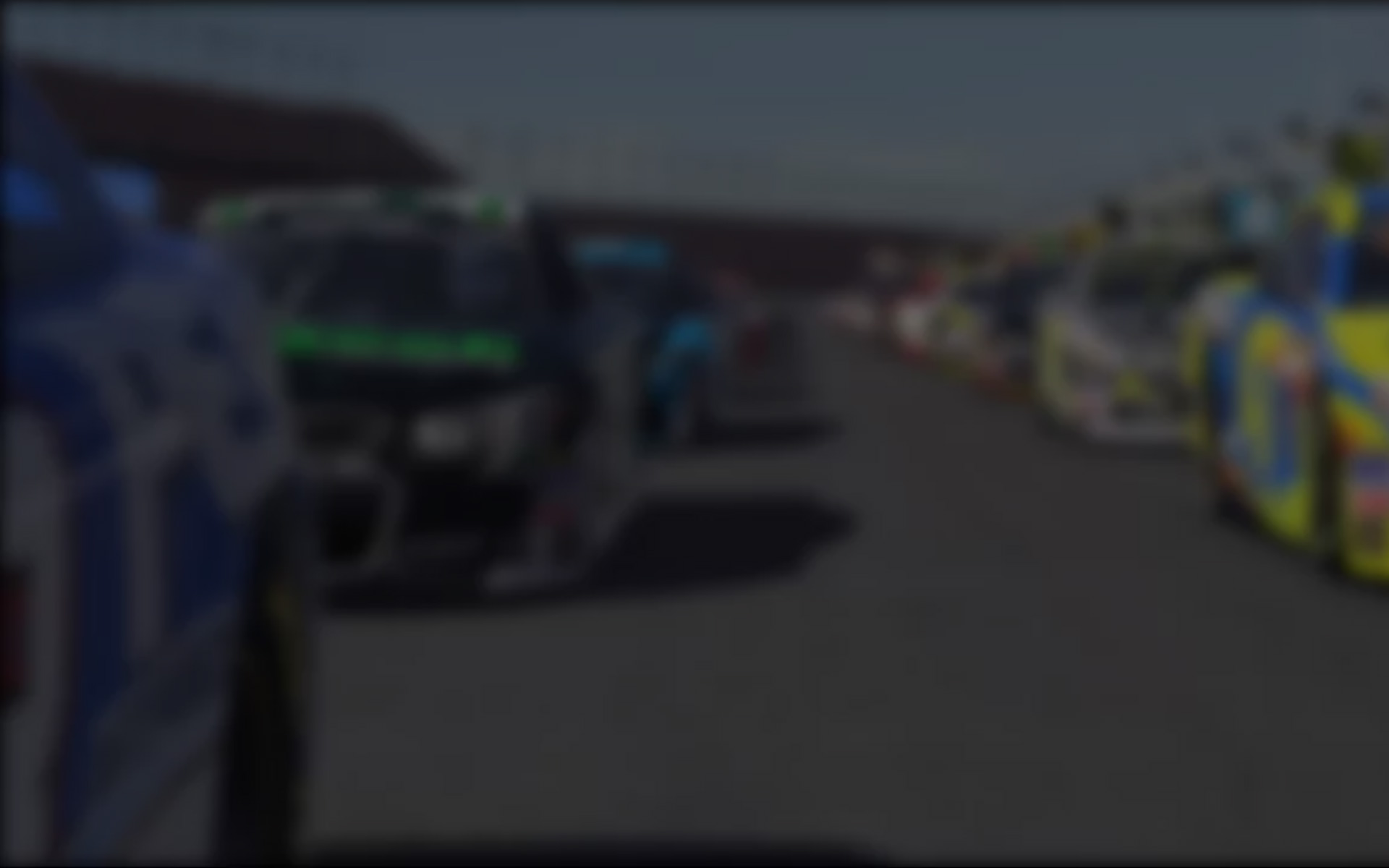 Returning to the winning ways that brought him last year's inaugural series title, Coanda Simsport's Mitchell deJong scored Saturday's victory from Daytona International Speedway in the second round of the 2019 Thrustmaster iRacing Rallycross World Championship. The real-world rallycross champion first won his heat, and then took the main event victory by 2.631 seconds over ART Subaru Winter Experience's Yohann Harth. Atlanta winner Sami-Matti Trogen of SET Esports completed the podium.
"It feels pretty awesome to be back in the winner's circle again," said deJong. "The race went as smooth as I could've hoped. I knew we were pretty decent pace-wise coming into this, just comparing times in open sessions, but honestly it was a lot better than I thought. I'm stoked how the race went—no drama or anything. I just tried to keep myself from hitting any walls or taking damage, and I just tried to run my race."
This week's event returned the series to the shorter Daytona layout, which resembles the real-world course used in 2016. Daytona was deJong's best track of the 2018 season, as the defending series champion swept the win in all three races on both layouts over Joni Heikkinen. After finishing second to Trogen last week in Atlanta, deJong responded by qualifying first at 32.314, outpacing Williams Esports' Josh Fox by a whopping .374 seconds, and posting the fastest lap in every session forward.
Fox and Jon Robertson scored the other two heat wins, with Trogen winning the first last chance qualifier and Adria Perez becoming the first Volkswagen driver to make a final in 2019 by winning the second. On the start of the final, Robertson got off the line first, but took contact from Fox in the first corner that enabled deJong to utilize the inside line to take the lead. The inside row proved to be the difference maker, as Harth settled into second from the inside of Row 2 and Trogen did the same from the inside of Row 3.
"To be honest, when I saw where we were starting in Heat 1, I didn't expect to have such a good race in the feature," admitted Harth, who qualified seventh. "But we got through fine, and we had possibly the best spot on the grid aside from pole in the feature. When I saw we were second after Turn 1, I just drove my race, because Mitchell had way too much pace—I couldn't keep up with him."
"I struggled in qualifying to get a clean lap, and had a bit of bad luck in the first heat," Trogen said. "My start was really good in the feature, and I had some luck in the first corner. In the first two laps I had good pace, but after that I struggled with the tires."
Thrustmaster iRacing Rallycross World Championship points after two rounds are as follows:
Mitchell deJong, 160
Sami-Matti Trogen, 153
Yohann Harth, 142
Josh Fox, 138
Steliyan Chepilevski, 114
Jon Robertson, 114
Joni Heikkinen, 112
Otto Taskinen, 78
Tommi Hallman, 73
Bobby Zalenski, 70
The Thrustmaster iRacing Rallycross World Championship season continues on Saturday, October 19 with a visit to Sonoma Raceway. Heikkinen, Fox, and Phillip Diaz swept the podium in both races at Sonoma last year. As always, the race will stream live at 2PM ET/11AM PT on the iRacing eSports Network on Facebook, Twitch, and YouTube. For more information on iRacing and for special offers, visit www.iracing.com.
---
You may also like...
---