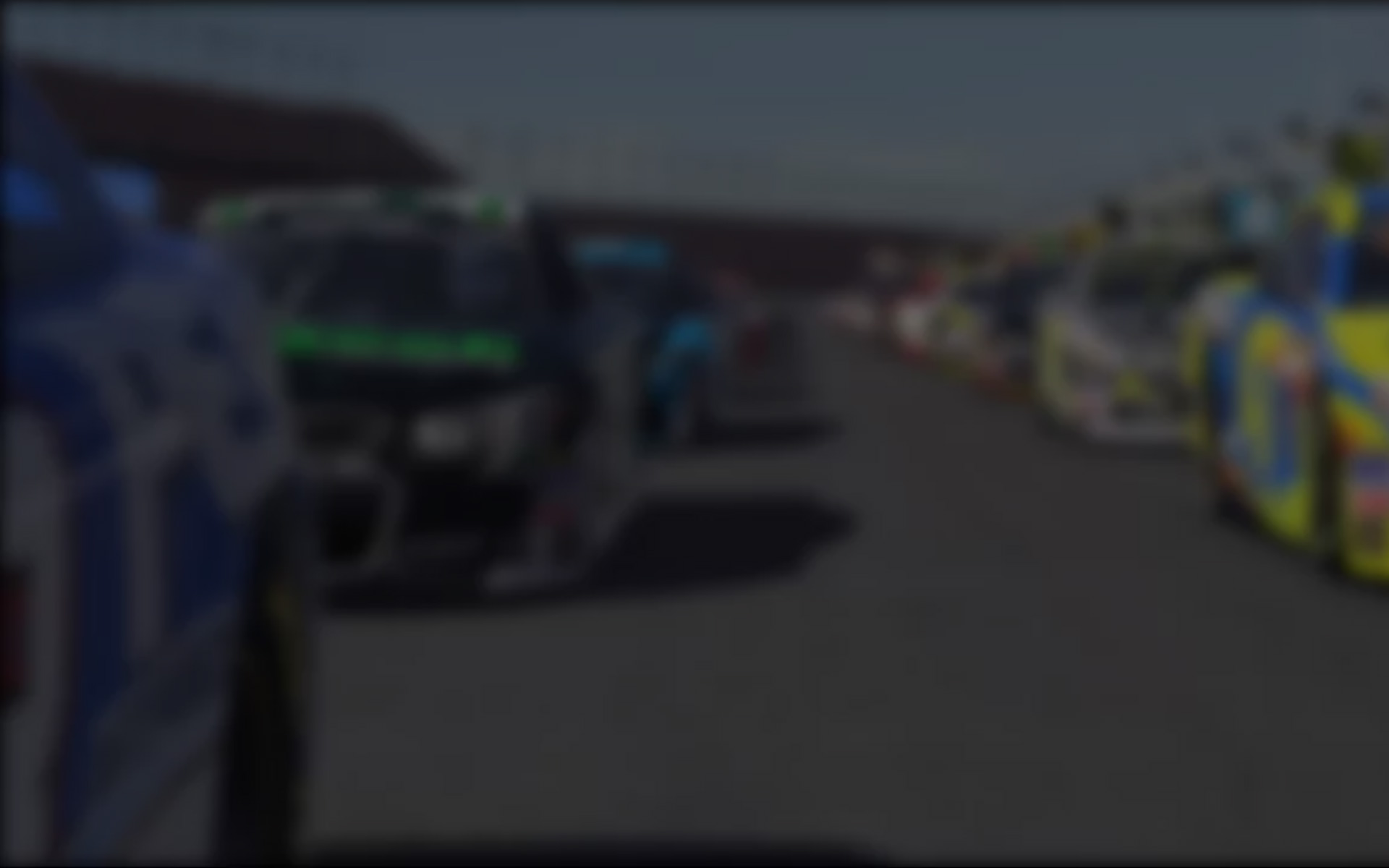 Saturday's Thrustmaster iRacing Rallycross World Championship round at Iowa Speedway was a race to remember for Mitchell deJong and Coanda Simsport. Not only did deJong pick up his third victory of the season, and second in a row, he was also joined on the podium by Bobby Zalenski in the team's first 1-2 finish in series history. Nathan Lyon, making his first final appearance of the year, completed the podium.
"It's crazy how things have shifted!" admitted deJong, who became the first repeat winner of the season last week at ISM Raceway. "It feels really good to get a maximum point-scoring event, and much better than Phoenix, which was already really good. The first heat race was a little sketchy, and we had some issues on the start, but we survived that. It's also really cool to see Bobby get a good run and show the pace he has. It's just a great team result, and it really feels good to get some more points!"
Much like Lucas Oil Raceway two weekends ago, Iowa proved to be a wild card round in the championship as many of this year's top contenders missed the final. Sonoma winner Yohann Harth, incoming points runner-up Josh Fox, and top rookie Jon Robertson were just three of the regular front-runners who had a weekend to forget in the midwest. On the flip side, incoming points leader Sami-Matti Trogen, despite having to race from a makeshift setup in South Africa while completing the real-world RX2 season, found a way to sneak into the main event.
For deJong, though, it was smooth sailing throughout, as the real-world rallycross champion and X Games gold medalist completed the fourth perfect weekend of his iRX World Championship career. After posting the fastest time in qualifying and winning his heat race, the Californian was never seriously challenged for the main event victory. Despite missing two rounds, the misfortunes of other competitors have even opened the door for him to defend his 2018 title; Trogen suffered issues early in the main event and came home 10th.
Zalenski and Lyon, meanwhile, both posted season-best finishes in second and third. Zalenski's result enabled him to climb to seventh in the championship, while Lyon returned to the podium for the first time since last season. He and Garrett Manes became the 21st and 22nd different drivers to reach a final round this year, out of 26 drivers qualified for the championship.
"It felt really good to be close to Mitchell's pace," said Zalenski. "I think that's the closest I've ever been, and the 1-2 was our goal. Coming in, we felt pretty confident, and once we were 1-2 on the start—he took the Joker on the first lap, I took it on the next lap—we pretty much knew that as long as we didn't mess up our line or miss an apex, we were going to come out 1-2."
"I really enjoy this track—it's one of my favorites next to Lucas Oil and Phoenix," added Lyon. "The Beetle seems to grab a lot better on asphalt than the Subaru does, and I think I had that to my advantage today. People also jokered earlier than me today, and I had a fresh track in not only my heat, but the feature as well. I was able to click off some lap times on my own and just pace myself."
Thrustmaster iRacing Rallycross World Championship points through six rounds are as follows:
Sami-Matti Trogen, 403
Josh Fox, 344
Mitchell deJong, 327
Yohann Harth, 303
Joni Heikkinen, 303
Otto Taskinen, 295
Bobby Zalenski, 291
Jon Robertson, 255
Tommi Hallman, 193
Bobby Sandt Jr., 185
The 2019 Thrustmaster iRacing Rallycross World Championship season continues with its only repeat course layout of the season, as the series visits Sonoma Raceway next Saturday. Harth will look to defend his victory at the track earlier in the year, while 2018 overall runner-up Joni Heikkinen will hope to reclaim the magic that led to two perfect weekends at the track last season. As always, the action can be seen live on the iRacing eSports Network on Facebook, Twitch, and YouTube from 1PM ET/10AM PT.
---
You may also like...
---