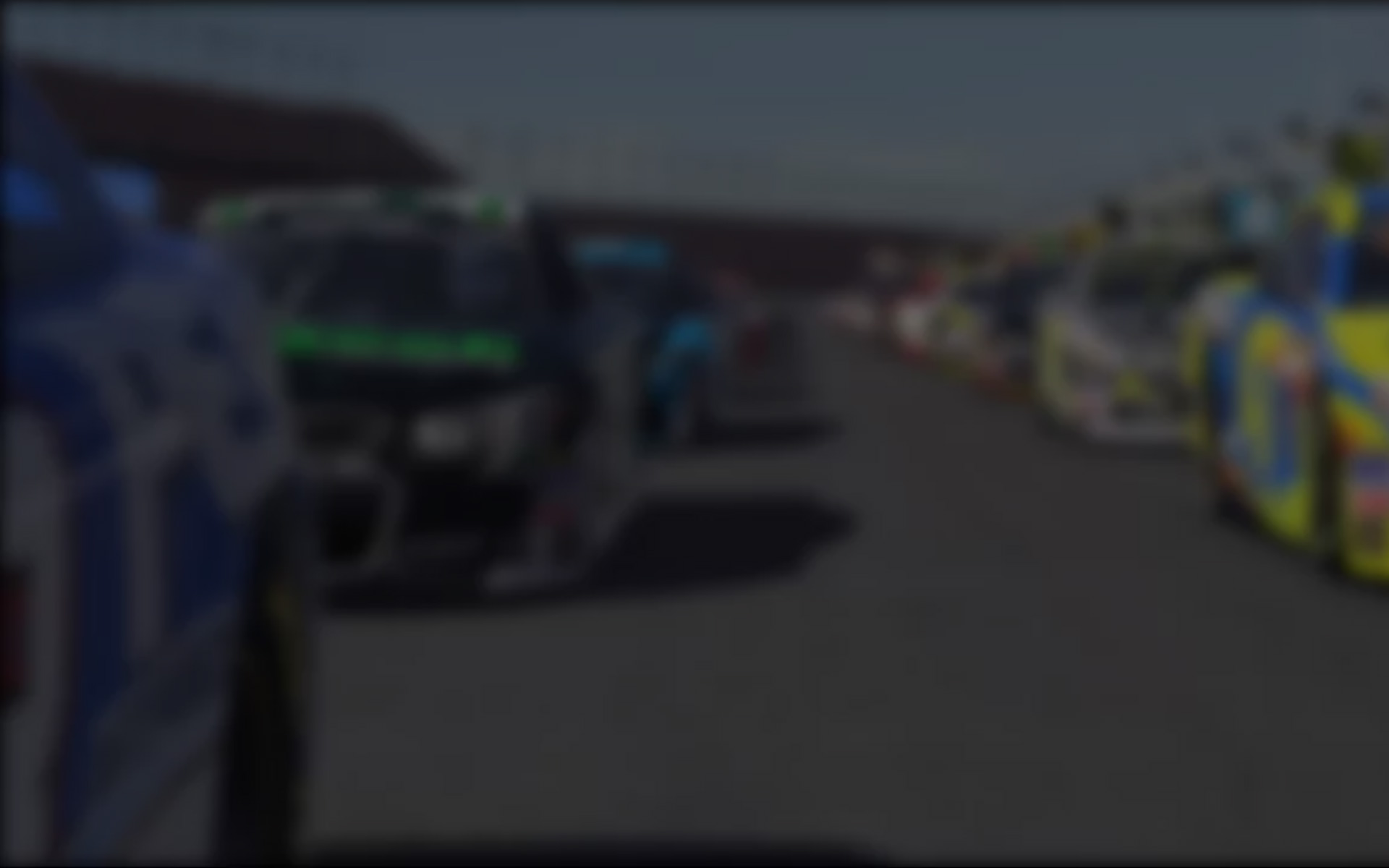 Round 2: Montreal

A great performance for Mivano Thrustmaster X Team saw them capture first and third place in the second round of the STC Blue Cup at Circuit Gilles Villeneuve in Montreal.  The win came after a 30 second penalty was assessed to Aday Coba Lopez (Iberica Racing Team). With this added time Aday was relegated from first to fourth position.
A fierce duel between Aday Coba Lopez (IRT) and Juan Jose Sanchez (Odox) characterized the race.  Starting from first and second positions, they put up a great battle right from the beginning of the race, with Jose taking the lead after the first corner.
The great battle went on with several overtakes until contact on Lap 23: Aday had a great exit from the hairpin, Juan Jose tried to defend his lead and took the inside line as they arrived side-by-side at the braking point for the last chicane. Unfortunately Lopez didn't leave enough space, forcing Jose into the contact. Trying to rejoin the track as quickly as possible, Jose hit Danilo Jacobs (IRT) and, for that move Juan Jose was disqualified.
After starting from fifth position, Sebastiano Filosa (Mivano) took the win for his team with a solid, mistake-free performance.   His teammate Fabio Gonzales also made a good performance, collecting third place even with a spin.  In the runner-up position we find Jose Langa (Zero One) who moved from eighth position at the start to the podium after a great performance.
Bad luck in the final lap visited the IRT with Danilo Jacobs, who was forced to the pit lane for a splash and go. With this extra pit stop he lost the third place he had been holding from the start, and finished in sixth place.
The darContigo Racing Team also had a great race, with two cars in the top 10 for most of the event. After fighting with Luigi Nespolino (TeamGT) in the first half of the race, Jose Sicilia Sanchez finished with a fifth place. His teammate David Alexis Jordan had an impressive race starting from sixth on the grid. He was able to stay with the lead group but with only five laps to go he fell victim to the "Wall of Champions."
A strong drive by Victor Dravegard (Blue Flag Racing) resulted in eighth place, with Andres Quintana (Positive SimRacing) just in front of Linus Bostrom (Movie-GO Racing) to close-out the top ten.
https://www.youtube.com/watch?v=FEX_D7P6rKA
Round 3: Suzuka
Round 3 of the STC Blue Cup took place at one of the most famous Formula One tracks: Suzuka International Grand Prix Circuit.
Mario Bertolotti (Mivano) dominated this round with a remarkable performance. Starting from the pole position, he ran a race pace his opponents simply could not match.  As a result, he led the whole race and finished 15 seconds clear of Aday Coba Lopez (IRT) in second place.   Rafa Bordoy enjoyed a strong race as well.  After his pit stop, he was able to change his race pace and collected third place just behind his teammate while taking the extra point for the fast lap of the race.
Seventh place was a good result for Raffaele Di Palo (Mivano), who was able to minimize the damage after a spin at 130R and a hard contact with the fence; a good recovery with a damaged car.
With another solid performance, Comuni (fourth) and Schiavon (fifth), TeamGT came back to third position of the tournament standings.  Odox MotorSport put both cars in the top ten: Juan Jose Sanchez finished sixth just behind the TeamGT pair while Ruben Velasco closed-out the top 10 behind Andy Perrs (Hellenic Racing Team) in eighth and ninth place finisher Francisco Javier Gonzàles (darContigo Racing Team).
After three rounds in the STC Blue Cup, once again the fight for the championship is between Mivano XTeam and Iberica Racing Team. The competition for third place is very hard with many teams that have proved they can be competitive and deserving such place.
---
You may also like...
---