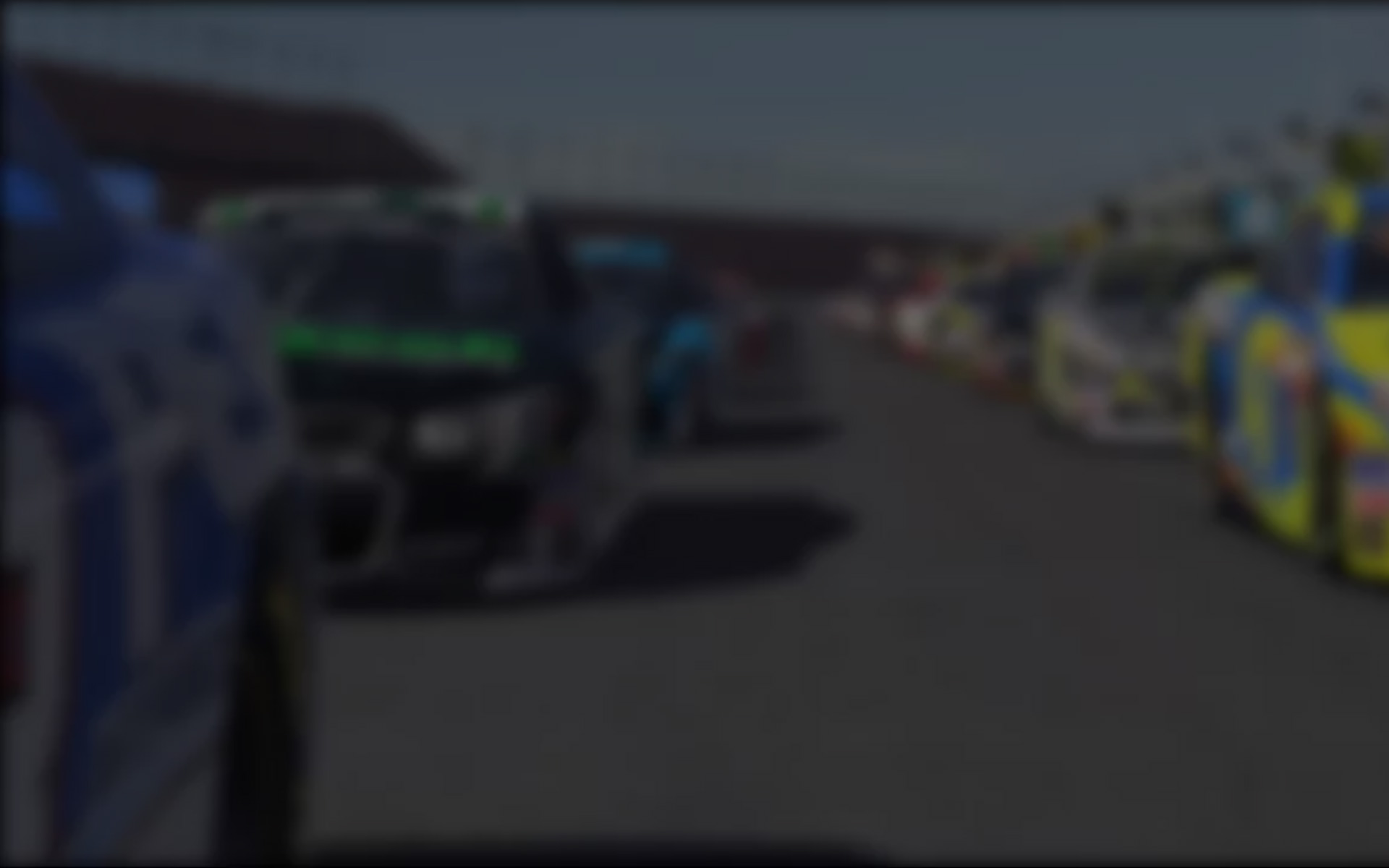 Featuring the Pontiac Solstice and SpecRacer Ford, the inRacingNews Challenge is a textbook example of mixed class online racing.  And when it comes to the class championships, the 2011 Season One iRNC is a textbook example of a mixed bag of results.  On the one hand, Gabriel Tobar seems poised to lock-up the SRF championship while, on the other hand, Pontiac Solstice points leader Chris Hughson appears to be feeling the heat.
After last week's visit to the road course at Charlotte Motor Speedway, Tobar's lead in the SRF championship has grown to 166 over the double-dipping Hughson even as Hughson's lead on Nenad Matijevic in the Solstice title race dipped to 72 poipnts.   What's more, Chris Wiggins is only nine points behind Matijevic in the battle for second, suggesting we'll see three dogs in the fight for the overall title.
It's closer than a lot of the Solstice divisional title races. For example, Wim Bries' Division Three lead is now an incredible 292 points, Oleg Predko's Division Four advantage is now a whopping 159, and Bart Hurskainen enjoys a 113-point lead in Division Five. Of the upper Solstice classes, Moreno Bertani's Division Two lead is the smallest – 66 over William R. Randleman.
The lower classes are more of a mixed bag. Michael Brenner leads Division Six by 78 points, but only seven points separate Anthony Donahue and Eric Laval for second place. Irek Dembski's Division Seven lead is 81 over Ole Pedersen, while Michael Hogg paces Adam Smith in Division Nine by 110. The biggest lower-division leads go to Loic Varnier, the Rookie leader by 173; Jeff Ramsdell, who leads Division 10 by 200; and and Richard Jordan, who leads Division Eight by a comfortable 222 points.
The gaps aren't so large in SRF, aside from the overall title chase. Seni Hoellmann's lead in Division Two is only 17 points on Henri Salminen. Mitch Weatherly only leads Kim Kartevold in Division Three by two, and Bill Fiske by 40. Division Four leader Roberto Peretto only counts a 22-point advantage over Katier Scott, 46 over Ken MacKay, and 55 over Petrison Rocha. In Division Five, Edd Hartley has only outscored Alejandro Mengual by 26.
Division Six saw leader Eric Laval stretch his lead over Daniel Muse to 58 at Charlotte, but Division Seven leader Timo Nau only has 10 on Chad Bremer, and three drivers – Barry Griffith, Gary Anderson, and Greg Parrow – are within 60 of Division 10 leader Bryan Brown. The SRF divisions aren't completely immune from big gaps, however; Jimmey Fogolini's Division Eight lead is 132, while Mike North leads Division 10 by a solid 140 markers, and top Rookie Giuseppe Cantore is 149 up in those standings.
Following the week's action in North Carolina the iRNC maintains its "north" emphasis by traveling to England's Northampton-shire, albeit  for seven days of mixed class racing on Silverstone's Southern circuit.
Sim racing veteran John Bodin offers this assessment of Silverstone Southern.
"Silverstone Southern is second-smallest of the Silverstone configurations, so at 1.959 miles (3.169 km) the 10-turn circuit is larger than Week Four's Silvestone National layout. Like Silverstone National, the Southern circuit is heavily biased towards right-hand turns, making it seem similar in many ways to Lime Rock Park, minus the elevation changes, with the addition of some REALLY long straights (most notably, Silverstone's famous Hanger Straight). Silverstone Southern is wide and fast, though, and once you're underway it takes on a character of its own that should facilitate some exciting races for the SRF and Solstice classes.
"The race length will be 17 laps, and lap times in the SRF look like they will be in the 1:21 – 1:23 range. Like the National layout, the Southern circuit has ample runoff room, so an "off" here shouldn't be catastrophic other than the associated SR hit. With the airport-style layout, you'll have to keep a sharp eye out for orange cones to spot your braking and turn-in points, and the sharp 90-degree left-hander at T1 should make for some hairy race starts. Once you get a feel for the T6/T7 chicane, you may find this to be one of the fastest and most enjoyable chicanes around — I actually enjoy taking this one at speed, unlike the Inner Loop chicane at Watkins Glen."
The iRNC is now seven weeks into the season, meaning this week's scores at Silverstone will complete the maximum eight weeks in which many drivers can score points. They'll attempt to better their scores over the final four weeks, but don't be surprised if the way the standings look at the end of the season isn't too far off from where they are after this week.
---
You may also like...
---