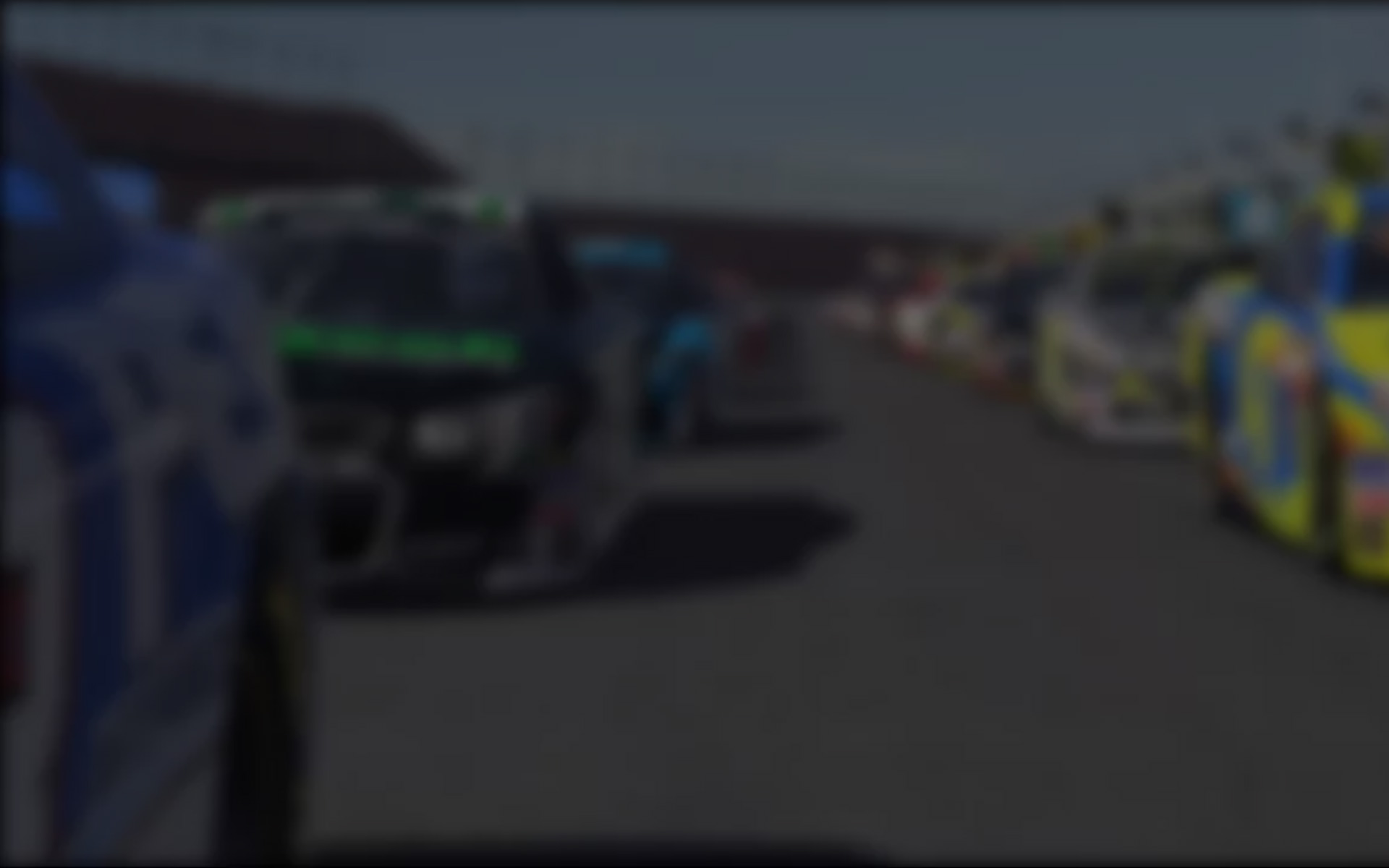 If the Red Sox Racing League held High School-style mock elections, Indiana's Dean Moll would have easily won "Understatement of the Year" with this little gem:
"I feel like the Ford GT fits my driving style."
Ford's 475-hp machine must have been some fit – Moll arrived to every event on the six-week Ford GT and left with top honors at some of the most hallowed venues in racing. Six checkered flags were collected at Daytona, Sebring, VIR, Road America, Spa-Francorchamps, and Monza – and also earned 3 poles, lead 115 of 147 laps, and was issued only 3 incident points over 458 miles of racing over the course of a fantastic season!
Now, to be fair, the statement was innocently made after a preseason test race at Monza, overshadowed by returning champion Dave Hoffman already showing mid-season form in his debut with Chip Ganassi's powerful racing outfit. Hoffman had all kinds of momentum on his side, turning a great run in the Red Sox Racing League's Skip Barber series into a well-funded opportunity.  In fact, the last time RSR went GT3 racing, Hoffman earned quite a bit of hardware then, too.
This time would be a little different, though. The entire field would have to forget what they learned behind the wheels of the BMW Z4, RUF Rt12, or McLaren MP4 and come to grips with the Ford GT GT3, and that first true test would come at the Gentleman Jim 25 laps of Daytona. The daunting road course is challenging enough without dealing with new surroundings, and the mix resulted in a bit of drama.
While Moll and Hoffman were the favorites heading into the first race, it was Jay Osborne who'd turn heads in qualifying.  Osborne recorded a lap that was an incredible .845 seconds faster than Hoffman's best recorded effort, unheard-of on a track that relies so much on the draft for speed along the long stretches of pavement. Unfortunately for both Osborne and Hoffman, once the green flag waved, they'd only lead one lap each. All the other 23 laps belonged to Moll and his sponsor-free Ford.
Taking a cue from IMSA's Tudor United SportsCar Championship, the following round took place at Sebring International Speedway, this time for a 24-lap affair. Much like last time, Moll lead a vast majority of the event, but unlike Daytona, he took the Wil-Trans Pole Position Award too.  Dave Hoffman and John Koscielniak took turns at the front of the field too, but only for one lap each.  Hoffman finished second, with Les Turner rounding out the Sebring podium. VIR followed with a similar theme – Hoffman would lead 7 laps, but another 21 laps out front plus pole position meant another fine day for Moll.
A championship-winning run is undoubtedly primarily the result of skill, effort, and determination, but it doesn't hurt to have a little luck on your side too. Dave Hoffman, arguably the greatest threat of many in the RSR paddock to derail Moll's perfect season was forced to take the week off when the early May Road America event took place at a busy time for the race team. "It's probably the only downside to being on a Ganassi team," recalled Hoffman. "Between four indycar teams that needed to switch from roadcourse to speedway trim at Indy, NASCAR teams on the road, and the Prototype team across the country themselves in California, we got spread a little thin and kinda lost out being a one-off series here.  It's a tough pill to swallow, but since most of our guys got drafted into Indy to help prepare for the big race, that left us with a skeleton crew and no margin for error.  Any broken equipment in practice or qualifying, and it'd be almost impossible to make the green flag, and we are intent on truly competing, not just circulating the track.  Really bummed to miss out on the race, but knowing what Indy means to Chip, I'm not questioning it in the least."
As tough as it may have been to sit out, it may have been a wise move to avoid the potential carnage. The early laps took out a quarter of the field, with the most spectacular exit involving Caribbean Food Delights driver James Prostell Jr. and Arrested Development Racing's Ed Sutcliff on the opening lap. "Cold tires plus curb equals a spin in the kink. Hated to make another mistake like that, and take an innocent bystander with me," said Prostell Jr., whose spinning car collected Sutcliff's Ford GT and rocketed the blue #33 over 20 feet into the air, eerily reminiscent of Peter Dumbreck's harrowing flip at LeMans in 1999. Thankfully, Sutcliff walked away. "With FBI logos on the side of my car, there's no question I support the country's executive branch," mentioned Sutcliff. "But I have to give a big thanks to all the literal branches that supported me! I'm sure it looked scary flying into the trees, and at first it was, but things worked out that the trees caught me and let me down to the ground pretty gently, maybe one of the softest hits I've taken all things considered.  Just glad nobody got hurt!" By the time the dust settled, only eight of the race's starters were running at the checkered flag.
Up front, another banner day for Dean Moll.  While Wil-Trans Pole Position award honors, and two of the 23-lap circuits, would belong to Canada's Gerald Livingston, the other 21 and the win were all Moll's.  Livingston wasn't done proving to be a threat to stand atop the podium, though.  The following event at Belgium's storied Circuit de Spa-Francorchamps started as a showcase for Livingston, as he earned another Wil-Trans Pole Position award.  Livingston would lead from pole, lead the opening nine laps, and also set the fastest lap of the race on lap six, leaving Moll to fight for second.  A routine fuel stop became anything but for Livingston, who entered his pit box and never left due to clutch issues. "I was ready to go, but the car wasn't. Foot to the floor, and no drive," said a disappointed Livingston, missing out on an opportunity to capitalize on a great run.  Naturally, Moll didn't hesitate to put his own mark at Spa, leading the final 13 laps, followed by a returning Hoffman in second, and Sam Dobie taking third.
Finally, the series finale had the stars of the Red Sox Racing League return to Monza in Italy, where just a month and a half earlier, Dean Moll turned his first laps and found his footing with the Ford GT.  Once again, Moll capped off his perfect season with another strong run that captured the Wil-Trans Pole Position and 15 of the 25-lap race. "It was only a six-week mini-season, but it was the best I have driven in a long time," said Moll, receiving his championship trophy.  Fellow competitor Les Turner chimed in – "Dean was always fast, the whole thing was just the mistakes and bad luck that took him out of contention. He'd lead and spin. If not that, he'd get caught up in someone else's mess or have a miscue on pit road. In fact, I think his team once lost time in the pits because of a jammed airgun, and they weren't even changing tires," chuckled Turner. "That was the kind of luck he'd have sometimes. Glad to see things turn around for him!"
Next up for the Red Sox Racing League's competitors, oval racing. More specifically, Super Late Model oval track racing. Armed with 550 horsepower and Hoosier slicks, the teams will take on races South Boston, Martinsville, Richmond, Iowa, Phoenix, and Charlotte ovals, will all but Martinsville and Phoenix taking place under the lights.
"It's the third new cockpit and discipline in three straight seasons, but that's not my biggest concern," said James Prostell Jr. "I can deal with the cars and tracks. But if Moll hops out on week one, and says 'this car fits my driving style,' I quit!"
---
You may also like...
---