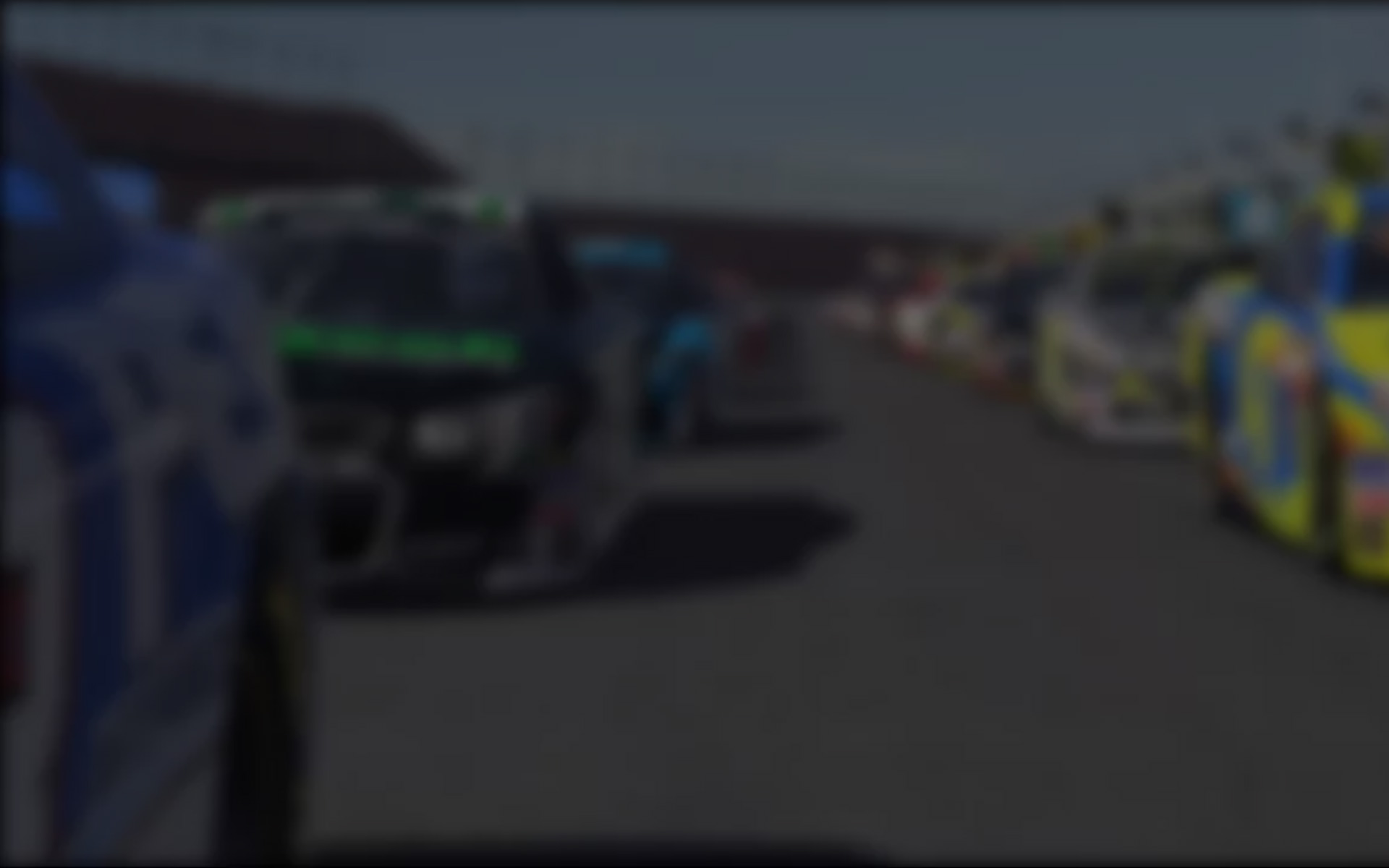 Week Five of the NASCAR iRacing.com Class B Series took sim -acers to the ultra fast Atlanta Motor Speedway in Hampton, Georgia.  This was the third mile and a half of the season and first at Atlanta.  In total, 769 drivers took the green flag for an official online race with 291 posting a qualifying time.
Ryan Luza (Texas) set the fast lap of the week with a time of 28.885 seconds.  Dylan Cecce (New York) was second quickest overall followed by Justin Brooks (Carolina), Anthony Kernich (Australia/NZ) and Brandon Buie (Atlantic).
Dustin Montgomery (Mid-South) would collect the most points out of everyone, taking home 331 in the weekly Friday night Strength of Field race.  Jason Karlavige (Pennsylvania) earned the second highest total of the Atlanta week with 317, while  Tyler D Hudson (Mid-South), Ryan Luza (Texas), and Richard Dusett (New England) rounded out the top five in total points.
A busy Jonathan Dickert (West) took  the green flag twenty-nine times last week, five more races than his closest rival, Drayton Cook (Carolina).  Kyle McCormick (Carolina) earned an impressive eight checkered flags, the most of any sim racer.  McCormick and Dickert tied for the most top fives with thirteen.
With five weeks in the books, Brandon Jerrell (Atlantic) holds a one hundred and fifty six point lead over Hudson in the overall standings.  David Cater (Carolina) has run consistently all season and sits third two hundred and fifteen points out of the lead.  Matthew Wright2 (New York) sits fourth, followed by Greg McKinney (Carolina) who is fifth.
The NASCAR iRacing.com Class B Series heads to the one mile oval in Rockingham, North Carolina this week for another chapter in the ever changing Season 4.  Find out who can master the bumps and tight corners at "The Rock" next week on inRacingNews.
---
You may also like...
---